'Sporty' and Rolls-Royce do not go together. The marque is famous for its obscenely luxurious (let us know if there is a better expression) cars, there is a car which breaks the tradition though. Behold, the 2014 Rolls-Royce Wraith, the most powerful and sporty car Rolls-Royce has ever made.It was showcased at the 2013 Geneva Motor Show, so why are we talking about it now? Because, it is coming to India in August 2013! It is expected to be priced more than Rs. 4 crore.
Updated on 19th August 2013
Rolls-Royce has launched the Rolls-Royce Wraith in India at an event here in Delhi. The company is taking the car on a three-month tour of major Indian cities including Chandigarh, Mumbai and Hyderabad where it would be showcased to prospective customers.
Price
The Rolls-Royce Wraith is priced at Rs. 4.6 Crore, ex-showroom Delhi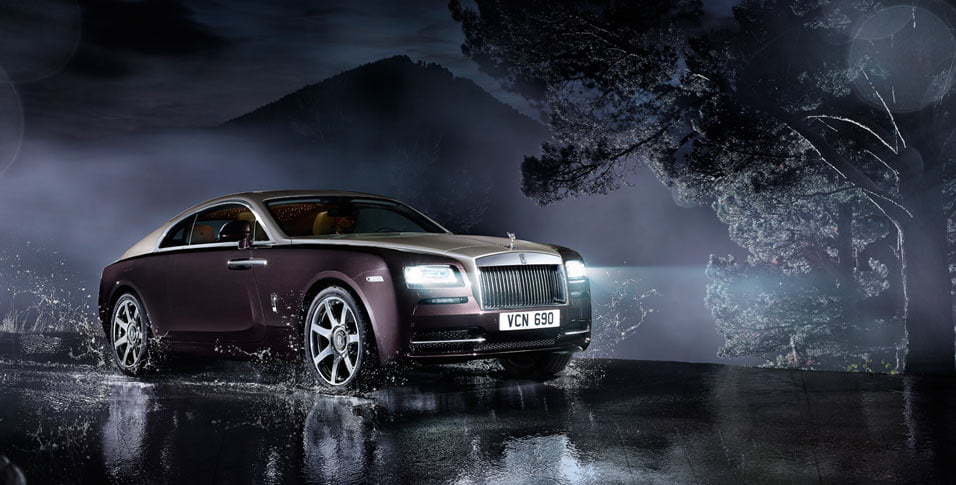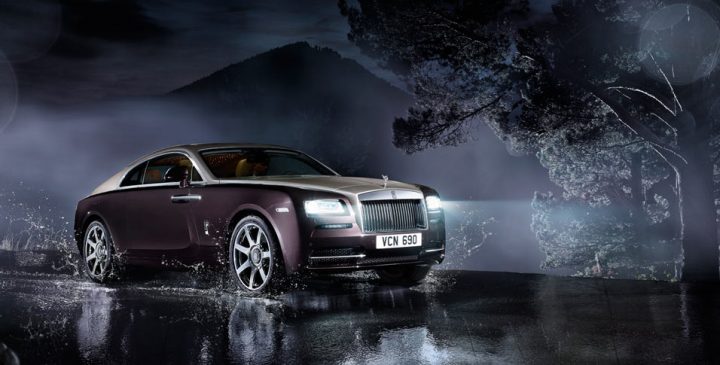 "Today we are proud to reveal the most dynamic and powerful Rolls-Royce ever built. Rolls-Royce has enjoyed a great and lengthy history in India and we're happy to greet our customers here with this exceptional new model. Wraith offers luxury, performance and refinement. All with the Rolls-Royce quality and craftsmanship expected of its pinnacle cars," said Herfried Hasenoehrl, Rolls-Royce Motor Cars General Manager for Emerging Markets – Asia.
Features
The Rolls-Royce Wraith gets the following, you can read about them in detail in the first update below:
It is powered by a 6.6-litre twin-turbo engine that produces  624 BHP of power and 800 Nm of torque.
0-100 KMPH in 4.6 seconds, top speed is limited to 250 KMPH
The engine is mated to a 8-speed ZF automatic transmission.
It is a four seater car
Available as standard with a two-tone paint option, Black Diamond and Silver Sand
It is two-door car, and features Rolls-Royce's signature 'coach' doors, which hinge at the rear.
Dimensions (L x W x H in mm): 5268 x 1948 x 1506
Wheelbase: 3112 mm
The wraith rides on 21-inch, 5-spoke alloy wheels
Some highlighted technological features include heads-up display, adaptive headlights, keyless boot, voice-activated controls, the Spirit of Ecstasy rotary controller and a handwriting recognising touch pad
Updated on 13th August 2013
The Rolls-Royce Wraith will be launched in India on 19th August. We will be bringing you live updates from the event, keep tuned in to Car Blog India for the latest news from the Indian automotive scene.
Updated on 8th August 2013
The Rolls-Royce Wraith has been spied testing in India. The car is expected to be launched in India anywhere between September 2013 and November 2013.
Check out the image below.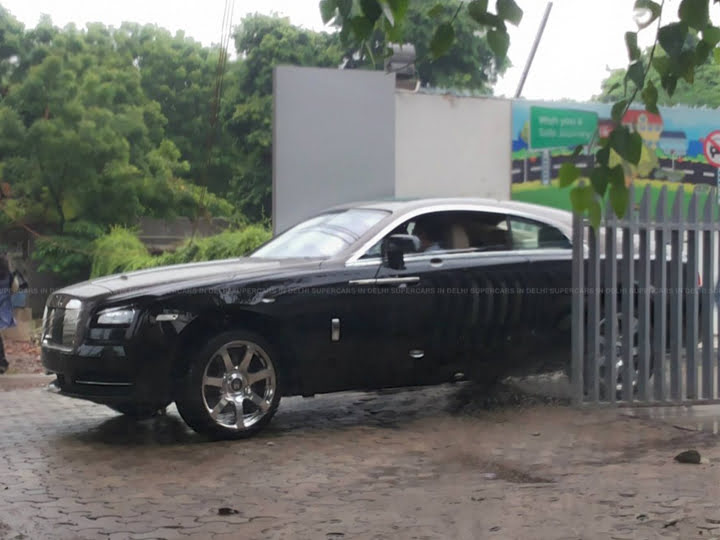 Photo Source: Supercars In Delhi
Updated on 24th June 2013
We excuse your flight of imagination on reading the words 'sporty Rolls-Royce', but the Wraith doesn't look like a normal sporty car. In fact, it doesn't look very different from the usual Rolls-Royce cars at all, at first glance. If you look at it straight on, it might remind you of the Rolls-Royce Ghost, only subtle differences there (like the slightly different bumper/air-dam design) hint of this being another car.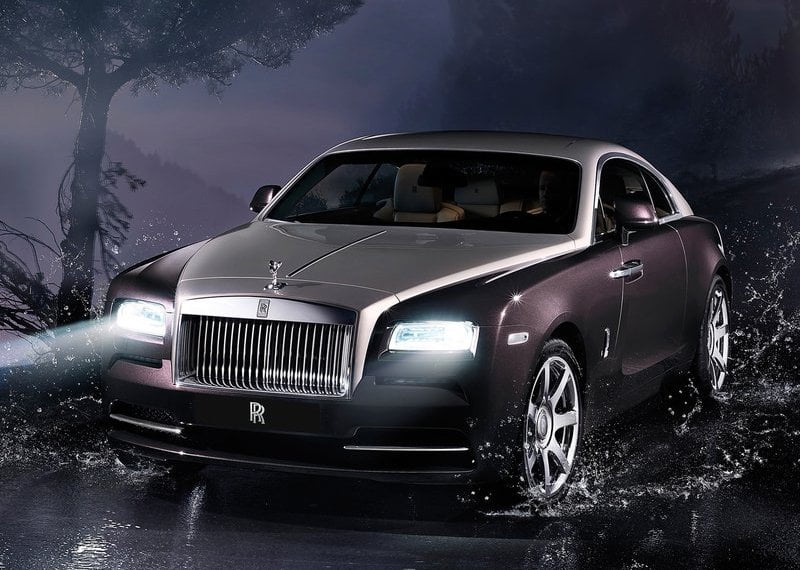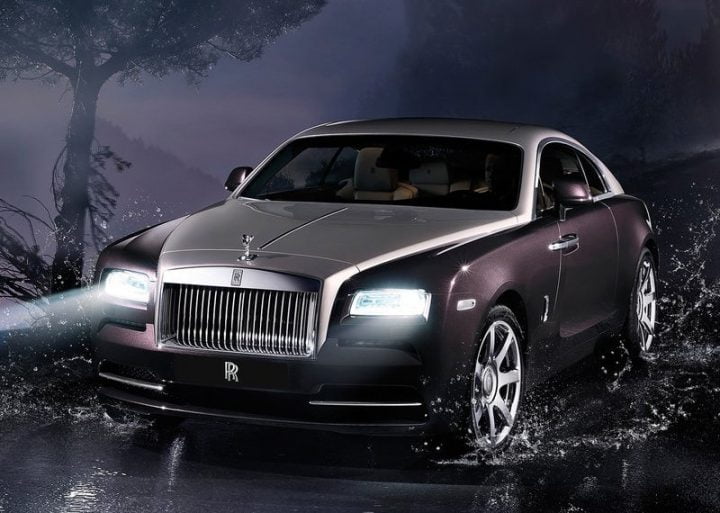 Move to the side and you know that this is unlike any car in Rolls-Royce current lineup of cars. It is a fastback with a rakish roof line as we move to the rear. It is a two door car, the doors open in typical Rolls-Royce fashion, hinged at the back, popularly called 'suicide doors'.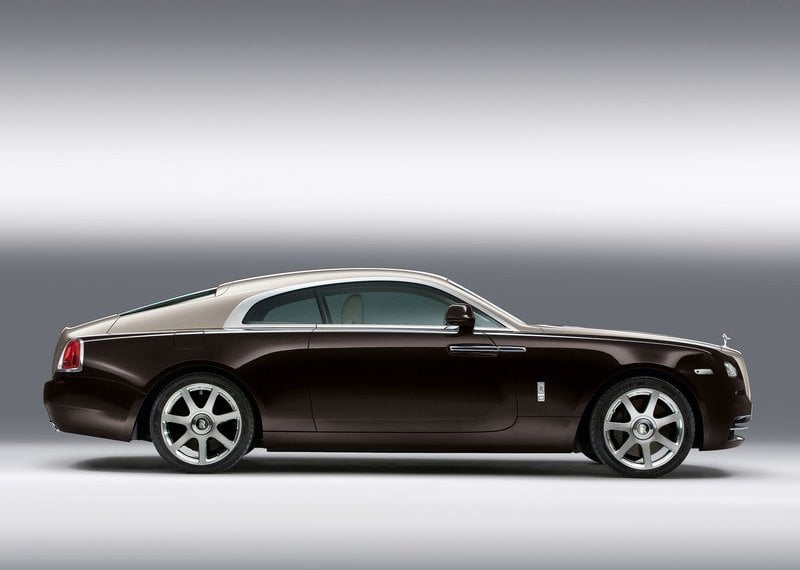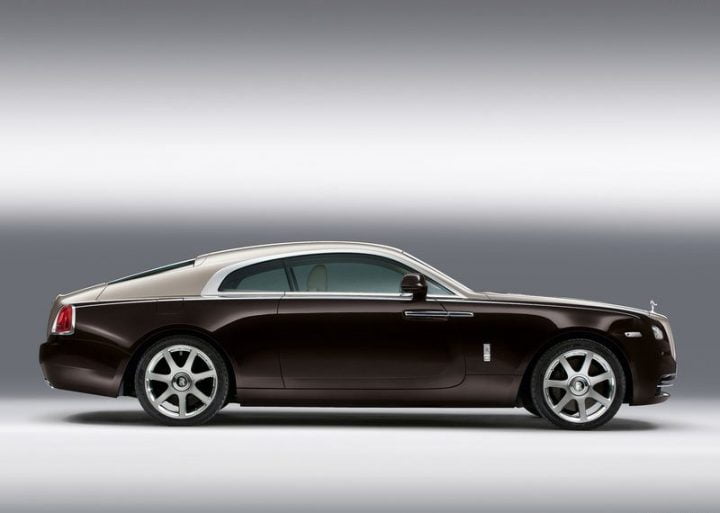 Come to the rear, and at first the design might look similar to that of the ghost. But look closely and you see the see the long long sweeping roof, the bootlid starting just after the glass area ends. You also notice the larger, more pronounced tail-lamps and of course the dual exhausts.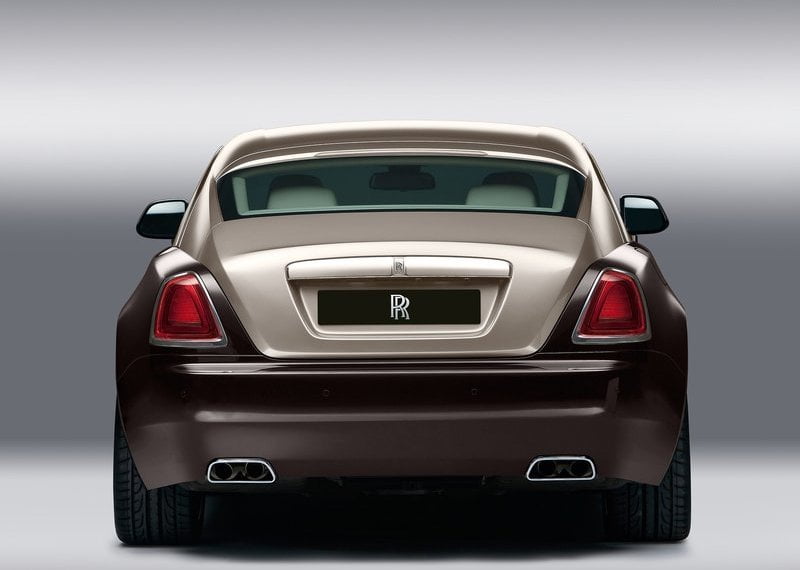 What makes the Wraith an much more exciting car than the other cars in Rolls-Royce stable? Well, it is shorter than the Ghost by about 183mm, the rear track (in simple terms, the distance between two oppositely placed tyres) is wider by 24mm and is closer to the ground by 50 mm as well. So it is dynamically much better, it still weighs about 2.4 tonnes which sounds very, very un-sporty.
The engine of the Wraith comes into play here, the Wraith is powered by the same twin-turbo 6.6-litre engine that powers Rolls-Royce's other cars, but it has been tuned to produce  624 BHP of power and 800 Nm of torque. The same engine in the ghosts produces only 563 BHP of power and 780 Nm of torque. The wraith can accelerate from 0-100 KMPH in 4.6 seconds(!). The engine is mated to a 8-speed automatic transmission, which is connected to the GPS unit on the car and can make changes based on the terrain and traffic conditions ahead. The top speed of the car is electronically limited to about 250 KMPH.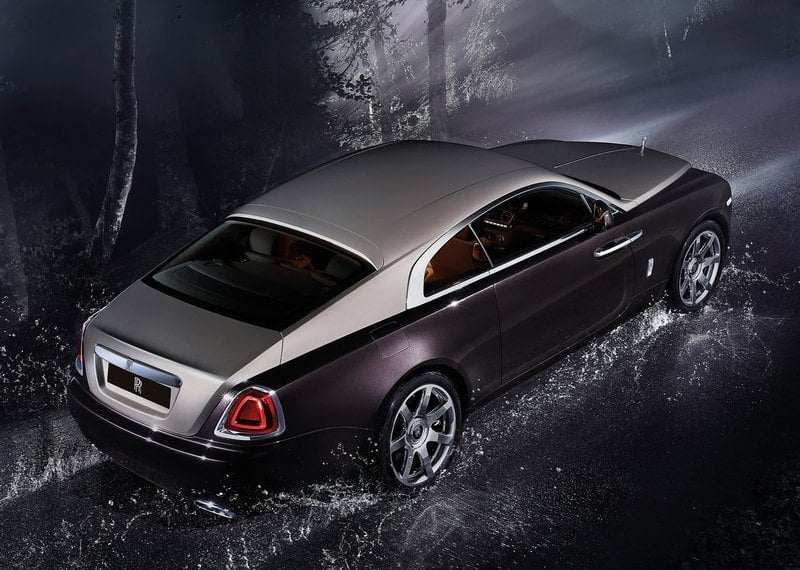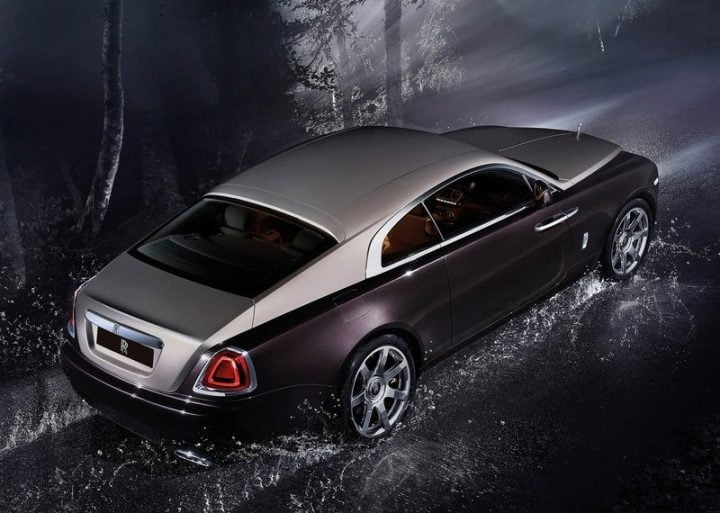 On the inside, the car confuses you, it is like any other Rolls-Royce car here. The steering wheel is huge and chunkier than the ones found on the Ghost or the Phantom, there ar eno paddle shifts to change gears and the interior is swathe in all kinds of exotic material. The dials are as stately as other cars from Rolls-Royce cars, heck it can seat two proper sized adults in the back! The rood line might look very low when seen from the outside, but there is ample headroom in the Wraith for the rear passengers.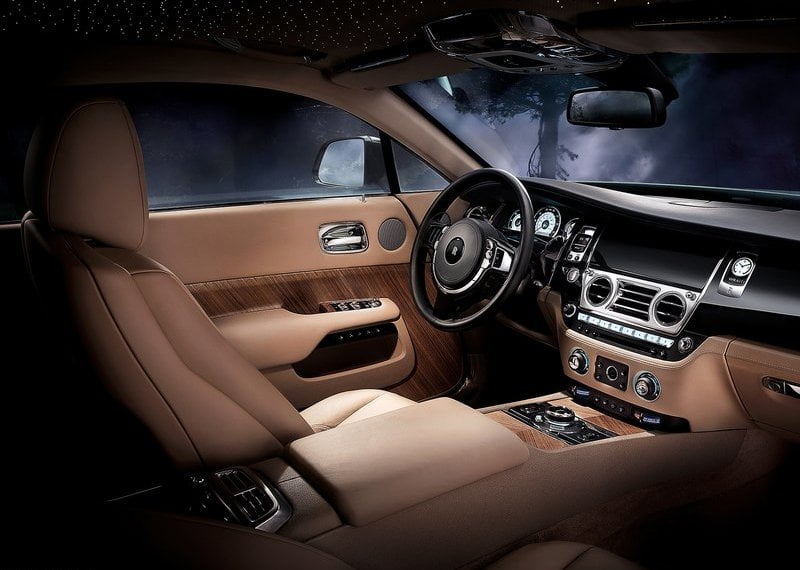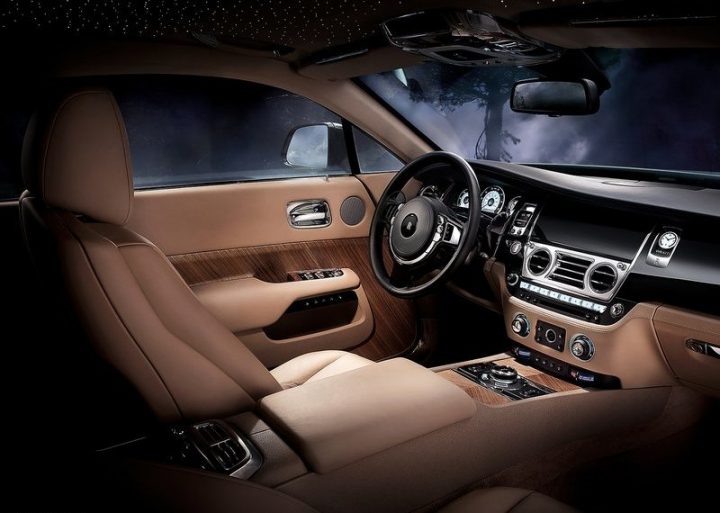 In short, the Wraith is the quintessential Rolls-Royce, but is faster than any car that has ever come out of their factory. You could drive it like a maniac, but the luxurious interiors would have soothed your mind calm the moment you enter it, so that's going to happen very rarely.
Well it will be launched in India in August 2013, if you or your friends can afford it, please do take it out once in a while so we can feast our eyes on it. Thank You.
News source: Overdrive.in
Join us for FREE NEWS Updates on our Whatsapp Community or our official telegram channel.