Dealership sources and various media reports suggest that Royal Enfield Meteor 650 is under development and might be launched next year.
Royal Enfield Meteor 350 was recently launched as the manufacturer's latest cruiser. It replaces the Thunderbird and Thunderbird X series, with tons of upgrades and a heavily revised engine. Its prices start off at Rs 1.75 Lakhs up to Rs 1.90 Lakhs (ex-showroom). The bookings are underway and deliveries have also commenced.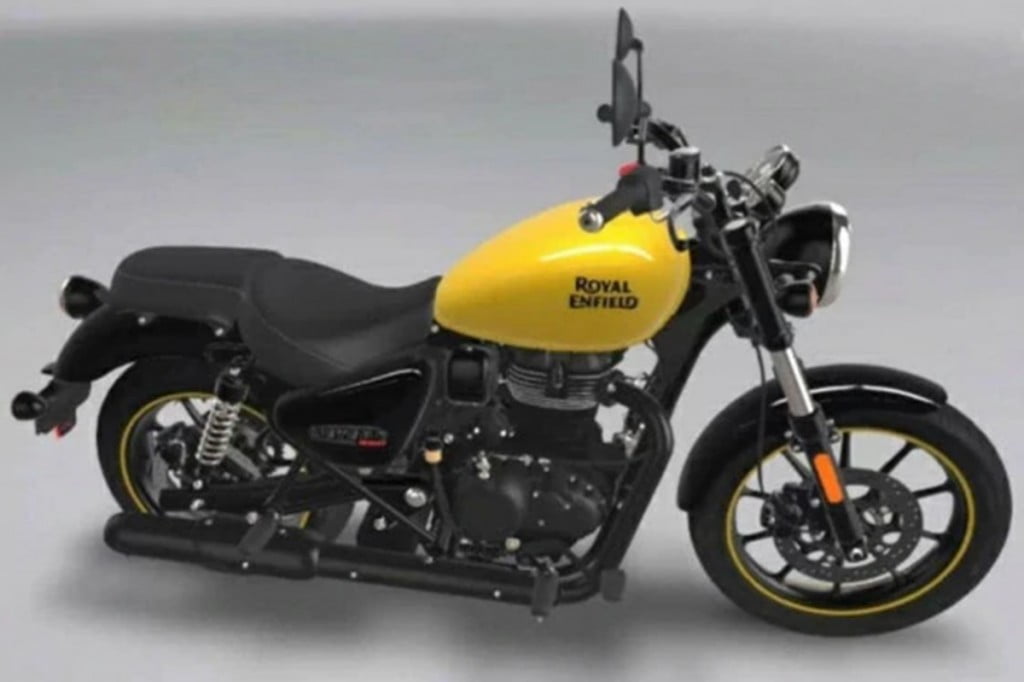 Through our dealership sources and various media reports, we can expect the Royal Enfield to drop in the bigger Meteor 350 towards next year. It is reportedly under development and before the second half of 2021, we can expect it to be launched properly. The design will remain the same and changes will only come with a bigger engine.
Also Read: Royal Enfield Meteor 350 Accessories – Complete List and Price!
The Meteor is built on a completely new platform with new components which is flexible enough to fit a 650cc engine as well. The 648cc air-cooled engine produces 47 PS and 52 Nm of peak torque on the Interceptor and GT 650. The same power figures will be seen on its cruiser counterpart, with slightly different tuning.
Royal Enfield Meteor 650 will also broaden the buyer's list as earlier, there was no 650cc cruiser. Prior to the BS6 norms, there was the Thunderbird 500, which had a very old engine which gradually brought down its demand. The Interceptor is a roadster motorcycle while the GT is a pure-breed cafe racer.
In terms of pricing, we can expect the Meteor 650 to be under Rs 2.5 Lakhs (ex-showroom). The Interceptor is priced from around Rs 2.6 Lakhs and GT 650 demanding around Rs 15,000 more. With this, it will be the only twin-cylinder cruiser in the 500-600cc segment and moreover, in this competitive price range.