Royal Enfiled has flagged of an epic ride from Lucknow to the base camp of Mount Everest covering a total distance of 2380 Km in a 15 day ride. A group of 17 riders started from Lucknow on 12th of October 2013. In this journey, they will cross Nepal and then Tibet to reach the base camp which is 4500 meters above the sea level.
This is third time Royal Enfiled is organizing an international ride event. The flag off of this ride was done at a brand sore in Lucknow by Chief Guest Mrs Anita Singh, Assistant Regional Transport Officer for Mahanagar, Lucknow region.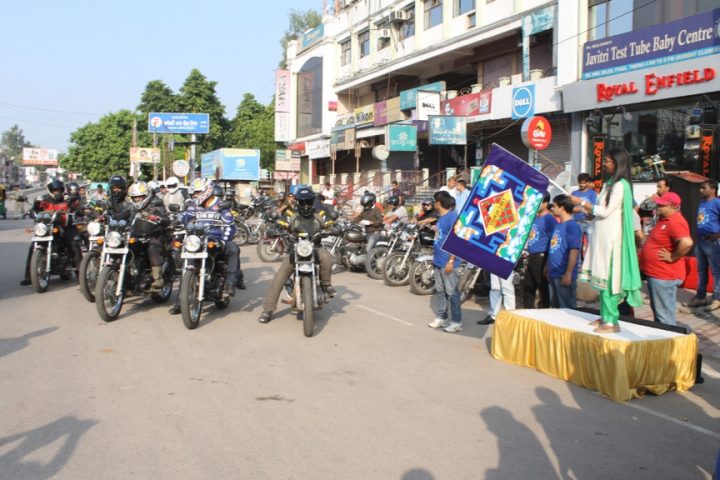 The travel route for these riders will include Kathmandu in Nepal, then they will pass though Bhairava. They will also visit Lhasa and many other interesting stretches on the Himalayan range on their way to Tibet and Mount Everest base camp where they reach on 24th of October 2013.
Royal Enfield is known for organizing such rides and event for customers and enthusiasts to give them a rare experience and to push their motorcycles to extreme climates and limits.
We will bring you more pictures and updates from the ride as we receive them, so stay tuned to Car Blog India on Facebook, we will keep you posted.