There are unfortunate incidents on the road every day and this latest case highlights the importance of being careful around the traffic signals in Delhi.
In a shocking latest incident, two men steal Rs 40 lakh from a biker as he was at the traffic signal in Delhi. Roads can be quite dangerous as seen in this latest case. There have been plenty of stories of people doing horrendous and surprising activities on the road. That is why it is advised to be careful around the traffic signals, particularly in some parts of the capital. But we must mention that Delhi is huge and something like this doesn't happen at every traffic light, obviously.
You may also like: Video of Dancing Mahindra Thar Goes Viral, Cops Seize SUV
Two Men Steal Rs 40 Lakh From Biker
A video has emerged on social media where a typically packed traffic is seen waiting at the lights somewhere in Delhi. As usual, the cars are stacked bumper-to-bumper with barely any place to move. That is when two men appeared amidst the cars and grab hold of a biker who is also waiting for the lights to turn green. The two men take his bag which had money in it. It is astonishing to see something like this happening in broad daylight with so many people around.
You may also like: UP Policeman Chases Bike on Bicycle, Video Goes Viral
After the investigation, the CCTV footage served as evidence which led to the arrest of these two men. Interestingly, there was supposed to be a third accomplice as well but he didn't turn up on the scene and is still absconding. After arresting these men, the Police recovered a jaw-dropping Rs 40 lakh cash from them. The investigation also revealed that they were planning to flee to Shimla until the matter got cold.
You may also like: Man Uses Harley Davidson to Deliver Milk – Viral Video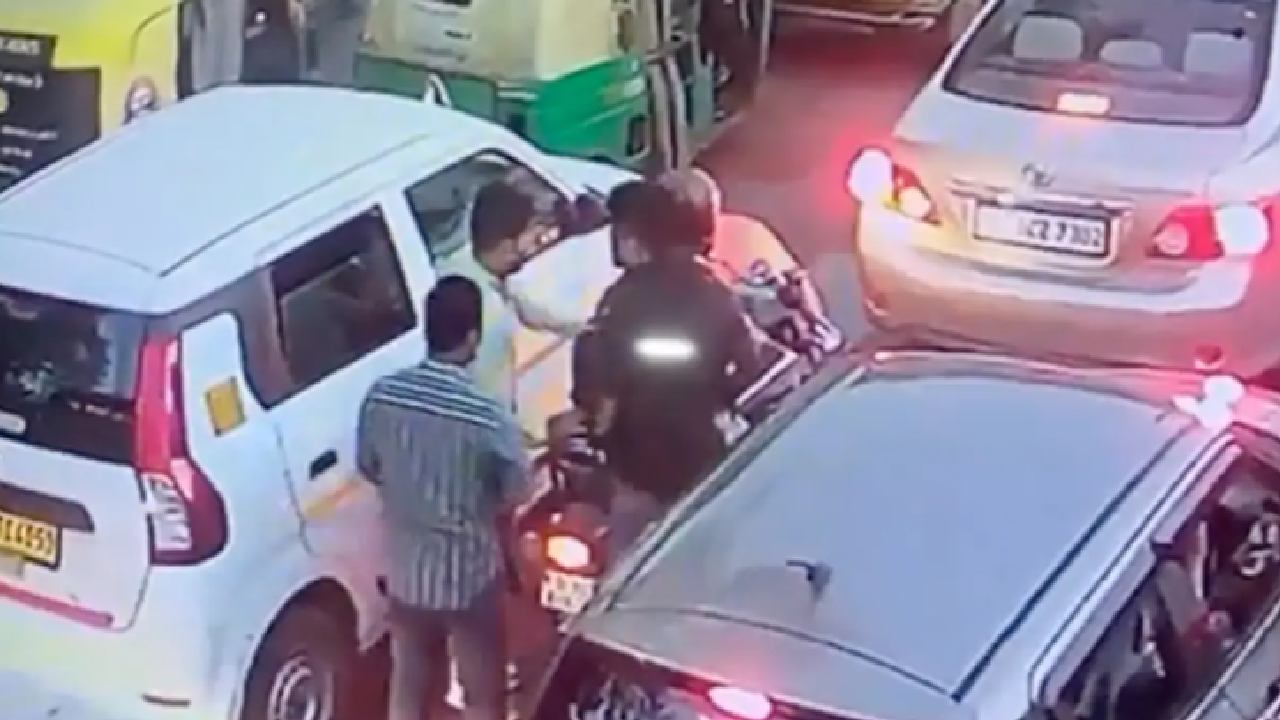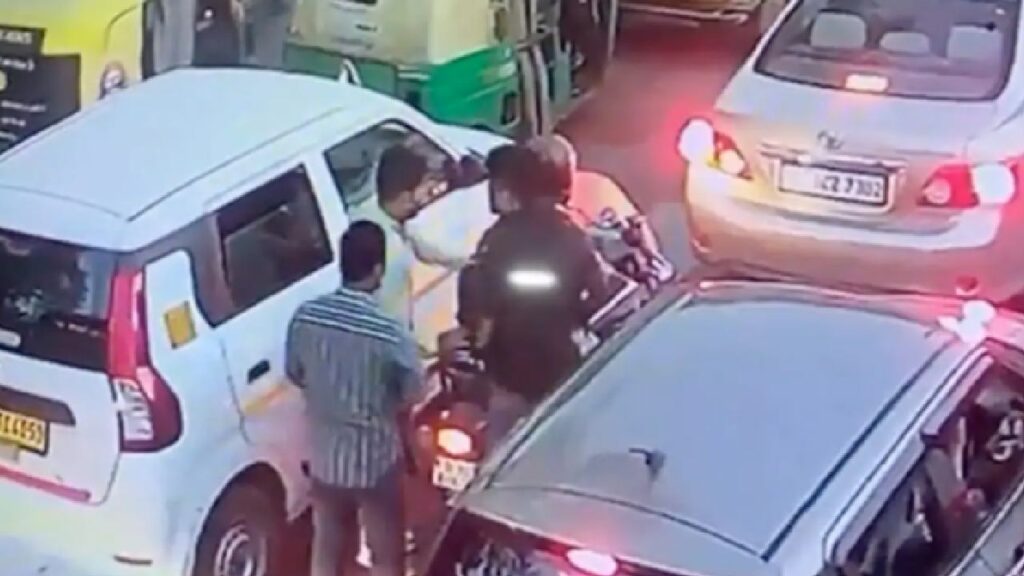 You may also like: Kia Seltos Seen Split Into Two in Viral Video – Real or Fake?
This is a common practice that many miscreants around the capital city follow. They commit crimes and then flee to the quaint hill stations around Delhi like Shimla. They end up staying there for some time until the investigation dies down. After the matter is forgotten, they return back to carry on with their illegal activities. We can only hope that the Police always stay active and catch such people every time although we understand that the job is hard.
Join us for FREE NEWS Updates on our Whatsapp Community or our official telegram channel.