In an Youtube video interview, Sachin Tendulkar while talking about his love for cars revealed that his first car was a Maruti 800, one that he does not have anymore, and would love some help in reuniting with it again.
There are many celebrities in India who are known for their love for cars and motorcycles and you'd probably know that Sachin Tendulkar is a car nut too. Apart from cricket, it turns out that this legendary Indian sportsman has a taste for fast cars and his car collection includes cars like the Nissan GT-R, BMW i8 and much more. Sachin Tendulkar is even the brand ambassador for BMW in India and owns several other cars from the German manufacturer as well. But we will be talking about something more humble today – and that's his first car which was a Maruti Suzuki 800.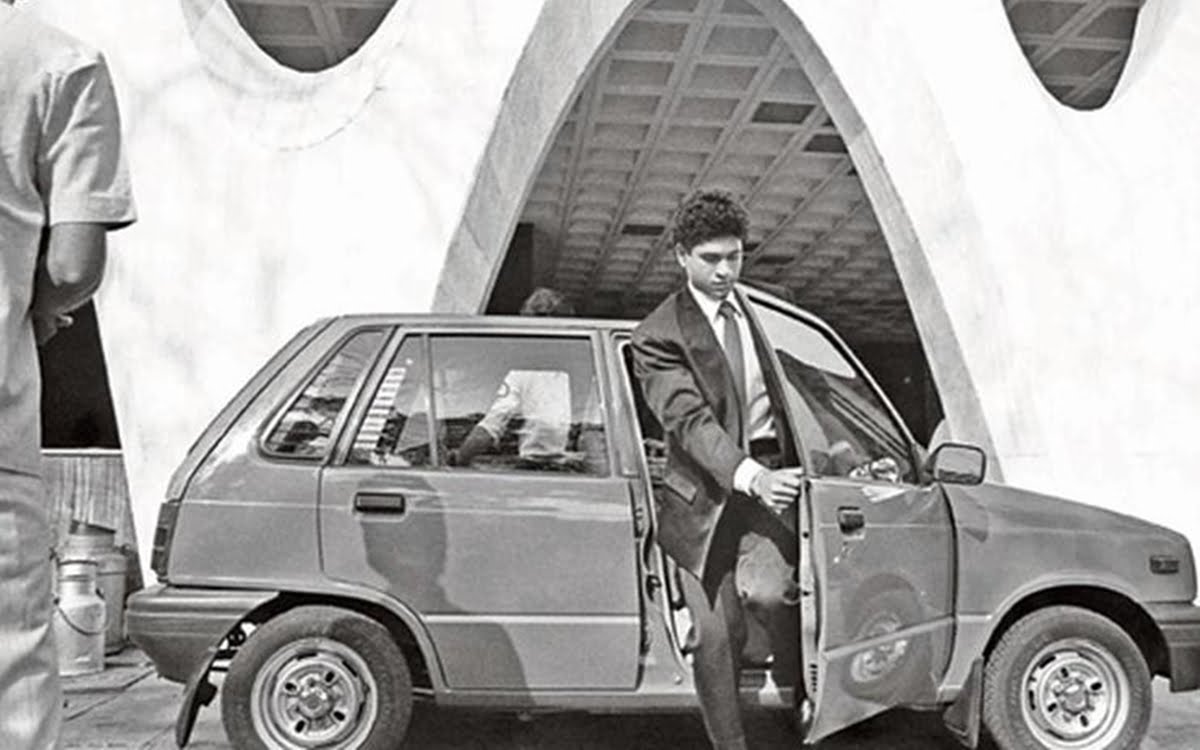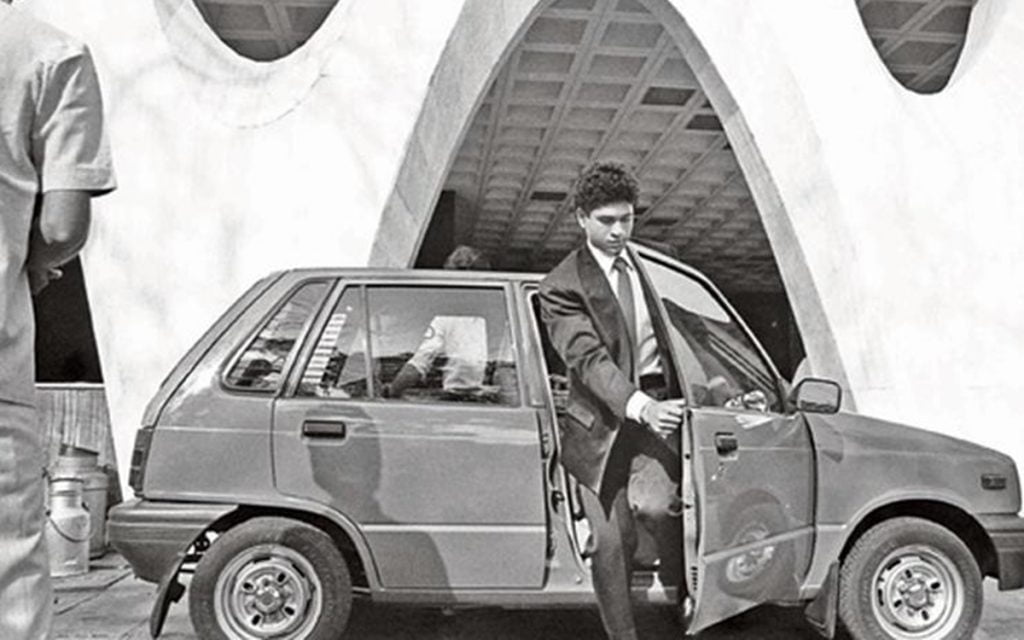 Sachin Tendulkar was recently featured in a Youtube video interview where he confessed that his first car was a Maruti 800 and that he does not have it anymore and misses it badly. He even goes on to say that he would love to have that car back and requested the people watching him to connect to him if they knew about the whereabouts of his car. He said, "My first car was a Maruti 800. Unfortunately it is not with me right now. I would love to have it back again with me. So people listening to me, feel free to contact and get in touch."
The Master Blaster further goes on to say that his love for cars started at a very young age. He talked about his brother and himself sitting at the balcony of their house, whiling away time spotting cars. He mentions about a big drive-in theatre near his house where many would drive in their cars and watch movies sitting inside the parked car. And Sachin and his brother would meanwhile try and identify the cars.
Also Read : Mahindra Thar Might Come In A 5-Door Version As Well – Report
As for the Maruti Suzuki 800 itself, it was the most popular car of its time among Indian families and one that was owned by celebrities and commoners (the wealthy ones of course) alike. We had earlier reported about the Maruti 800 being the first car of Director Imtiaz Ali too. There weren't many options in cars back then anyway. Sachin says that he would want his car back because it had an emotional value for him more than anything else. 
Also Read : More Brands To Come With Sub-Compact SUVs, like Skoda and Volksagen!
The Maruti Suzuki 800 was first launched in India in 1983 and it was in production for over 30 years until it was discontinued very recently as it did not meet the crash test regulations and other safety regulations in India anymore. Over its 30 years in existence, it barely changed in form or shape but is still adored by Indian auto enthusiast. We hope the Master Blaster has some good luck in reuniting with his car.
Join us for FREE NEWS Updates on our Whatsapp Community or our official telegram channel.