Mahindra XUV300 remains true to its tag of the safest car of India, as it manages to save three people from this life-threatening accident.
Mahindra XUV300 is the current safest car of India, scoring 5-star safety rating in adult occupancy and a 4-star rating in child occupancy. Earlier, Nexon took the position of the safest car of India replaced by Tata Altroz and then by XUV300.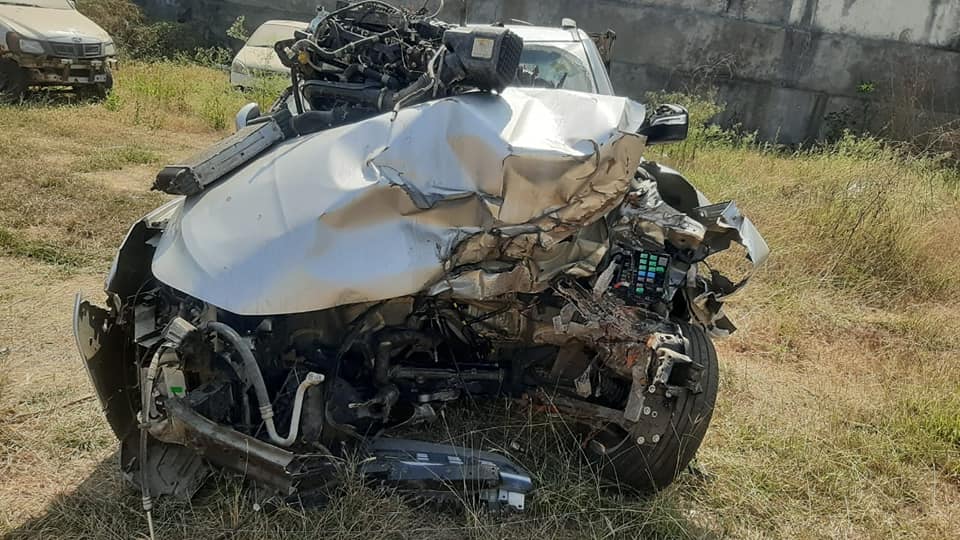 We got these latest images of an accident which involved the Mahindra XUV300. The SUV had three occupants and were travelling at a speed of 90 km/hr. The driver lost control and crashed into a tree. All the passengers are alive and already out of the ICU.
As you can see, the involved Mahindra XUV300 has been in a major and life-threatening accident. The front portion has been completely damaged as the engine has literally come outside. The tyres have also burst out and the damage has reached up to the driver's seat.
Also Read: BS6 Mahindra XUV300 Diesel Is Costlier By Just Rs 900!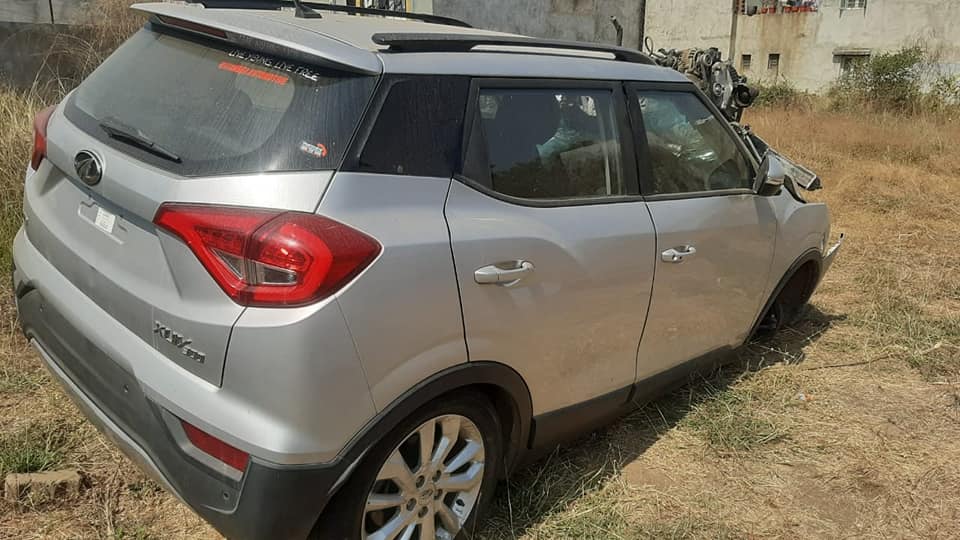 If you look from the side, XUV300 has managed to contain most of the damages to the front itself. That's the build quality and safety features that have saved the passengers. The airbags were deployed and since it was the mid-spec variant, it came with dual airbags. If it would have been the top-end variant with 7 airbags, the damage to passengers would have been a bit lesser.
We cannot see inside the cabin clearly but most of it gets minor damages only. The front seat has taken all the brunt and the backseat, fortunately, did get minor damages. For adult protection, Mahindra XUV300 has scored 16.42 points out of 17 in the crash tests. As for child protection, it scored 37.44 out of 49 points.
The involved XUV300 looks like a brand new model as it does not have a proper license plate. If the car is involved in an accident and is under six months old, you can claim a good amount of value from the insurance company. However, in this case, it is better to take the insurance amount and walk away.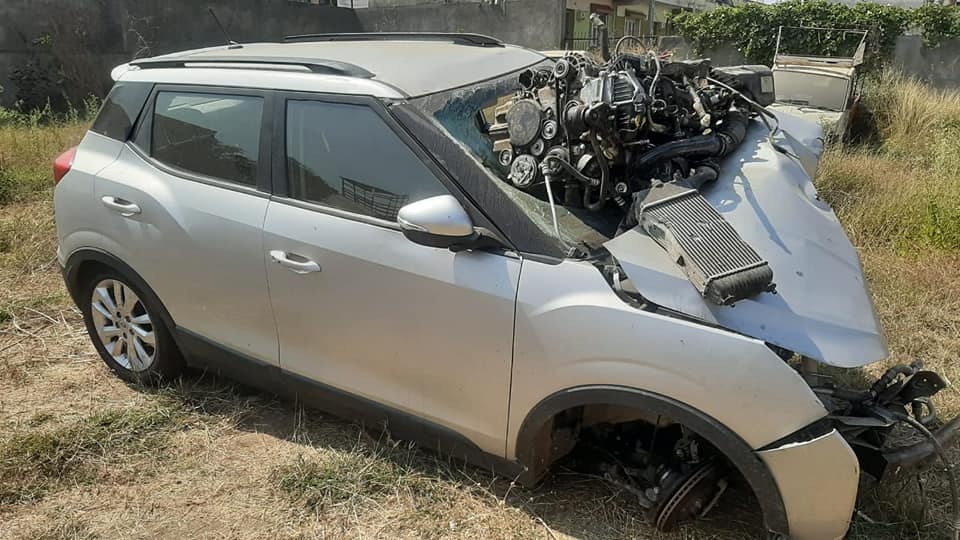 Also Read: Mahindra XUV300 Scores 5 Stars Safety Rating In Global NCAP Crash Test
If the brain or the engine side of a car is damaged or totalled, it is better to not repair it. All these fittings are done by advanced robots and if done by hand, they will cause definite problems in the future.