The trend of celebrity spotting continues with the advent of social media.
This time around, producer Sajid Nadiadwala was spotted with his wife.
The couple was seen getting out of the Mercedes-Benz V-Class premium luxury MPV.
Producer Sajid Nadiadwala was recently spotted in his swanky Mercedes-Benz V-Class premium luxury MPV. With the advent of social media, spotting a celebrity goes viral in no time. This is true, particularly at the airport where paparazzi are always on alert. In most cases, the PR team of the celebrity informs them in advance about the arrival of the star. That is how most celebrities get spotted. Here are the details of this latest case.
You may also like: This Toyota Land Cruiser 6X6 Is A Stylish Beast
You may also like: Malaika Arora Spotted in her Opulent Range Rover Vogue – VIDEO
You may also like: Emraan Hashmi Spotted with his Rs 1.60 Crore Range Rover Vogue
Sajid Nadiadwala with Mercedes-Benz V-Class
The video has been uploaded by Cars For You on YouTube. This channel keeps creating content around celebrities and their ostentatious cars. On this occasion, the cameramen spotted the iconic producer Sajid Nadiadwala at an airport. He arrives there with his wife, Warda Khan in their practical premium MPV, the V-Class. As soon as they get out of the MPV, they are swamped by the paps for photos. The duo poses for the cameramen, greets them and enters the airport. The paparazzi get happy with the candid photos they clicked.
You may also like: Actress Tamanna Bhatia Spotted in her Rs 1 Crore Audi Q7 SUV
Mercedes-Benz V-Class
The V-Class comes with 2 diesel powertrains – a 1.9-litre and a 2.2-litre unit. Interestingly, both these engines produce similar 163 hp and 380 Nm of peak power and torque. There is a 7-speed automatic gearbox which sends power to the rear wheels. In our market, the prices ranged from Rs 71.10 lakh to Rs 1.46 Crore, ex-showroom before discontinuation. The only direct rival is the Toyota Vellfire.
You may also like: Shraddha Kapoor Spotted in her Rs 69 Lakh Mercedes ML 250 CDI
The V-Class is one of the most popular products among celebrities, particularly singers who wish to carry an entourage with them. Its cabin offers immense space for multiple passengers and tons of luggage. In fact, it is also a favourite choice for working professionals who have to hold business meetings while on the go. What are your thoughts on the premium luxury MPV?
You may also like: Producer Bhushan Kumar Spotted with his Rs 7 Crore Rolls Royce Cullinan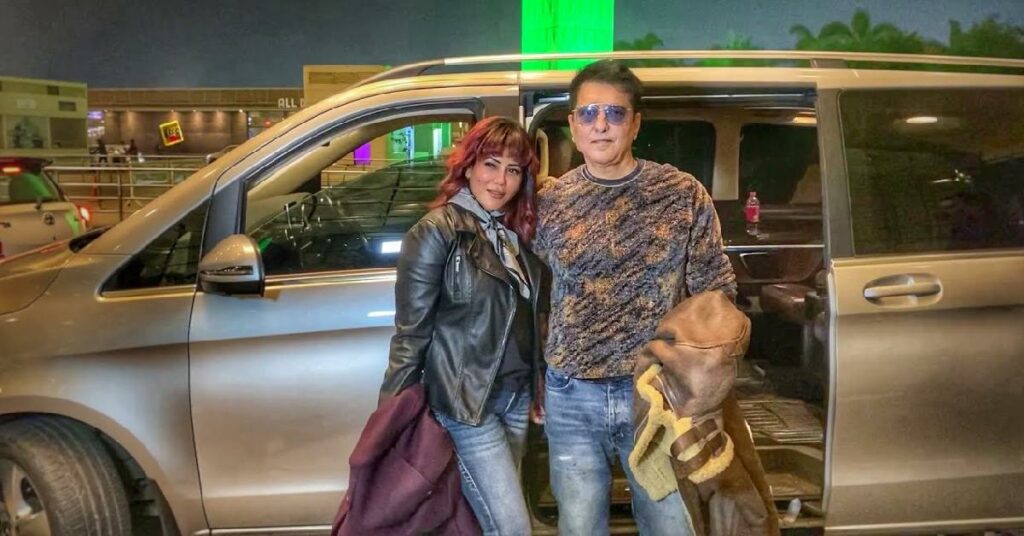 You may also like: Yuvraj Singh Spotted in his New BMW X7 SUV at an Airport
Disclaimer- The embedded videos/ external content is/are being used as a convenience and for informational purposes only; they do not constitute an endorsement or approval by Car Blog India of any of the products, services, and /or opinions of the corporation or organization or individual. Car Blog India bears no responsibility for the accuracy, legality, and/or content of the external site or for that of subsequent external videos/ external content. Contact the external publisher for answers to questions regarding its content.
Join our official telegram channel for free latest updates and follow us on Google News here.