The December sales report is out and we analyze, where the industry is headed. Who are the winners and losers for Demeber? Has the Industry recovered from the recession? We will try to address all these questions in this post.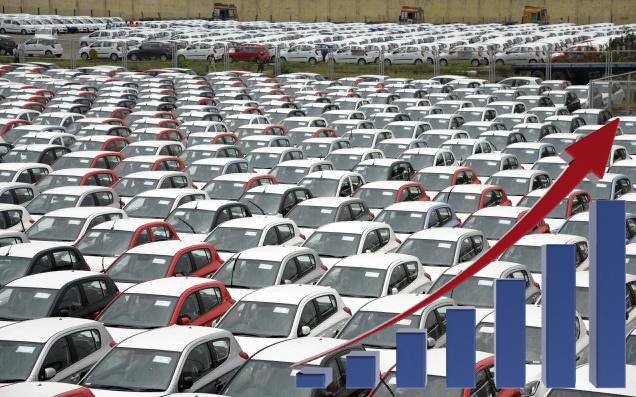 Maruti Suzuki
The largest car manufacturer in the country, Maruti Suzuki continues to rule the box-office with around 1,40,000 units sold in December 2020. This is a 15% growth, compared to the same month last year. The sales are also higher than what it was in November 2020. This represents the trend of the industry. The products of Maruti Suzuki continue to be the best selling in almost all the segments. With a few new products and a diesel engine planned for this year, Maruti will carry on selling products like they always do.
Also read: 9 new car launches in 2021 – XUV500, Hornbill, Rapid, Celerio and more!
Hyundai
Hyundai is sitting comfortably at the second spot with around 17% market share. It sold 47,400 units in December 2020 in comparison to 37,950 units in December 2019. This is around a 25% increase which is significant. This can be attributed to very popular products from Hyundai like Grand i10 Nios, Venue, Creta and i20. The new Creta and i20 especially garnered a lot of interest after the launch recently.
Also read: How did MG fare in December 2020's sales report!
Tata
At the third spot is Tata Motors, which saw a massive growth of 84%. In December 2019, it sold 12,785 units, whereas, in December 2020, Tata sold 23,546 units. Tata Tiago, Altroz and Nexon are the most popular products in Tata's fleet. What is also interesting to see is that what will the turbo petrol Altroz bring to Tata's sales. Also, Hornbill scheduled to launch later in the year will likely attract a ton of customers as well.
Mahindra & Mahindra
The other homegrown carmaker, Mahindra & Mahindra, has gained one spot to reach 4th position on the list of India's list of car manufacturers. In December 2020, Mahindra was able to sell 16,182 units in comparison to 15,276 units in the same month last year. Mahindra's best selling cars include Bolero, Scorpio, XUV300 and Thar. Interestingly, Thar has received over 6,500 bookings in December alone, which will reflect in next month's sales figures as well.
Also read: Jeep to launch 4 new products in 2021!
Kia
The latest car brand in India is Kia Motors. The fact that it has entered the top 5 largest selling cars in India, within less than 2 years, speaks volumes about the success that Kia products have enjoyed in India. TThe Seltos and Sonet have been widely successful and popular and continue to sell in large numbers in their respective segments. Kia sold 11,818 units in December 2020. It will not be of value to see sales figures for Kia in December 2019, because it had only one product in its lineup then.
Also read: Compact hatchbacks with least maintenance costs!
This is a broad overview of the top 5 car makers in India and their performance in December 2020. It is safe to deduct from these figures that the industry as a whole is out of the recession. This year has a ton of products lined up for almost all the major brands in the country. his will further improve the sales and growth of our industry going forward.