A new test mule which looks a lot similar to the Maruti Suzuki Wagon R EV test mule has been spied but it looks like the seven-seater version of the Wagon R because this test mule is significantly longer than the standard car.
Almost seven years ago, Maruti Suzuki had showcased a seven-seater version of the previous-gen Wagon R as a concept at a motor show in Indonesia. Since then, there had been no news on this very interesting model, until now. A new test mule of what seems to be a seven-seater version of the current-gen Wagon R has now been spotted testing on the outskirts of New Delhi. Does this mean Maruti Suzuki is finally going ahead with the product? Let's look at it in a little more detail.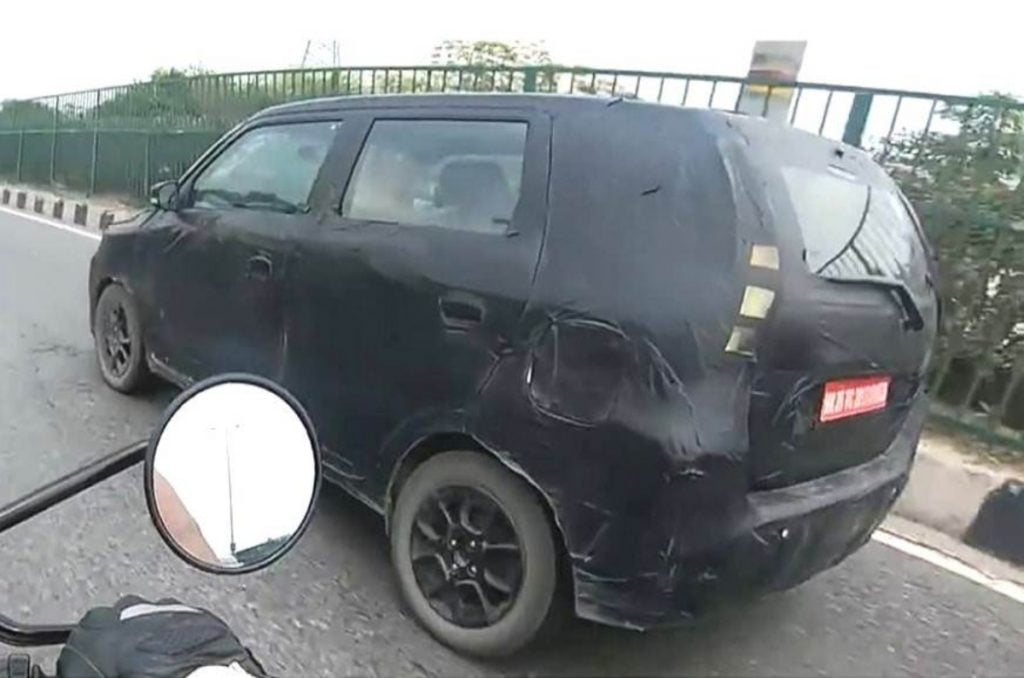 At first glance, this new test mule in fact seems a lot similar to the Wagon R EV test mules that have been spotted numerous times. But when you look closer you realize that this test mule is sufficiently longer than any of the previously spotted test mules and that's due to the longer rear overhang. It is this extra length which suggests to us that this must be seven-seater version of the Wagon R. Sources say that the three-row Wagon R is a "few hundred millimetres" more than the standard car.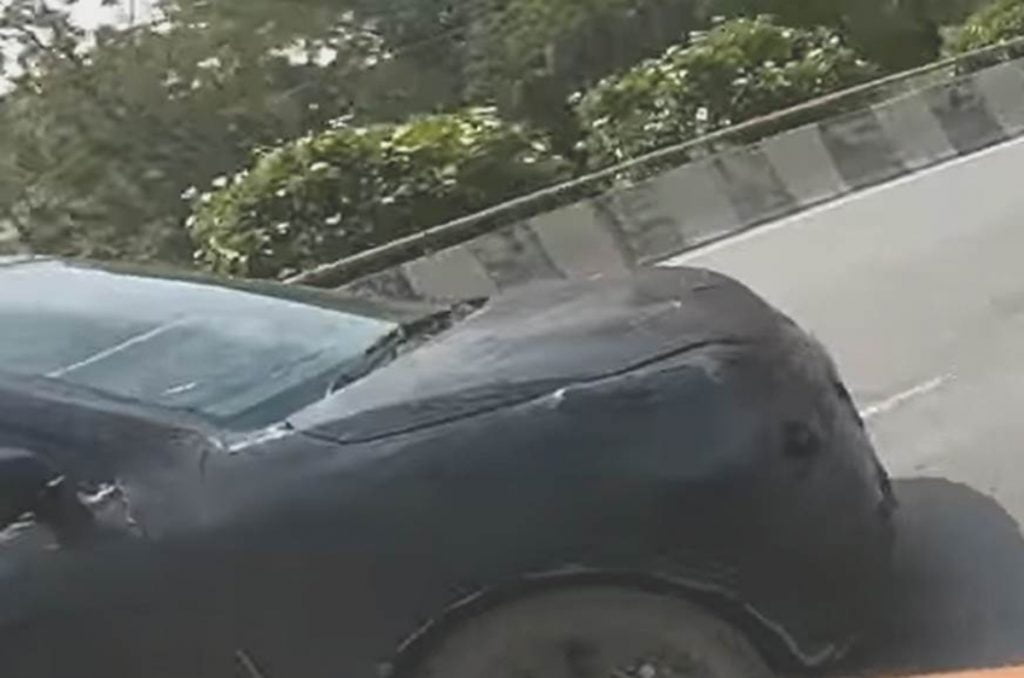 It must however be kept in mind that it will still be a sub-4m car and the last row of seats will best be suited only for children. The effect will basically be similar to what Datsun does with the Go+. Sources also say that the three-row Wagon R will first be launched in Indonesia before making it to India. Historically, the Wagon R models sold in Indonesia have been near identical to the ones sold here in India. However, Indonesia is yet to even receive the latest-gen Wagon R. Such extended hatchbacks are quite popular in Indonesia and apart from the Datsun Go+, Toyota and Daihatsu too have similar three-row hatchbacks known as the Calya and Sigra, respectively, in Indonesia.
Also Read : You Surely Couldn't Tell This Resto-Modded Car is a Premier 118 NE Underneath!
Like we already mentioned, the spotted test mule seems a lot similar to the Wagon R EV test mules that have been spied testing numerous times and we expect the seven-seater version to boast of a different styling as compared to the standard car. It could feature a different grille, new front and rear bumpers, and also new headlamps and tail lamps. The platform, powertrain options, majority of the body panels and most of the interiors like the dashboard and front seats will however be identical to the standard car. Or it could also be a more premium version of the Wagon R on the inside, with a larger touchscreen infotainment system, automatic climate control and even alloy wheels (as can be seen on this test mule).
Also Read : Watch How The India-Bound Citroen C5 Aircross Fares in the Moose Test
While originally showcased at an Indonesian motor show, the seven-seater Wagon R has never really been officially considered for India. It however makes great sense for Maruti Suzuki to bring it to India and target it at large families who are looking for maximum seating capacity on a budget. The current Wagon R measures 3,655 mm in length and the seven-seater version could well fit under the 4 meter mark. This will allow Maruti Suzuki to grab the crucial excise benefit for small cars and price it aggressively. It would in fact be a great rival for the Renault Triber which is built on the same philosophy.
Join our official telegram channel for free latest updates and follow us on Google News here.