We tell you why you should buy the Hyundai Creta
It's been almost a month since the Creta was launched in India and, once again, Hyundai is finding it really hard to cope with the demand for the small SUV as waiting periods have soared to 6-10 months! This isn't Hyundai's first attempt at selling SUVs in India having already introduced the Tuscon, Terracan and Santa Fe over the years, out of which only the latter has survived. But this is their first attempt at the mass-market SUV category and they have, most definitely, hit the sweet spot. The way us Indians are lapping up the Creta suggests it's a brilliant product, better than anything else available in the market currently. Or is it? Read on to find out the answers to the question- "Should I buy Hyundai Creta compact SUV?"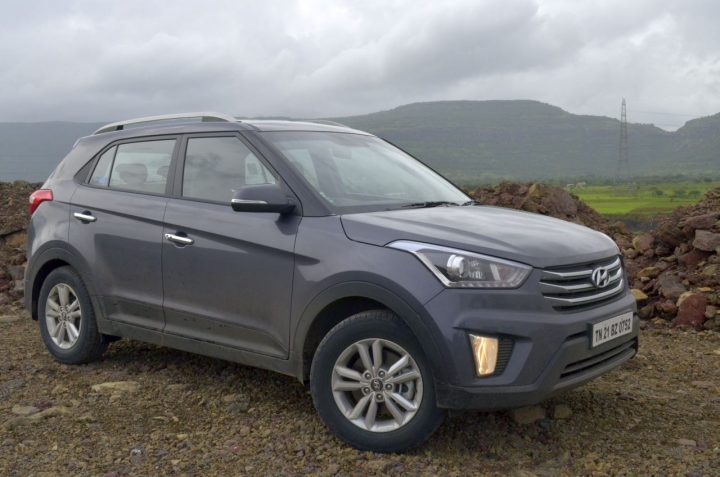 [box type="shadow" ]Also See – Hyundai Creta Test Drive Review[/box]
Looks
The first thing that pulls you towards a vehicle, among other things, are its looks. This is one department the Creta excels in. Although looks are a matter of personal taste, but most would agree the Hyundai Creta's Fluidic Sculpture 2.0 inspired design is sure to turn quite a few heads. The baby Santa Fe like appearance works well to give the Creta the kind of road presence SUV buyers look for. The upright grille, sharp headlamps, flat bonnet  and aggressive styling ensure that the front end of the Creta is easily the most attractive part of its design. The rising window line and horizontal wrap around tail lamps round off what is easily one of the most attractive looking cars below 15 lacs.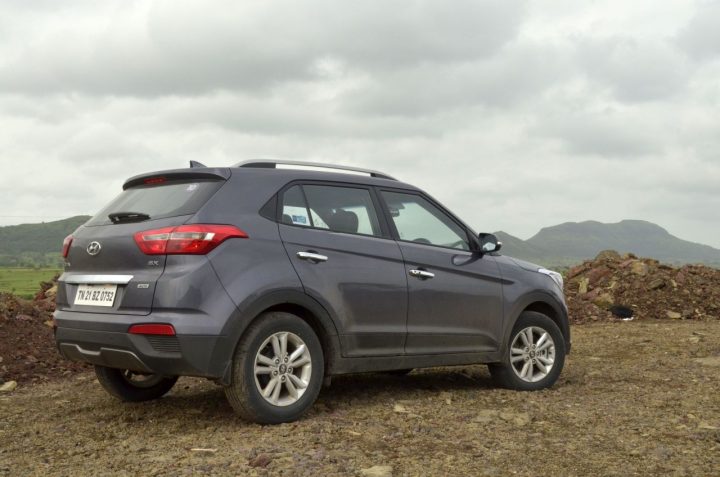 Interiors & Features
The interiors of the Hyundai Creta are just as impressive as the exteriors. Step inside and you will be greeted by a pleasing combination of black and beige complete with silver highlights. The quality of materials used and interior fit and finish are top notch and way ahead of its major rival, the Renault Duster. Space is sufficient and the Creta will carry five in decent comfort. Like most Hyundais on sale currently, the Creta comes loaded with features and the top spec trims get segment firsts such as six airbags, projector headlamps with LEDs and more. Then there are other features like climate control, steering mounted controls, Bluetooth, touchscreen infotainment system with navigation which ensure you get your money's worth.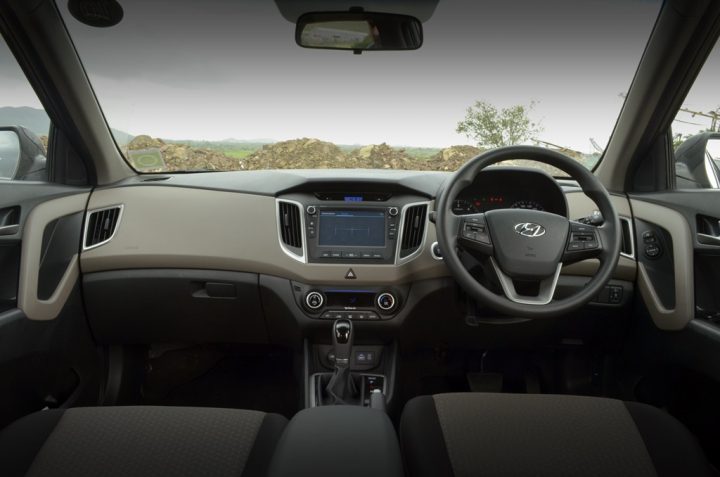 [box type="shadow" ]Also See – Hyundai Creta Launch Report[/box]
Diesel Automatic
The Creta is the only car available with a diesel automatic option in its segment as both the Renault Duster and the Maruti S-Cross do without one. And the 10 months long waiting period for this particular variant is a clear indication that there is strong demand for diesel automatic.  There is the Mahindra Scorpio AT as well, but that has a different target audience and is a proper SUV not as accomplished as the Creta in terms of driving dynamics, interior quality and general levels of premium-ness.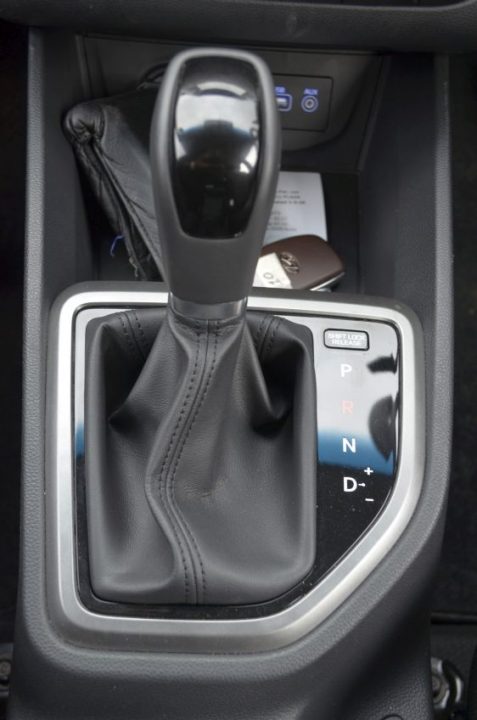 Size
Size here refers to the Creta's city-friendly dimensions. The dimensions are near perfect for packed roads of the urban environment without compromising on interior space. It is dimensionally inferior to the Duster and considerably smaller than the Scorpio and Safari, but with space on urban roads at a premium, the Hyundai Creta is much easier to maneuver and fit into tight parking spots than the rest.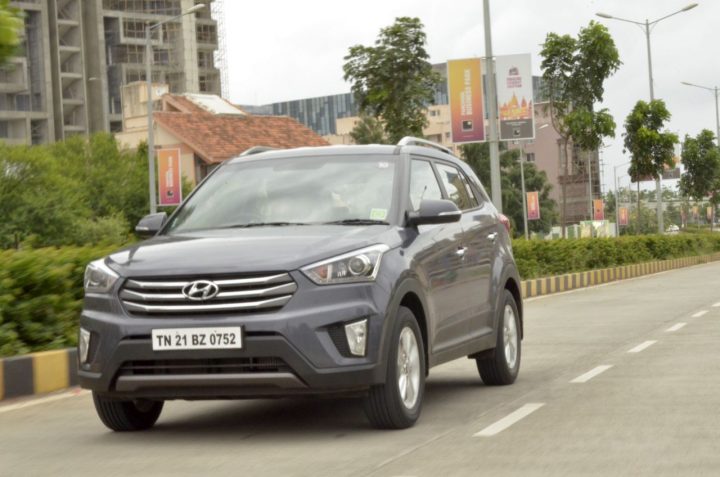 [box type="shadow" ]Also See – Hyundai Creta vs Rivals[/box]
Variants
With the Creta, Hyundai has ensured that there is a variant to suit every buyer's requirement. The Creta is available in 10 trim levels with 3 engine options (1 petrol and 2 diesel) and both manual and automatic(diesel only) transmission options. And keeping the extensive features list in mind and the specs of the engines on offer, the Creta doesn't feel overpriced at all. In fact, the 1.6 diesel is cheaper than the Maruti S-Cross 1.6 which, according to us, makes the Creta a decent value for money proposition.
[box type="shadow" ]Also See – Hyundai Creta vs Mahindra Scorpio[/box]
Drawbacks
Having dealt with the positives of the Hyundai Creta, it would be unfair to not point out the negatives. And, though, there aren't many, there are a few that need to be addressed. For starters, the 1.6 petrol does not come with an automatic transmission option, nor does it get the top-spec SX(O) trim with 6 airbags, leather upholstery, etc. Also missing from the Creta's spec sheet is an AWD system which seriously limits the SUV's off-road capabilities. The 1.4 L diesel variants are significantly more expensive than the competition and this particular motor is not offered with high-end trims. Buyers looking for an imposing SUV will be disappointed by the Creta's dimensions as it just doesn't feel as much of an SUV as the Scorpio or Safari or even the Duster. The enthusiast in you will be disappointed by the car's driving dynamics which, even though are the best among other Hyundai products, are still not as sorted as we would have liked them to be. Another big, but short term issue is the long waiting period the Creta currently commands and a 6-10-month long waiting period is driving people away.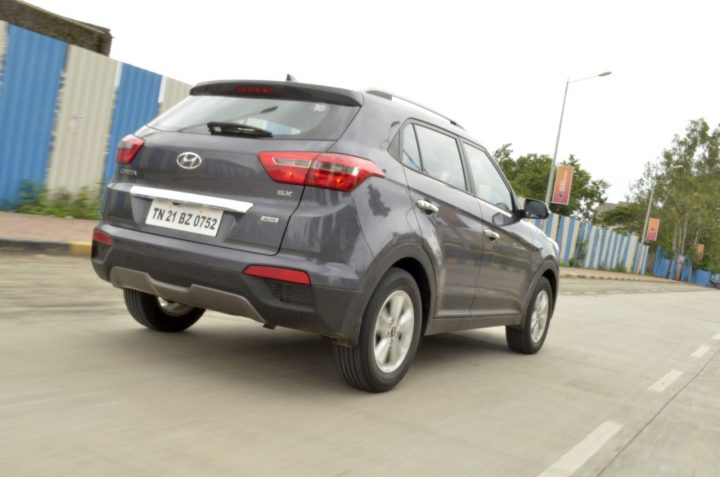 Long story short, the Hyundai Creta has a lot going for it with a few not-so-significant drawbacks as well. The Creta isn't perfect, nothing in this world is, but you will not go wrong putting your money down on this competent little SUV.
[box type="shadow" ]Also See – Hyundai Creta vs Maruti S-Cross[/box]
Specs
 
Hyundia Creta
Type
1.6 L Petrol
1.6 L Diesel
1.4 L Diesel
Displacement
1,591 cc
1,582 cc
1,396 cc
Power
121 bhp
126 bhp
89 bhp
Torque
155 Nm
259 Nm
224 nm
Transmission
6-speed manual
6-speed manual/6-speed auto
6-speed manual
Mileage
15.29 kpl
19.67/17.01 kpl
21.38 kpl
Price List
Hyundai Creta
 
1.6 L Petrol
1.4 L Diesel
1.6 L Diesel
Base
INR 8.59 lacs
INR 9.46 lacs
–
S
INR 9.57 lacs
INR 10.42 lacs
–
S+
–
INR 11.45 lacs
–
SX
–
–
INR 11.59 lacs
SX+
INR 11.19 lacs
–
INR 12.67 lacs
SX(O)
–
–
INR 13.60 lacs
SX+ AT
–
–
INR 13.57 lacs
all prices ex-showroom, New Delhi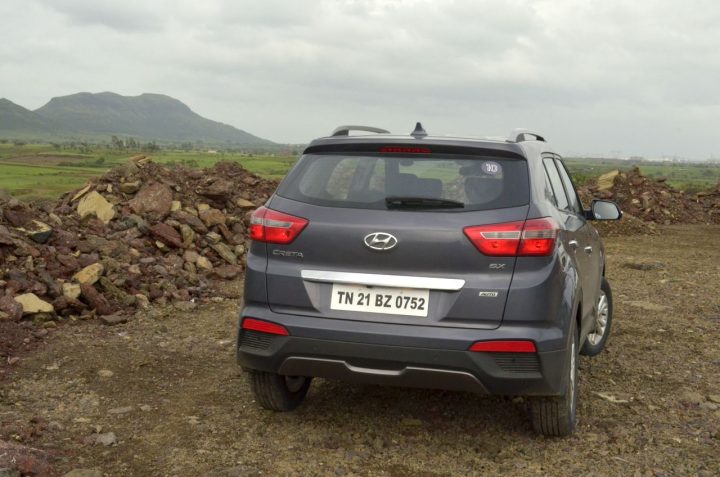 We hope that we were able to satisfactorily answer the question – "Should I Buy Hyundai Creta Compact SUV?". Have your say and let us know what you think about the Creta via the comments section below and stay tuned to CarBlogIndia for more.