The aftermarket car modification industry is booming at the moment with people trying to get customised services in a bid to make their vehicles look unique.
This owner of a silver Tata Harrier turned to aftermarket modifiers to convert it into a Dark Edition version. The Brotomotiv is one of the most famous car modifiers in the market that deal with repainting, coating, wrapping, etc. The Harrier owner approached them after watching their videos. He wanted to wrap the SUV in all-black paint shade that Tata offers on its Dark Edition version of various cars. Let us check out the results of this modification.
You may also like: Tata Harrier Pickup Concept Is a PROPER Xenon Replacement
You may also like: India's First Tata Harrier With Safari-Like Interior Styling – VIDEO
Converting Silver To Dark Edition Harrier
Before beginning the repaint exercise, the team checks out the body of the SUV to hand out an estimate to the owners. While inspecting the SUV, they realised that the previous work of painting done on the vehicle was of low quality. There were unwanted marks of improper finishing everywhere. But the Brotomotiv team repaints every car from the very core by removing every component from the car. The entire process took a couple of weeks where the body was painted black, brake callipers were painted red, interior cleaning was done and the alloy wheels were painted black too.
The overall shine and finish of the final product look impeccable. The black exteriors with chrome inserts are various places on the body accentuate the overall sporty character of the SUV. The owner looks so impressed by the efforts of the team and confesses that he had previously got the paint done at the dealership but was not satisfied with the work. There were uneven surfaces and marks on the paint. He said that the work done by the car modifier turned out to be even better than he had expected.
You may also like: Tata Harrier (NCAP – NA) Turns Turtle But Keeps All Safe!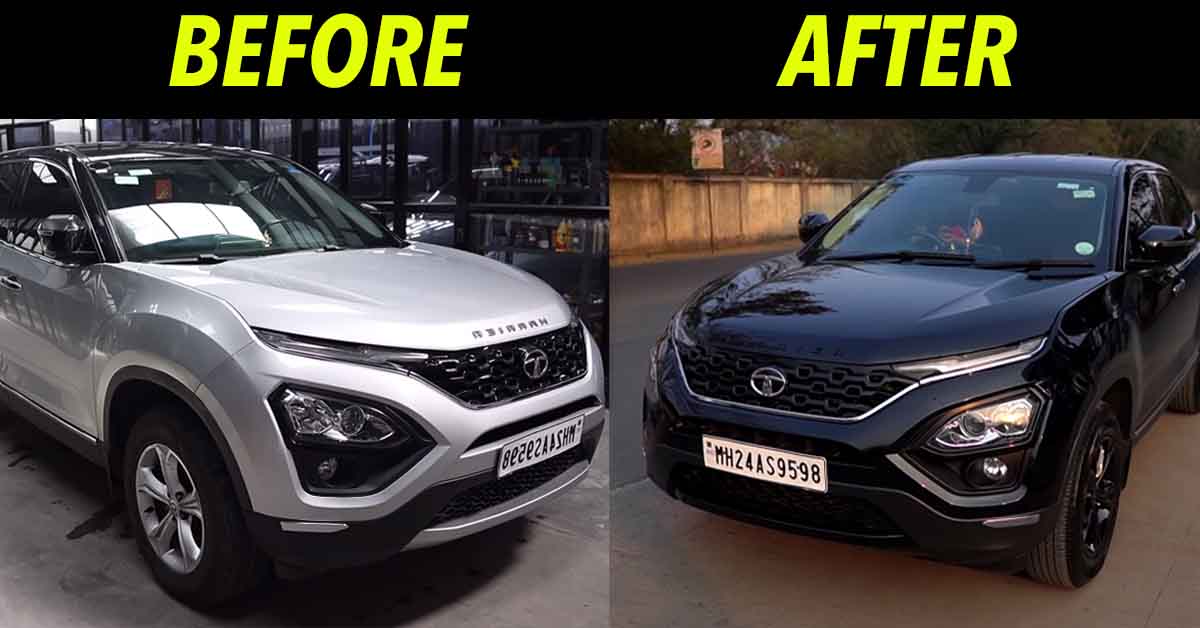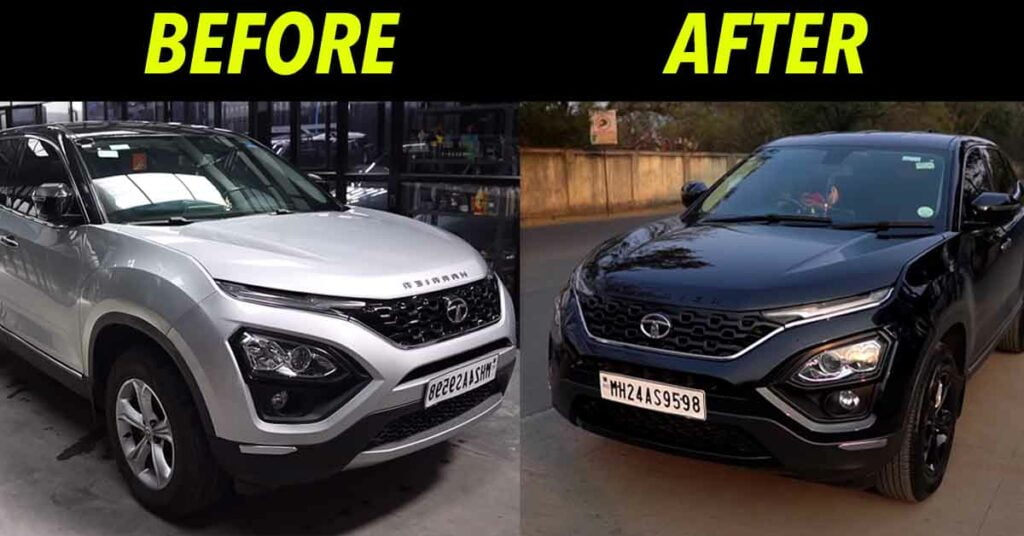 We would like to tell you that each state has its own regulations related to the changing of paint on a vehicle. Before you go for something like this, make sure that the authorities know about this and the paperwork could be altered, if at all it is allowed in your state.