The Skoda Kodiaq petrol is going to be offered with an all-new petrol engine for the first time in India by the year 2020. Zac Hollis, director of sales, servicing and marketing at Skoda Auto India recently announced in an interview about the company's plan to introduce their flagship SUV in India with a petrol engine.
Currently, in India, the Skoda Kodiaq is powered by a 1.5L, diesel engine which produces 150 PS of power and 340 Nm of torque. Internationally, the Kodiaq is offered with two turbocharged petrol engines – a 1.5L TSI petrol and a 2.0L TSI petrol engine.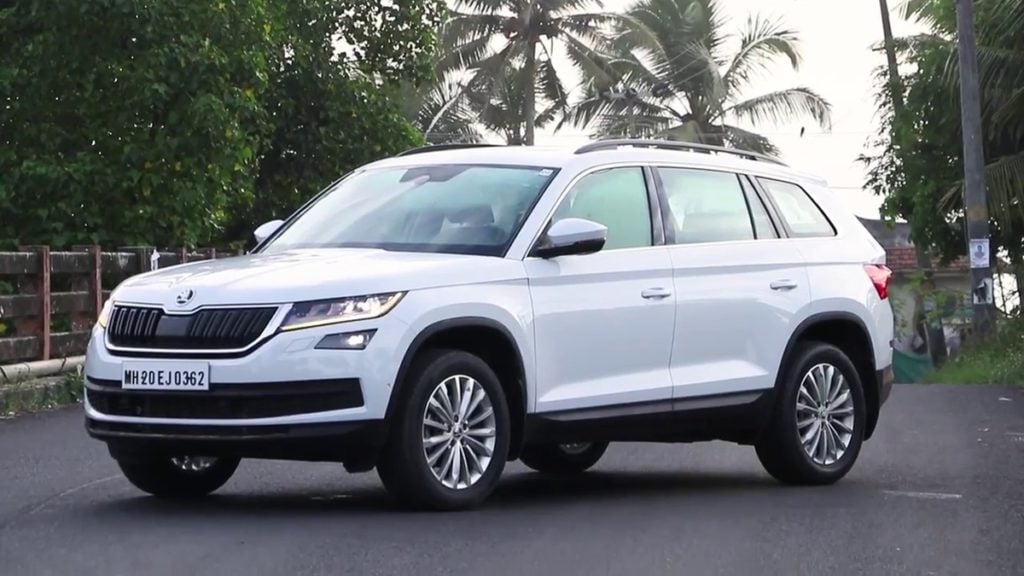 For India, it makes more sense for Skoda to bring the 1.5L, TSI petrol engine which produces 150 PS of power and 250 Nm of torque. Skoda can use the same engine to power the other cars in the MQB IN platform from the Skoda, Volkswagen and Audi group and a smaller engine will also allow them to price the Kodiaq quite competitively. The current Kodiaq diesel sells around Rs. 36 lakhs but with the new Skoda Kodiaq petrol, we expect the price to be just above Rs. 30 lakh mark.
The latter 2.0L TSI petrol engine produces 190 PS of power and 320 Nm of torque. However, if Skoda brings this engine for the Kodiaq, expect the prices to be same around the diesel variant and it will be then marketed as a premium product. The 1.5L TSI engine is expected to come with a 6-speed manual or 7-speed DSG gearbox with all-wheel drive as an option only with the DSG gearbox.
What Zac Hollis also said in the interview was that he would really love the introduce the Kodiaq RS here in India. And it has some rather impressive numbers too. The Kodiaq RS is powered by a turbocharged, 2.0L diesel engine producing 240 PS of power and 500 Nm of torque. It sprints from 0-100 kmph in just 6.9 seconds and has a claimed top speed of 221 kmph.
With Skoda's new 'India 2.0' strategy, Skoda is also yet to launch the new, made in India, Kamiq based SUV alongside the new Karoq as well in the year 2020. With a slew of new and exciting launches, Skoda's future in India sure seems quite eventful.