Skoda Kushaq has suffered the EPC error ever since it was launched in the Indian market.
Skoda claimed that replacing the fuel pump with a more robust unit will remedy the issue.
However, owners have still encountered the issue after getting the new fuel pumps.
The EPC error has continued to haunt some owners of the Skoda Kushaq even after the fuel pump replacement. Kushaq is the mid-size SUV from the Czech carmaker that was introduced in our market with the aim of replenishing the declining sales of Skoda. To be fair, Kushaq has been able to do that. However, the EPC issue has persisted since the beginning. That said, Skoda did come up with an upgraded fuel pump that was changed in all vehicles free of cost. Also, it has ensured that the subsequent products in the form of Slavia sedan don't have that issue. Surprisingly, though, we still hear about the reappearance of the dreaded EPC error once in a while.
You may also like: Skoda Kushaq Owner Buys Toyota Hyryder without Taking a Test Drive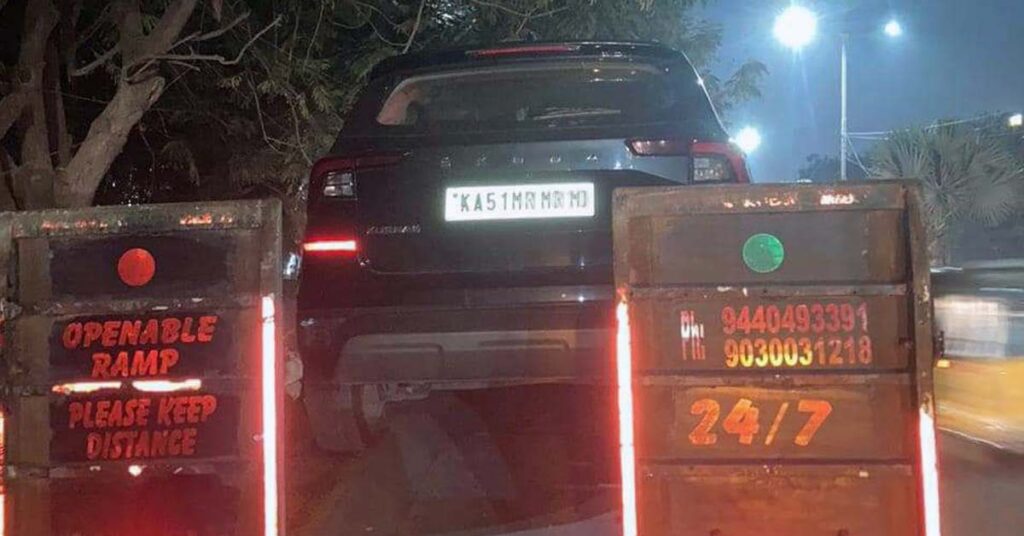 You may also like: Skoda Kushaq Faces EPC Error After 25,000 km of Use
Skoda Kushaq EPC Error Even After Fuel Pump Replacement
This information has been shared by the Kushaq owner on Skoda Owner's page on Facebook. He mentions that he was stuck in the middle of the road when the EPC error caused the vehicle to stop. What is more bizarre is the fact that he already got the fuel pump replaced last year. Despite that, the issue has recurred. He had to take the service of Skoda RSA as the vehicle had to be towed away to the service centre.
You may also like: Skoda Kushaq Crashes at 90 km/h Days After Bagging 5 Stars at GNCAP, See Results
The owner expresses particular disappointment because of the fact that the dealership officials have no clue of the cause. Moreover, they can't guarantee that this won't happen again. This is the main thing that is worrying a lot of people and keeping them from buying the Kushaq. Now, the owner is disgruntled and is confused as to who to ask whether or not this issue will recur. This is quite a precarious situation for a car owner to be in.
You may also like: Skoda Kushaq Smokes Mahindra Scorpio in Classic Drag Race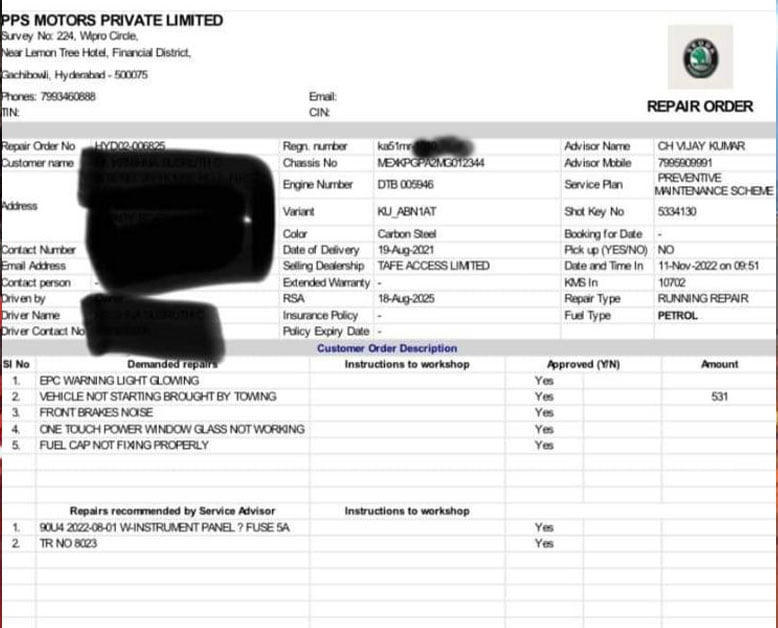 Having spent a huge amount of money on the SUV, they are left with no option but to either sell it off and incur a huge loss of capital or live with the SUV with a constant question in mind as to when will the next EPC error occur. We can only hope that Skoda looks into this matter diligently and offers a permanent solution so that people could feel confident about buying the Kushaq. Do share your thoughts on the matter.
Join our official telegram channel for free latest updates and follow us on Google News here.