Modern cars come with innovative technologies that assist fuel economy or performance of the cars. Cylinder deactivation technology is one such example found in Skoda Kushaq and VW Taigun.
Automobile technology enthusiasts might have been curious about the cylinder deactivation technology that Skoda and VW keep talking about in their cars. For instance, the 1.5-litre TSI turbo petrol engine powering the Kushaq, Taigun and Slavia, boasts a high fuel efficiency on account of using the cylinder deactivation technology. As a matter of fact, Skoda and VW have mentioned it quite explicitly during the launches of Kushaq, Taigun and Slavia. So, let us try to understand the engineering behind this technology and how it actually saves fuel.
Also read: 3 Things You Should NEVER Do In Your DCT/DSG
Cylinder Deactivation Technology in Skoda Kushaq and other VW Group Cars
This technology, mostly, comes only with 4, 6 or 8-cylinder engines. This is kind of a prerequisite and we will discuss why it is so. But first, let us understand the basics of a 4-stroke engine. The 4-strokes are suction/intake, compression, power/expansion and exhaust. The air and fuel are taken inside the cylinder, where a spark plug ignites this compressed air-fuel mixture to produce power. This power rotates the crankshaft which is connected to the driving wheels. Essentially, this power stroke propels the car forward overcoming various resistance forces. Finally, the waste is swept out of the cylinder in the form of exhaust/emissions.
Also read: What Are SOHC, DOHC & OHV – Advantages And Disadvantages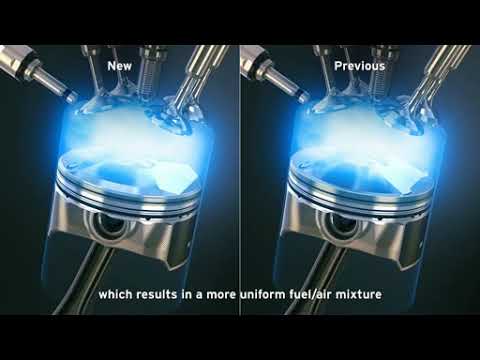 Now, what ends up happening in most everyday usage, a car doesn't require the maximum power output all the time. In fact, when you think about it, apart from high-speed overtaking scenarios or drama races, there is no time when you would need all power from the engine. You operate on part-throttle within a low-mid RPM range. This also saves a ton of fuel if you keep the car in the low RPM range and do not press the accelerator pedal all the way down. Therefore, not all cylinders are working to their full capacity in most situations.
Also read: Front, Mid And Rear Engine Cars – Pros And Cons!
VW engineers realised this and devised a method where 2 out of 4 or 3 out 6 cylinders could be shut down temporarily while driving, to save some fuel without compromising on the performance. This sounds effective even when you hear it. So, only 2 cylinders out of 4 are using fuel and the car is still working fine. This would save the extra fuel that otherwise would have gone in all 4 cylinders. There are various methods of deactivating cylinders like cutting the fuel supply or stopping the intake/exhaust valves to work. This technique has also been followed by other carmakers like Mazda in their SkyActiv engines.
Also read: Working Of Roots, Twin-Screw, Centrifugal, Superchargers With Advantages!
There are various sensors that figure out if you are simply cruising along the highway and not pressing the accelerator fully. The sensors will deactivate 2 cylinders and also activate them immediately if you demand power from the engine by sudden acceleration. All this happens within milliseconds because of so many electronics being used in a car. The signal processing is fairly quick and you don't lose out on performance at all. These are the basics of the cylinder deactivation technology which we tried to explain in simple words to make you understand. To read more about such innovative engineering techniques, follow the Automobile Technology category at Car Blog India.
Also read: Camshafts And Valves- Working And Classification! 
Join our official telegram channel for free latest updates and follow us on Google News here.