Skoda Octavia is hands down the best performing sedan from the Czech maker, one which has given pleasing number of sales since its launch in India. Now there are rumours going around that Skoda is gearing up to launch its high end model named as Octavia vRS (Rally Sports) here in India. The Octavia vRS was launched globally at Frankfurt motor show in September 2013. It is expected to launch in India around August 2014, thereby making it the most powerful Octavia ever to hit the Indian roads. The added features and the new platform puts the Skoda Octavia vRS in the D- Segment. Not only is there an escalation in segments but expect the price to be slightly higher as well as the Octavia is locally assembled from completely knocked down (CKD) kits imported from Czech Republic hence attracting more taxes.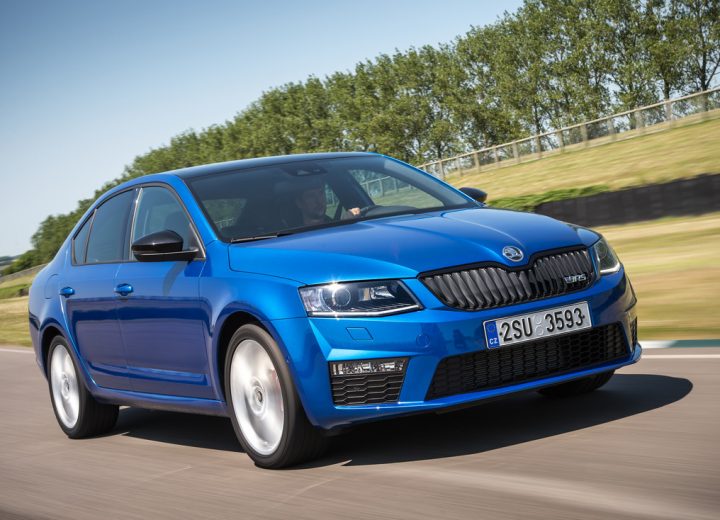 PRICE:
Expect the Skoda Octavia vRS to be priced between Rs 22-24 Lakh.
Technical Specifications And Features:
As of now we can safely establish that unlike the previous Octavia, which was powered by the same 1.8-litre engine used in the regular 1.8-litre variant, the new Octavia vRS will employ a new four-cylinder 2.0-litre petrol unit. This turbocharged engine returns 220 BHP and 350 Nm of torque, which helps the Octavia vRS hit 100 KMPH from standstill in just 6.8 seconds and eventually a top speed of 246 KMPH. The engine sends power to the front wheels through a six-speed manual gearbox.
The European-spec Octavia vRS is also offered with a seven-speed DSG, start-stop and regenerative braking systems as standard features. These features might be offered in the Indian variant too but maybe not in the initial batches, as Skoda would want to test the waters before introducing these features which would reflect substantially on the price tag.
The seven-speed transmission may take its time in coming to India. Skoda however have serious plans to launch the diesel variant of Octavia vRS which is powered by 2.0-litre turbocharged diesel motor.
Market Competitors:
Source: OnCars