The Skoda Slavia is a one-off project car based on the Scala hatchback that has been designed by Skoda's Student Car Project and is actually inspired by Skoda's 1100 OHC sports prototype from 1957.
What you are seeing here is a one-off project car that has been designed by Skoda's Student Car Project and its called the Slavia. This is not a series production model but the Slavia is the flagship project of Skoda's vocational school of mechanical engineering in Mladá Boleslav that trains students in various disciplines to embark on a career within Skoda. In what is essentially a project for students to design their dream car, the Slavia was built by a team of 31 trainees.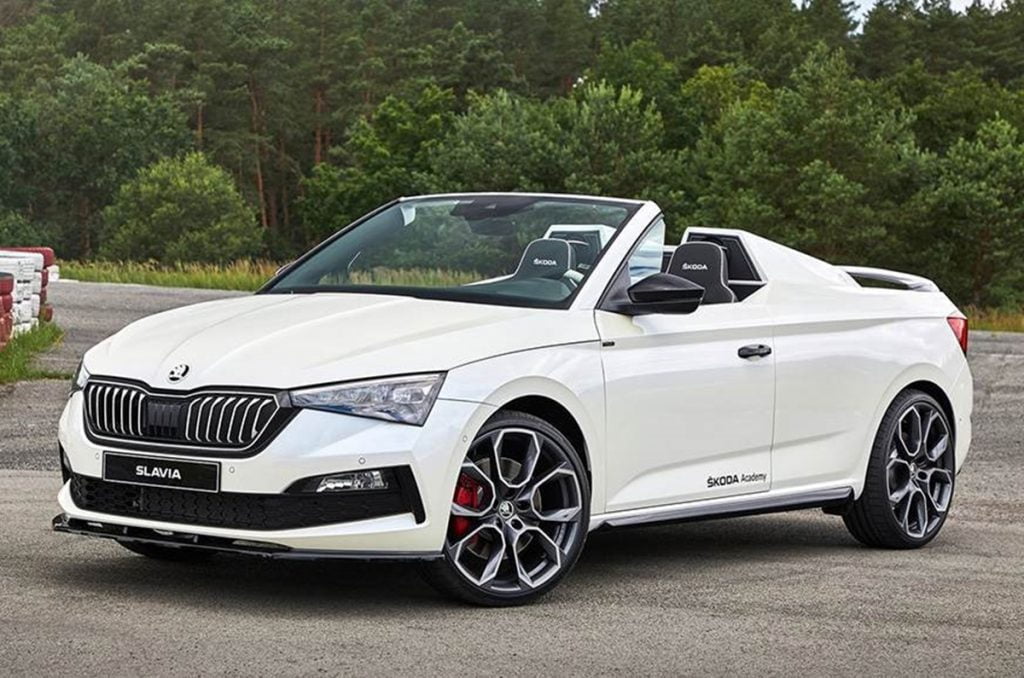 The Slavia is essentially a roadster or a 'sport spider' based on the Scala hatchback. The name 'Slavia' actually comes from bicycles that were produced by the Skoda's founders, Václav Laurin and Václav Klement. The design of the car is in fact inspired by Skoda's 1100 OHC sports prototype from 1957. It was an open-top two-seater sportscar which just weighed 550kgs and was built for participation in endurance rallies.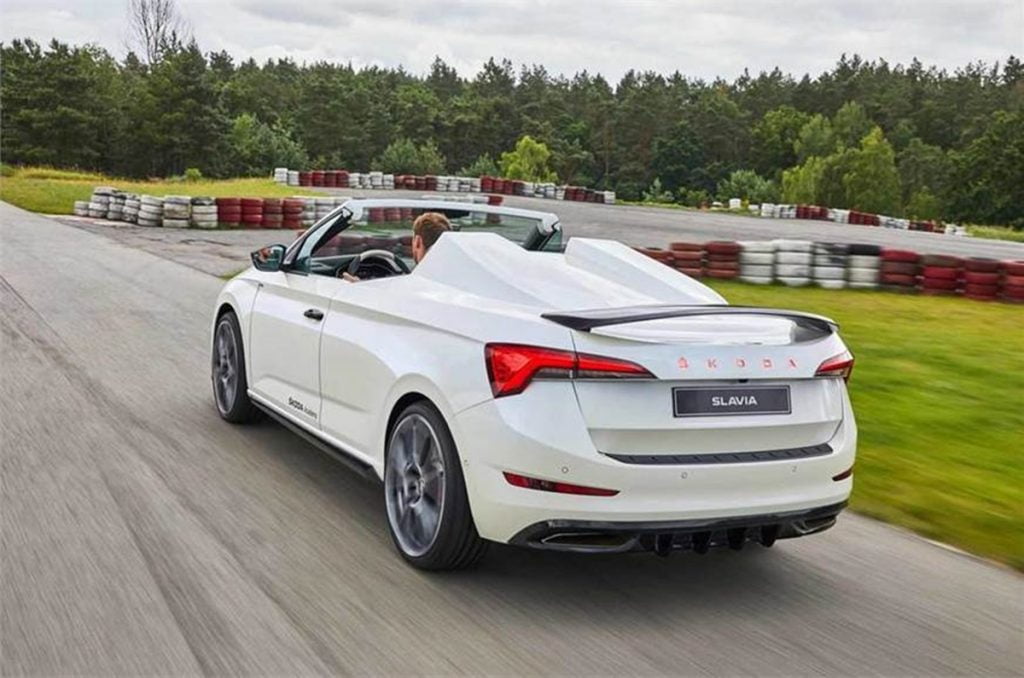 So how was their beautiful piece of automotive machinery created? The students started with a standard Scala hatchback and chopped off the roof and also reinforced the underbody. The rear doors were then welded in place which makes it a two door car. The rear section of the car was then covered with a bespoke rear seat cover with speedster-style twin humps and a boot mounted spoiler was added to the rear.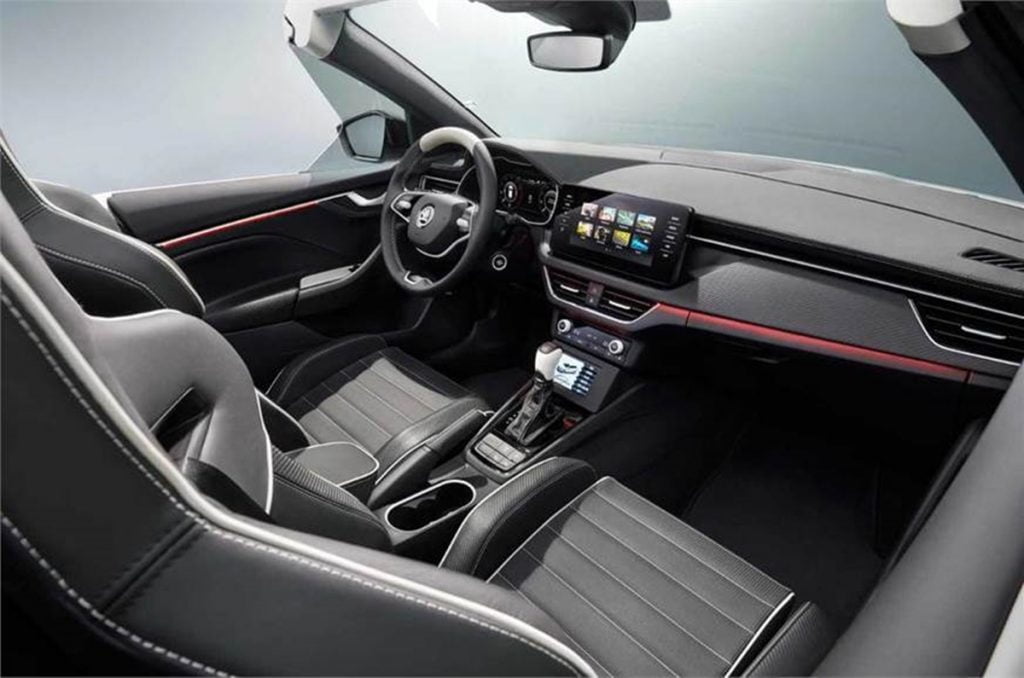 Also Read : You Surely Couldn't Tell This Resto-Modded Car is a Premier 118 NE Underneath!
The Slavia also gets 20-inch alloy wheels that comes from the Kodiaq vRS and the braking system and the wheel hubs have been borrowed from the Octavia vRS. The Slavia also gets a front splitter, a rear diffuser and a modified exhaust system over the standard Scala. The car has been painted in a three-layer White Crystal Blue pearlescent shade with neon blue accents and there are programmable LEDs in the sills of the car that lights up the ground below in colors of the Czech flag.
Also Read : Honda Jazz Stunningly Modified Into a Rugged Off-Roader – Video
On the inside, the Slavia gets four-point seat belts and Sparco racing seats with a perforated leather finish. The interiors have also been draped with additional leather trim on various surfaces and it gets a new two-tone steering wheel as well. Lastly, there's a black leather parcel shelf featuring two embroidered lions that hide two bass speakers, giving a subwoofer output of 2,250W. If and when the Skoda Scala ever makes it to India, and you want to modify it into a two-door roadster, now you know how you might want it to look like.