Updated on 18th April 2012 –
Honda Accord once used to be a market leader in its segment until a car came as a storm and conquered much of its territory, the Skoda Superb. Where Honda offered only a petrol engine, Skoda offered the Superb in both petrol and diesel variants, leaving more options for the customers.
As a result, as of today, Honda's sales in the premium sedan segment have dipped whereas the Superb still managed to clock appreciable numbers. But over the past three months even the Superb has not shown any growth which has compelled the manufacturer to introduce a cheaper option in the form of a low cost superb.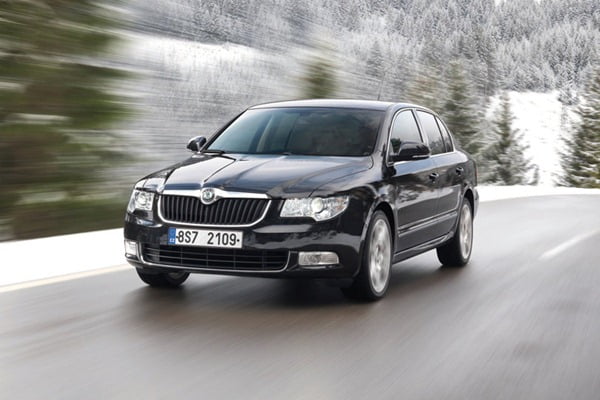 image- Skoda Superb
Oh yes, it is true and soon(probably around Christmas) one would be able to buy luxury, performance and space along with a Skoda badge at a dearer price. Skoda is planning to cut the price of Superb by am appreciable 1.4 Lakhs bringing down its price close to Rs. 17 Lakhs.
Thomas Keuhl, Board Member of Skoda at the 8th anniversary celebrations of NDTV Car & Bike Show announced this. Currently the car is available in three trims a 1.8 TSI petrol, a 3.2 V6 Petrol and a 2 Liter TDI diesel and the low cost Elegance variant will be priced below the base 1.8 TSI petrol one.
Honda does better in terms of styling and comfort but when it comes to value for money considering the features and space, the LoCo Superb will be a sincere effort from the manufacturer giving Honda a tough run for its money.
check out more-