We all are aware of the perils of performing unsolicited stunts. This is one such example that proves why it is not prudent to do such things if you are not a professional.
In this short video clip, stupid drivers of Maruti Baleno crash into one another trying to drift the cars. Performing stunts on the streets has become an adventure for a whole bunch of people who are not professional. This often leads to hilarious and sometimes, even dangerous scenarios. Drifting is a "sport" that should best be left to the professional, in the movies. Novice drivers get inspired by such movies and undertake perilous tasks to impress fellow drivers. This is bound to have unfavourable consequences. Here are the details of this incident.
Also read: Latest Maruti Baleno and KTM Duke Crash Shows Importance of Safe Riding
Maruti Baleno Drift Crash
The video starts in a dirt open area where various drivers are seen with their cars. Almost all the cars are modified to some extent. Many hatchback owners are seen performing drifts. But there doesn't seem to be any order. Everyone is drifting anywhere at any time. In this haphazard situation, one driver bangs into the side of another Baleno. While inspecting the aftereffects of this crash, it is seen that the front door on one Baleno is deformed severely. People are heard in the video saying that the door will have to be replaced entirely. The car that hit this car also suffers damages on the bumper, front grille and splitter. This is yet another example of how light the body of the Baleno is. Needless to say, you should not involve yourself in such activities, which are bound to have such results.
Also read: Latest Video Provides a Sneak Peek at 2022 Maruti Baleno Facelift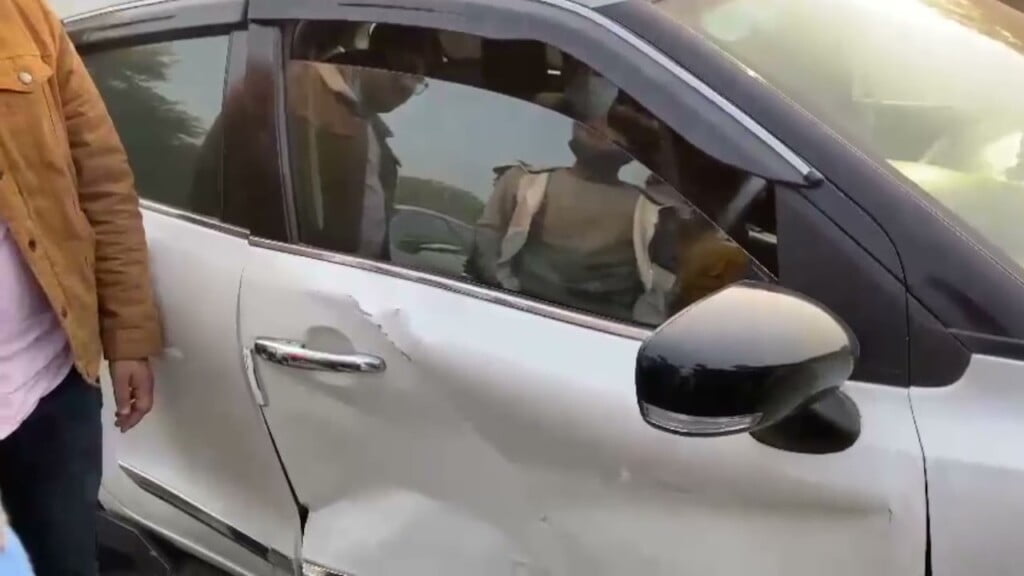 Specs
While a Baleno is no hot hatch, it comes with a 1.2-litre petrol engine making 83 hp and 113 Nm in the regular version and 88 hp and 113 Nm in the dual jet version. There are options of either a 5-speed manual or a CVT automatic gearbox. The prices of the Baleno range between Rs 5.99 lakh and Rs 9.45 lakh, ex-showroom. The direct rivals include Hyundai i20, Tata Altroz and VW Polo. After reading this post and watching the video, we hope that you would not attempt anything like this or encourage anyone to do it. Cars are meant to be driven on roads by following the traffic rules to create a safe environment.
Also read: 4-Star Tata Zest Tests Build Quality of 0-Star Maruti Baleno While Overtaking
Join our official telegram channel for free latest updates and follow us on Google News here.