Suzuki is a tough competitor in the premium bike segment in global markets excluding India. The company offers some great machines which are capable of giving a run for money to the likes of Honda, Yamaha and Kawasaki.
As far as the Indian market is concerned all the above mentioned companies have their premium expensive bikes here in all the recently tapped segments but Suzuki has no offering in the 250 CC segment. The same segment has shown a boom over the past couple of months and the only products in it to look forward to are Kawasaki Ninja 250R and Honda CBR250R.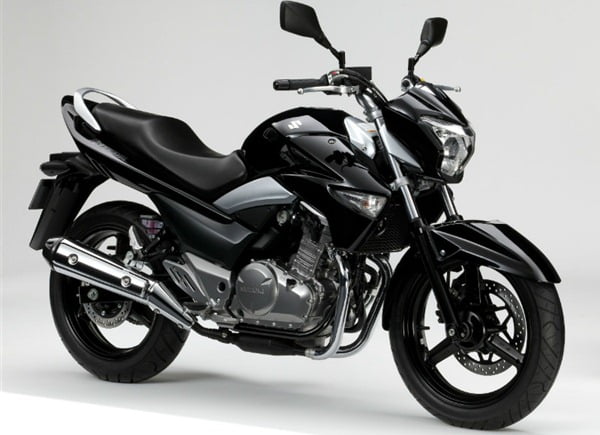 image – Suzuki Inazuma 250cc
Suzuki GW250 or Suzuki Inazuma is a known product and it is being speculated that the manufacturer will bring it to India by 2012 end. The Inazuma is probably the new name given to GW250, since they resemble each other a lot.
Coming to the technical part, the bike is powered by a liquid cooled 248 CC parallel twin engine that produces a maximum power of 26 BHP and peak torque of 24 Nm.
image – Suzuki Inazuma 250cc
The above mentioned figures are that of GW250 and the official specs of the so called Inazuma 250 have not been disclosed yet. Going by the name of the bike which translates to Lighting in English, it is expected to be full of power, performance and fuel efficiency.
image – Suzuki Inazuma 250cc
The bike will be priced very competitively with the Honda CBR250R and Ninja 250R. If launched by the end of 2012, the bike will see some of the toughest competitors such as the existing CBR250R and Ninja 250R and upcoming Hyosung GT250R, Yamaha Fazer 250 and the eagerly awaited KTM Duke 200.
As of now there is no word regarding the bike's launch from the company's end but we are sure the company has noticed the rapid growth in the 250 cc segment and is definitely planning something for it.
check out more-