The Japanese automobile giant, Suzuki holds a share of 56.2 percent in the JV named Maruti Suzuki whereas Maruti contributes to 40 percent of the global sales of Suzuki and sells over a million units each year. Maruti is a brand which brings to the mind a name you can trust when it comes to the cars. Nissan has announced the revival of their low cost Datsun brand to command a strong position in emerging markets like India and Suzuki plans on doing just that. They will use Maruti as a low cost car brand on global level. Maruti cars such as the A-Star and the Ertiga are sold in European markets under Suzuki's brand but for the emerging markets, they plan to rebrand the Maruti brand as a low cost car badge.
"At the moment, we do not have any plans to do assembly operations in foreign countries. But in the newer markets that we are looking to tap, Suzuki will not have a problem promoting the Maruti brand. Eventually, cars will be sold under Maruti Suzuki brand name." this is what the Chairman of Maruti Suzuki, R.C. Bhargava had to say.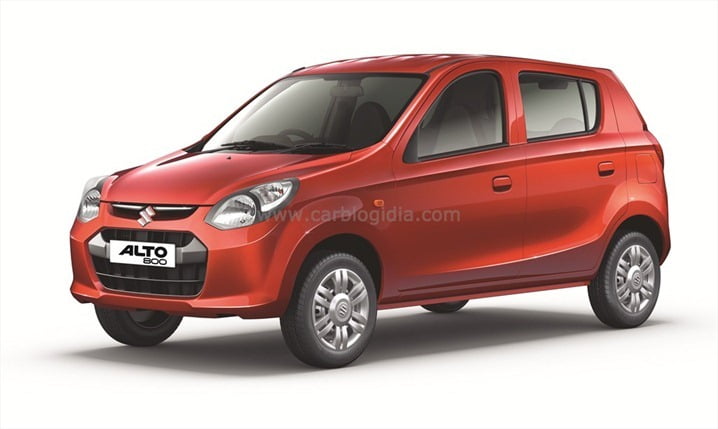 The officials at Suzuki are of the belief that the African market is where Indian market was some 20 odd years ago and it will use the Maruti brand to give the people a low cost brand. Currently, Maruti exports its entry level hatches such as the 800 and Alto to the African markets.
This low cost badging is not something new in the Automotive world and a lot of companies have been using this technique all over the world for quite some time. Nissan has Datsun , Renault has Dacia , Toyota has Daihatsu and VW group has the Skoda brand for emerging markets. Having sub brads under the company helps the companies save a lot of cost as products do not have to be developed right from the scratch and the badge re-engineering helps increasing the portfolio which in turn lets the companies spawn different products for different markets.
The company does not plan any foreign assemblies and instead sill continue exporting the cars from India. Indian market helped Suzuki a lot in the crisis of 2008 as it contributed to Suzuki's growth during the time when everything seemed to be going on the downside for most of the companies. Suzuki plans to concentrate strongly on Indian market too. 80 percent of the country's car sales come from the small car segment over which Maruti Suzuki has a firm grip. It also plans on strengthening of its Indian operations so much that they might even be an alternative to their Japanese operations. Be it a Maruti , Suzuki or a Maruti Suzuki, the brand says low costing cars with cheap maintenance and that is a reason good enough for it to be the number 1 carmaker in quite a few countries.
Source: Livemint