We bet a lot of our readers must've heard about Taarzan The Wonder Car from the movie with the same name that was released back in 2004 starring Ajay Devgn.
In this latest video, Taarzan The Wonder Car is seen in its final stage of restoration. Taarzan was a violet/purple sportscar that was used in the movie by the ghost in order exact revenge on his killer. It used to drive on its own and kill the people who were involved in the murder of the car's owner. The movie was a success and some people love it even today. But the car became a news item immediately after the movie was released.
You may also like: 'Taarzan' Wonder Car Found in Dilapidated Condition – VIDEO
You may also like: DC Design's Dilip Chhabria Accused of Money Laundering
Restoration of Taarzan The Wonder Car
The video has been posted by International Auto and Engg Works. They undertake a lot of aftermarket modification and restoration work for automobiles. They have undertaken this herculean task of restoring the Taarzan to its original glory. The car was reported on sale after the launch of the movies for a whopping Rs 2 Crore. The logic behind it was leveraging the popularity and exclusivity that came with owning a car from a successful movie. However, it found no buyers because of the hefty price tag.
You may also like: DC Design Unveils Modified California Roadster
Later, it was found rotting in the streets after it found no buyers for over a decade. Finally, we have seen the entire process by International Auto and Engg Works who have restored the body silhouette of the Wonder Car. In this video, a man is seen spray-painting the newly restored sportscar. The paint is the familiar violet/purple that was seen in the film. We can't wait to experience the Taarzan in flesh yet again.
You may also like: British Actor Feryna Wazheir Reviews Her DC Modified Toyota Innova Lounge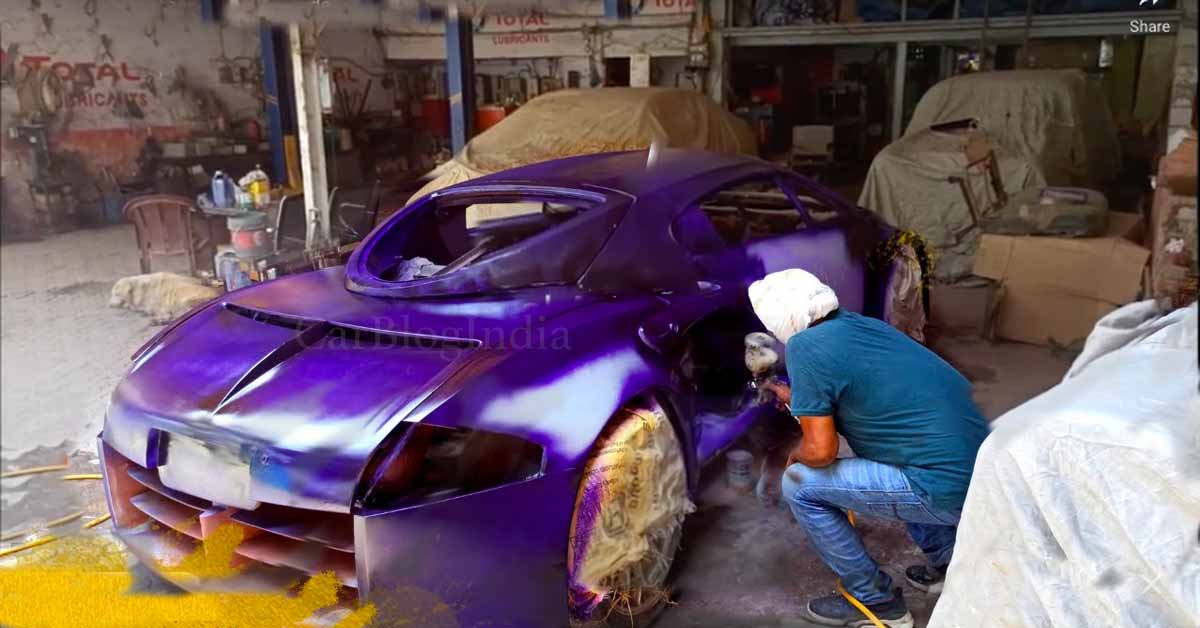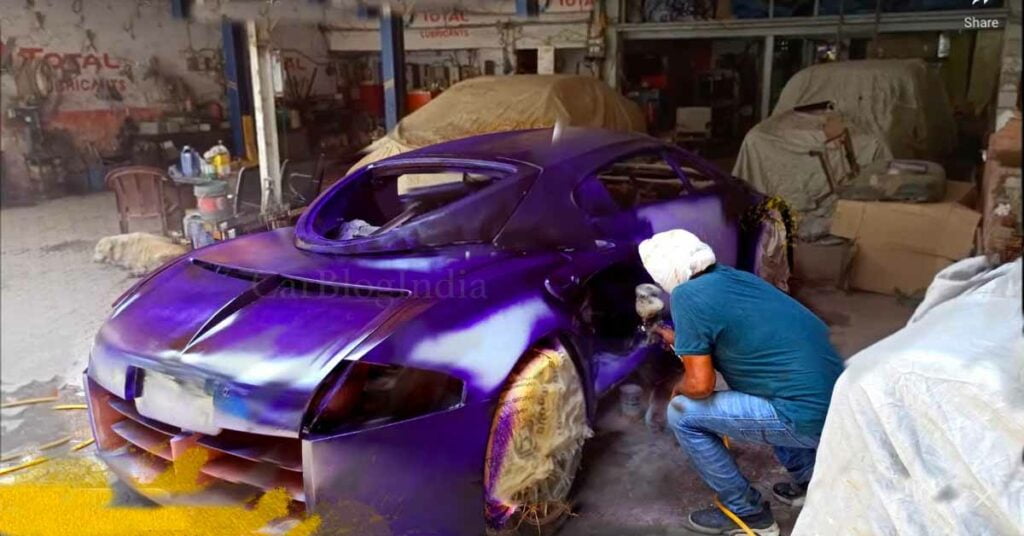 It must be understood that the engine in this car will be the same as used during the movie. Only the aesthetics of this rare vehicle will be modified and restored to its former glory. Let us keep our eyes out for what the final product will look like and what this company aims to do with it. What are your thoughts about this rare restoration?
Disclaimer- The embedded videos/ external content is/are being used as a convenience and for informational purposes only; they do not constitute an endorsement or approval by Car Blog India of any of the products, services, and /or opinions of the corporation or organization or individual. Car Blog India bears no responsibility for the accuracy, legality, and/or content of the external site or for that of subsequent external videos/ external content. Contact the external publisher for answers to questions regarding its content.
Join us for FREE NEWS Updates on our Whatsapp Community or our official telegram channel.