Remember the DC Taarzan? The sporty 2-door coupe that featured in the Ajay Devgn-starrer? Well, it has just been found in a very poor state
Do you remember the much publicized 'Taarzan the Wonder Car' from many years ago? Yes, we're talking about that purple-painted two-door, two-seater sports car that was the highlight of the Ajay Devgn-starrer that was released at a time when the car culture was in a very nascent stage in India. The sportscar from DC Design was actually a modified second-gen Toyota MR2 that won many hearts with its decidedly show-stopping looks. In fact, this modified Toyota even went on sale after the release of the film. However, it's a different story that no one was thought it's worth the Rs 2 Crore asking price and the car went unsold for a lot of time.
Also read: Bizarre-Looking DC-Modified Mahindra Thar For Sale at Rs 10 Lakh!
After a while, the sellers decided to drop the price to just Rs 35 lakh but by then, the car had lost much of its novelty value and no one wanted to invest in a car based on a dated platform and with construction that hasn't been crash tested. In 2017, the car once again came into news when it was found rotting somewhere in Mumbai. Soon thereafter, a video came online which informed everyone that the Taarzan has been bought by someone and is undergoing a massive restoration job.
Also Read- DC Design's Hulk Is UGLIEST Modified Mahindra Thar Ever!
The video even stated that the new owner plans to modify the already modified Toyota MR2 and make it look like a modern-day Lamborghini. However, there was no news of further developments and the restored DC Taarzan was never revealed to the public.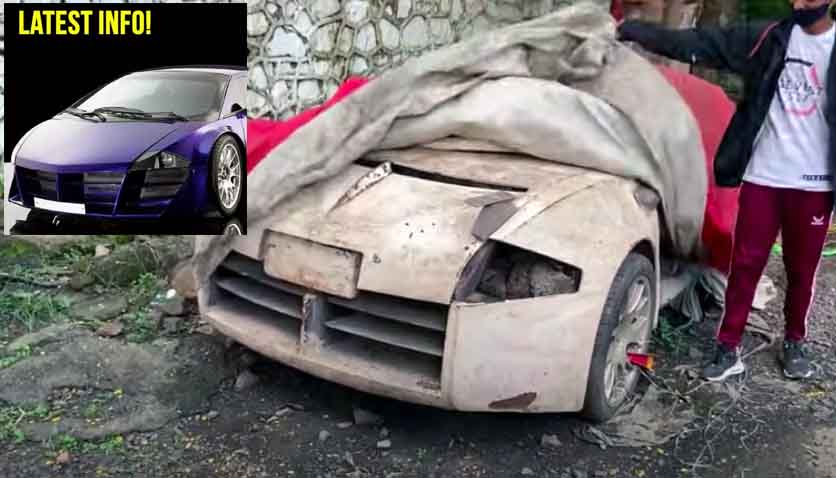 Now, however, a new video that was published recently has once again shown the car. But this around, the DC Taarzan is in a dilapidated state and from the looks of it, the car was never restored to its former glory or ever made to look like a Lamborghini. The last video showed a mechanic scrapping off the purple paint and as you can see in the new video, the Taarzan has been found sans any paintwork this time around. From this, it looks like the restoration work was stopped soon after the original paint was peeled off. We're not sure if this rotting car retains the original mechanicals but the gen-two MR2 came with a 2.0-litre petrol engine that used to be capable of producing up to 218 bhp of maximum power. The motor came paired to a four-speed automatic transmission. It's unfortunate that the DC Taarzan, which once impressed many with its on-screen heroics, is today rotting away without anyone caring to actually restore it.
Join our official telegram channel for free latest updates and follow us on Google News here.