DC Design is the most renowned name in the Indian aftermarket car modification industry that has developed some incredible projects.
Dilip Chhabria, DC Design owner, faces a money laundering case by Mumbai Police. The Crime Intelligence Unit (CIU) of the Mumbai Police has registered this complaint. Dilip Chhabria was arrested back in December 2020 after he allegedly defaulted on the loan payment of Rs 40 Crore from various Non-Banking Financial Companies (NBFCs) pretending to be a customer looking to buy DC cars. He used to the same vehicles to register under various RTOs and committed fraud with them.
You may also like: DC Design Unveils Modified California Roadster
You may also like: British Actor Feryna Wazheir Reviews Her DC Modified Toyota Innova Lounge
Dilip Chhabria Money Laundering Case
The case has also been registered by the Economic Offences Wing (EOW). As a result, the agencies are raiding 6 locations related to Dilip Chhabria. This doesn't come as a surprise to anyone since he was involved in these scams since 2020. An intense investigation is currently going on and the Enforcement Directorate (ED) has collected digital and physical documents for examination from the raids. We shall keep an eye out for the latest development in this case.
You may also like: 5 Design Nightmares from Dilip Chhabria- Modified Thar, Fortuner & More
DC Design is the country's most popular modification house. It has customised all sorts of vehicles ranging from budget cars to ultra-luxury cars of the world. In fact, there are a ton of prominent personalities in the entertainment industry including actors and singers like Shankar Mahadevan who have got their personal vehicles modified according to their needs. DC Design takes into consideration the specific requirements of its customers and offers dedicated solutions. It was registered as a company in 1993 and has been working in the industry for a long time now.
You may also like: DC Modifies Shankar Mahadevan's Kia Carnival – Watch Singer's Reaction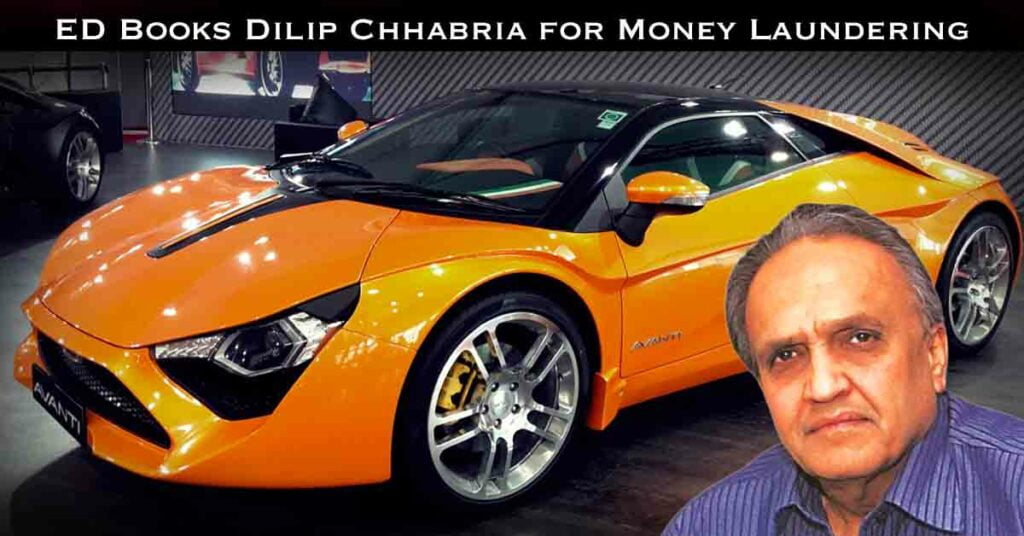 In 2016, it even came up with its own DC Avanti, the first sports car in India. It was sold in India and abroad quite well. But DC remains famous for the unorthodox and snazzy modifications that it performs on regular cars. There are some projects that might even be too modified for people's liking but DC is never afraid of trying out new ideas and trends. At times, some cars are so heavily modified that it becomes challenging to detect the original donor model.
Join our official telegram channel for free latest updates and follow us on Google News here.