Getting involved in an unfortunate incident with the test drive vehicles is not uncommon and this latest case proves just that.
A test drive vehicle, Tata Altroz, was involved in a precarious situation as it tail-ended a truck on a highway. Altroz is one of the most popular premium hatchbacks in the country. It is the only 5-star safety rated product in its segment. Its performance in critical situations has highlighted the value and need for a car with such a high GNCAP safety rating. Here are the details of this latest case and how Altroz managed to save its occupants.
You may also like: Even Drunk Drivers Can't Beat Tata's Safety Net!
You may also like: Tata Altroz Rolls Over Twice, Keeps ALL SAFE
Tata Altroz Test Drive Vehicles Hits A Truck
The video has been uploaded by Nikhil Rana on his YouTube channel. He posts such videos regularly to raise awareness among car buyers regarding the importance of investing in safer cars. This incident has been reported from Karnataka. A potential Altroz buyer was driving the test drive vehicle along with the dealership executive. The video shows the front left side of the hatchback buried into the truck. While the details of this entire saga are not available, it looks like the truck must've applied brakes suddenly. Altroz must've been too close to the truck which is why it was not able to react quickly enough.
You may also like: 5 Tata Altroz Concepts We Want to Turn into Production Reality
As a result, it hit the truck and the damage is visible in the visuals. The left windshield is broken, the roof is deformed and the A-pillar is damaged but the body shell was able to absorb the impact enough to ensure that the passenger didn't sustain any injuries. Also, since it was not a frontal collision, the airbags were not deployed. Even then, the body was able to safeguard the passengers which is a testament to its build quality.
You may also like: Watch Tata Altroz Phoenix Edition EXCLUSIVE Detailed Review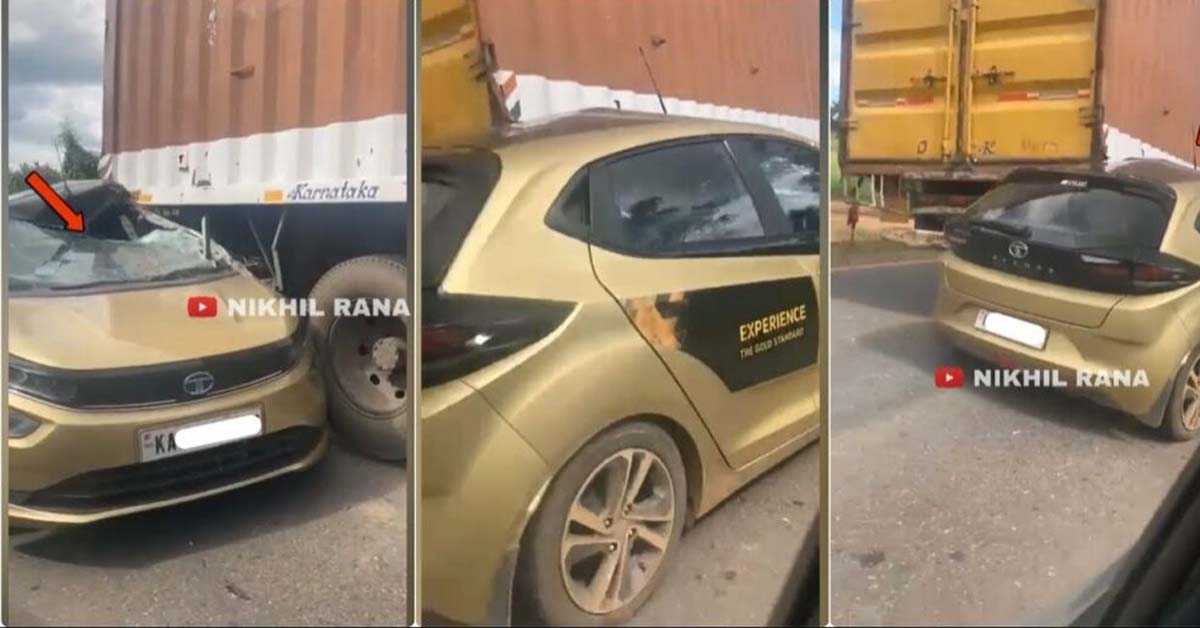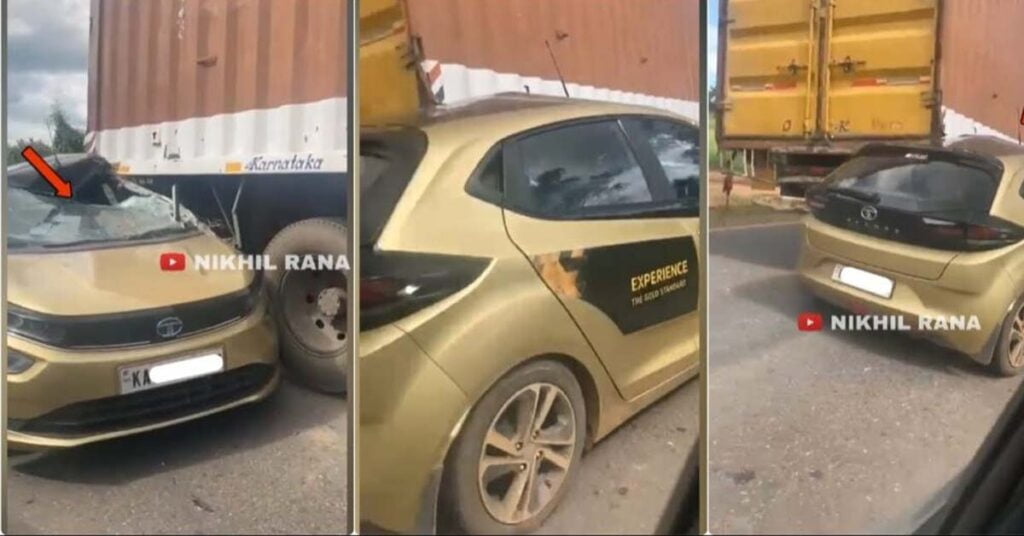 We must urge our readers not to drive recklessly on the roads. The test drive vehicles are not meant to be driven like this either. Overspending continues to be a menace to our roads and safety is the most common reason for unfortunate incidents on our roads. Make sure that you drive within the speed limit and follow the traffic regulations so that you are in a position to control your vehicle even if it's not your fault. Let us know your feelings regarding this Tata Altroz test drive vehicle case.
Join us for FREE NEWS Updates on our Whatsapp Community or our official telegram channel.