Many popular Tata cars in India continue to have a long waiting period for delivery. For example, the Tata Punch has a waiting period of up to 28 weeks, depending on the variants chosen.
Due to the ongoing pandemic and a semiconductor crisis the automobile industry is facing a sales significant slump. While there is still a huge demand for new cars, the limited production capacity is scaring off customers. Most of the popular Tata cars have a long waiting period for delivery in India. This includes the likes of Tata Tiago, Tata Punch, and more. Unfortunately, these waiting periods don't seem to go down anytime soon. While things have improved, car manufacturers are still struggling to increase production capacity because of limited raw materials like semiconductor chips.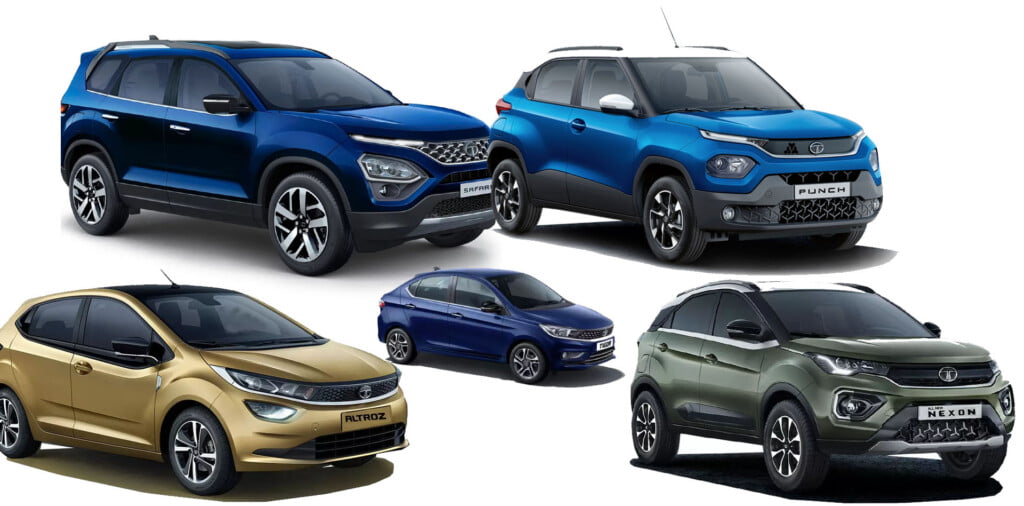 Also read: Mahindra XUV700 Buyers Baffled By The Arrival of Their SUV Before Delivery Date!
For example, the Tata Punch has a waiting period of up to 28 weeks for select variants. The Tata Punch Pure has a waiting period of 24 to 28 weeks. Its siblings (Punch Accomplished and Punch Advantage) will make you wait for up to 16 weeks and 20 weeks, respectively. Even the Tata Punch Creative has a waiting period of 08 to 09 weeks. Interestingly, the Tata Nexon EV also has an extremely long waiting period as well, reaching up to 36 weeks. Even if you choose Nexon Petrol or Nexon Diesel, you will have to wait for 16 to 20 weeks and 13 to 15 weeks, respectively.
Also read: Order Mahindra XUV700 Now, Get Delivery in Second-Half of 2023
For Tata Tiago and Tata Tigor, two of the most popular cars in the Indian market, new customers could have to wait for up to 12 weeks to take delivery. The electric variant (Tigor EV) also has a waiting period of 08 to 12 weeks currently. The wait time for Tata Harrier is quite high as well, going up to 7 weeks. While customers could have to wait for 6 to 8 weeks for the Tata Altroz Diesel, you will not get the delivery of a new Tata Safari for 05 to 07 Weeks. Currently, the demand is way higher than the current production capacity for almost all Tata models.
Also read: Mahindra XUV700's Delivery Algorithm ANALYZED
Model Waiting period
Tiago 10 to 12 Weeks
Tigor 10 to 12 Weeks
Altroz (D) 06 to 08 Weeks
Nexon (P) 16 to 20 Weeks
Nexon (D) 13 to 15 Weeks
Nexon EV 32 to 36 Weeks
Tigor EV 08 to 12 Weeks
Harrier 05 to 07 Weeks
Safari 05 to 07 Weeks
PunchPure 24 to 28 Weeks
Punch ACC 12 to 16 Weeks
Creative 08 to 09 Weeks
Punch ADV 16 to 20 Weeks
Cars need chips for almost everything (door locks, infotainment, brakes, driver-assist systems, etc). The semiconductor chip shortage started in March 2020. It has already cost the global auto industry about $210 billion in lost revenue in 2021. As the global semiconductor chip shortage continues, the waiting period for high-demand vehicles might increase further, especially in India. Even the dealerships aren't certain about the exact time period. On other hand, we will see a lot of new launches in the country as newly launched cars are attracting a lot of buyers.
Also read: 'Shame on Mahindra'- Booked XUV700 on 1st Day, Delivery in June '22
Join our official telegram channel for free latest updates and follow us on Google News here.