We come across some bizarre scenarios on the roads every day but this one in particular highlights the extent to which some people go in an event of road rage.
In a bizarre road rage incident, a Tata Harrier driver in Delhi hits an Uber cab with a baseball bat. The incident was reported from Delhi by an Uber customer who was in the car with her daughter when it happened. The images have been shared on Facebook. Some people take the law into their own hands and this is seen quite often on the roads. People have no fear of the consequences of their actions which propels them to undertake such extreme steps. Read the details of this outrageous act.
You may also like: 7 Confirmed Upgrades For Tata Harrier Facelift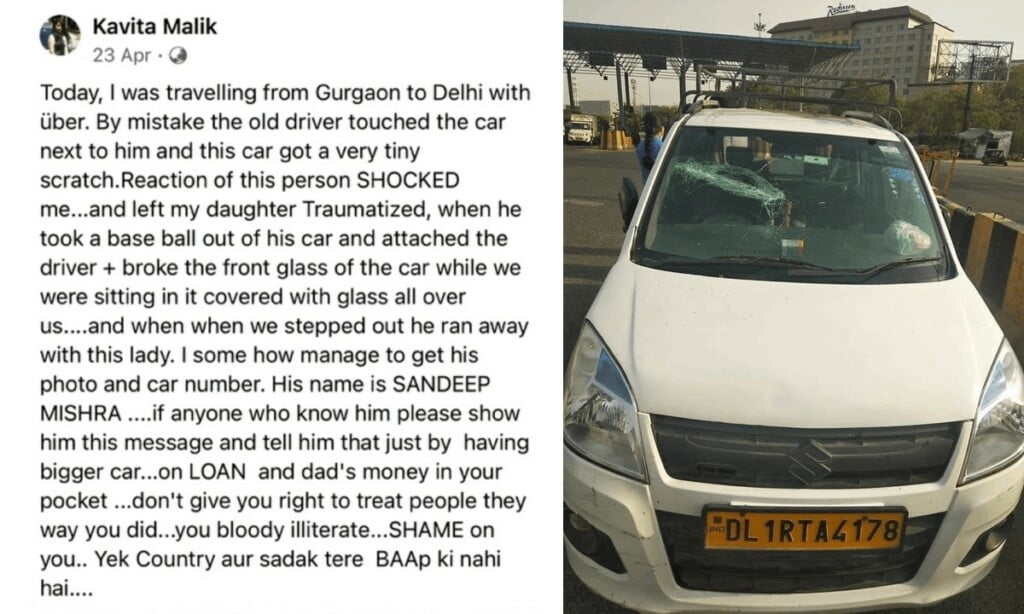 You may also like: First-Ever RE Bullet 350 vs Tata Harrier Tug of War
Tata Harrier Driver Hits Uber
According to the post shared by the Uber user (Kavita Malik), the Uber driver, unfortunately, scratched the car on the side of the road. In response, the driver of the Harrier took out a baseball bat and hit the cab breaking the windshield instantly. The Uber user was travelling from Gurgaon to Delhi with her daughter. They both were left traumatized by this turn of events. Such blatant display of unapologetic violence in public can't be allowed. After doing the damage, the Harrier driver, Sandeep Mishra, fled the scene. Not only did he break the glass, but he also attacked the driver.
You may also like: Mahindra Thar Mowing Down Pedestrian Shows What's Wrong with Our Drivers
According to Kavita, she and her daughter were covered in glass and were shocked to see this level of road rage. She mentions that the impact on his car was minimum which can also be confirmed by the images. Even if the impact had been more severe, one can't turn violent in such situations but have to follow standard protocol. It is high time people keep getting away with such ridiculous acts on roads, especially in big cities where the police are just around the corner.
You may also like: Car Driver Harassing Lion in Gujarat Shows What's Wrong With The Society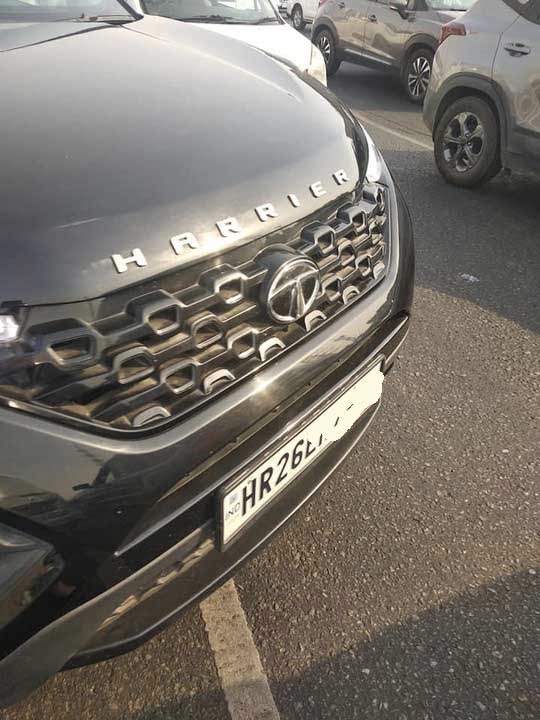 We hope that such people must be brought to justice and punished accordingly. Such acts must be reported and condoned. It is crucial in making our roads safer for people. Even if an unfortunate incident occurs, the concerned authorities must be intimated and the correct course of action must be followed. If you see something like this on the road, make sure to report it to the police.
Join our official telegram channel for free latest updates and follow us on Google News here.