Reckless driving is something that we, unfortunately, witness everyday. This video clip of a Mahindra Thar in Delhi is yet another example
A Mahindra Thar was involved in a harrowing incident where it mowed down a pedestrian on the streets on Janpath. Now, we all see such careless drivers on the roads almost everyday. Such drivers compromise the road safety not just for the other drivers, but also for the people walking along. This unfortunate video clip shows a pedestrian bearing the brunt of stupid driving.
You may also like: Mahindra Thar Superhero-Themed NFTs Launched
You may also like: Here's India's Best Old Mahindra Thar to New Model Conversion
By the looks of it, the Mahindra Thar driver seems to have lost control and it is seen inclining towards the side of the road. There are people on the footpath, as well as normal traffic on the road. A person is seen crossing the road, which was later confirmed to be a mason. As he was about to reach the other side of the road, this Mahindra Thar caught him and mowed him over. The visuals clearly highlight the impact and the person going down instantly.
The bystanders are shocked to see this and the Thar sped away not waiting to ask for the well-being of the injured. According to the official reports, the person was declared dead as soon as he was brought to the nearest hospital. This is a classic case of what could happen due to rash driving despite it not being your fault. That is precisely the reason why over-speeding is a menace. When a driver loses control due to over-speeding or any other reason, there are others who stand to bear the consequences.
You may also like: Test Drive Mahindra Thar Topples Over In High-Speed Crash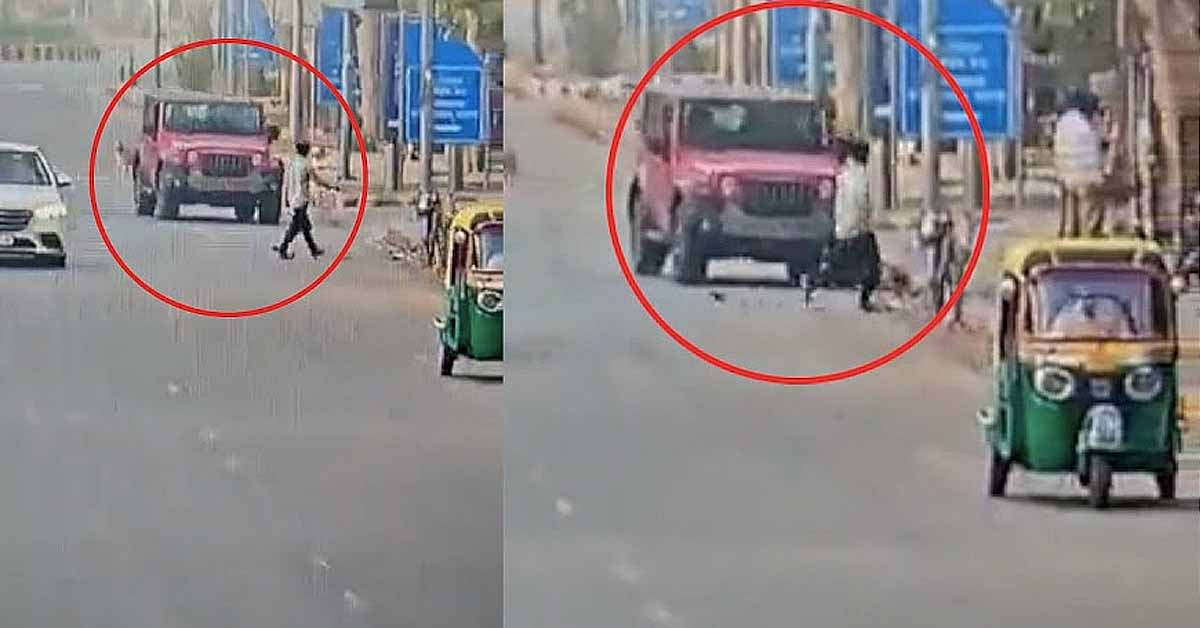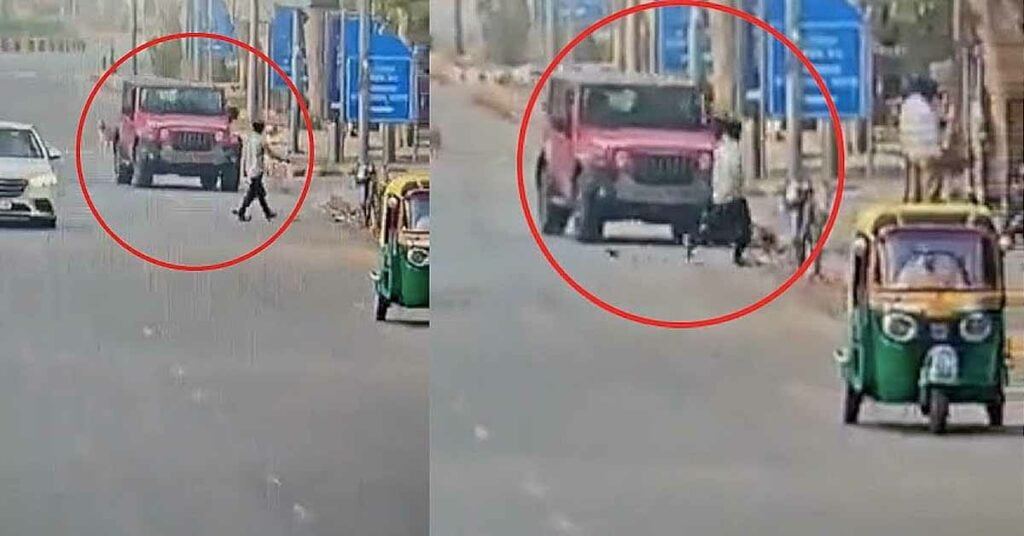 You may also like: This Mahindra Thar Video Shows Dark Side of Unorganised Car Mods Industry
The reports confirm that the Thar driver has not yet been arrested but the police have filed the case under various sections including rash driving and causing death due to negligence. The pursuit to catch the criminal is underway. We could only hope that the guilty party is arrested as soon as possible and he/she faces the appropriate punishment for this ignorant act.
Join us for FREE NEWS Updates on our Whatsapp Community or our official telegram channel.