In spite of being a front-wheel drive SUV, the Tata Harrier has tricks like a terrain response system and of course, the Land Rover DNA, which makes it more capable than any of its competitors off the road.
While SUVs have taken the Indian market with a storm, it turns out that most of these SUVs are not truly SUVs in terms of their capability of handling the rough stuff. You see, SUVs were originally meant to be rugged and capable off the tarmac and do all sorts of things that normal cars were too normal to do. While most of these modern day SUVs do look like one, they are mostly meant for the urban environment and are barely any good off-road. But there seems to be one SUV that really stands apart, and that's the Tata Harrier.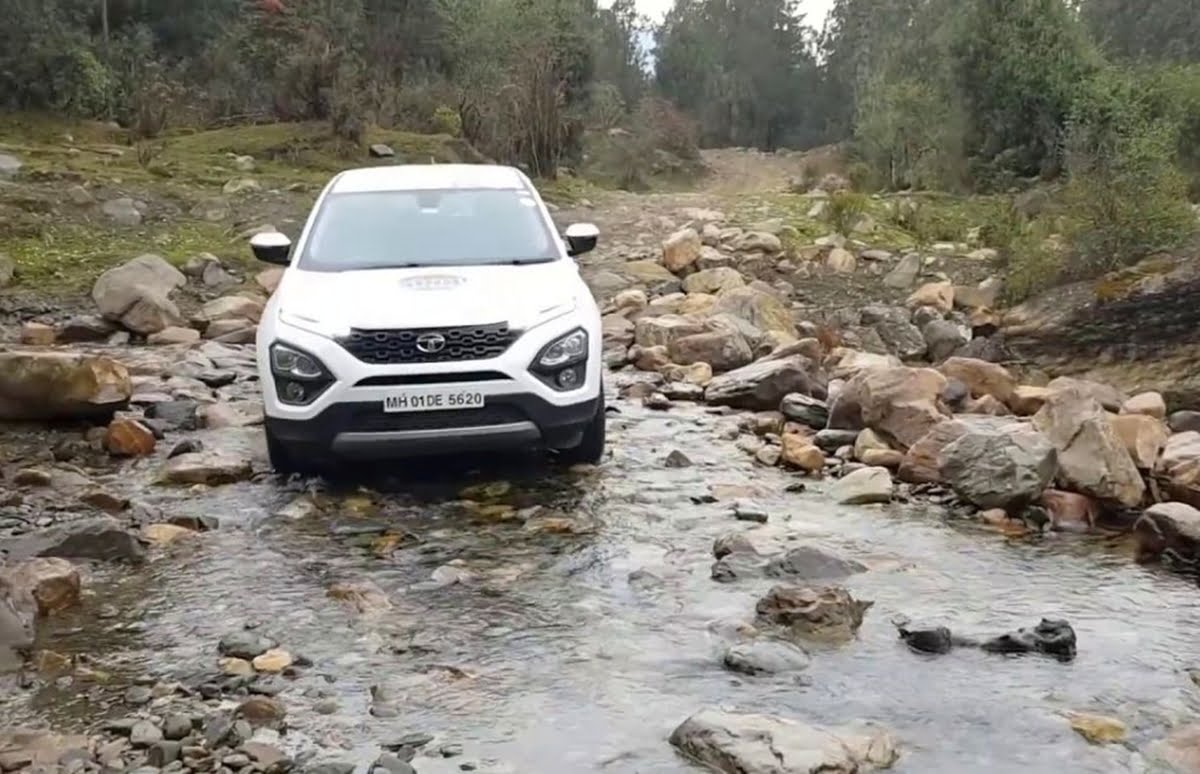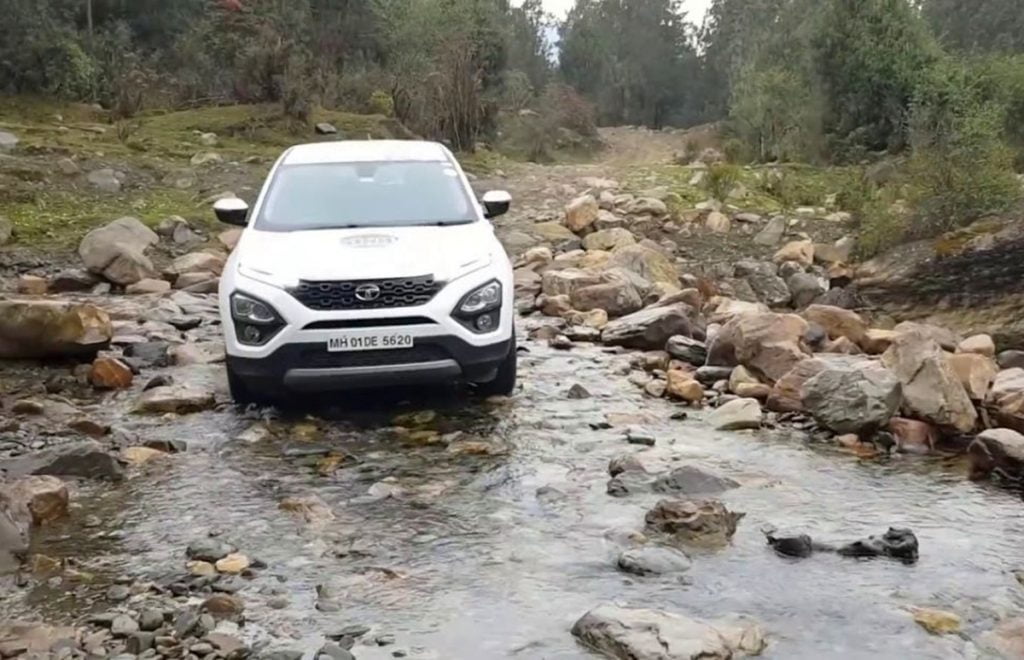 What really gives SUVs the edge in tricky situations or off-road scenerios are their four-wheel drive systems. With power being sent to all four wheels, these SUVs can pull themselves and its occupants out of really tricky places if the situation demands. The irony is that all compact and mid-size SUVs sold in the Indian market are two-wheel drive, front-wheel drive to be precise. All of them! With a decent ground clearance, most of these SUVs are just good for some trails and nothing anymore serious.
But here we have a video of a Tata Harrier sailing through a rocky stream with no drama at all. It's not the easiest of off-road conditions as there are pretty big rocks on the river bed and also, there's water continuously running over it, so it could be slippery as well. But the Harrier breaks absolutely no sweat and easily makes it through the obstacle. It does not even lose traction at any place even once. And that's despite it being a 2WD SUV, just like every other SUV in its segment. Does the Harrier have any trick up its sleeve?
Also Read : This Rendering Shows What the Jeep Sub-Compact SUV Could Look Like!
Well, firstly its the generous amount of ground clearance that gets the Harrier completely through the obstacle without bottoming out on any of the rocks. Secondly, the Tata Harrier is the only SUV in the segment that gets multiple terrain drive modes. It has Normal, Wet and Rough Road modes and the system essentially fiddles with the traction control and throttle response to optimize traction over the given driving circumstances. Lastly, the Tata Harrier is built on the Omega platform which is a modified version of the D8 platform that underpins the Land Rover Discovery Sport.
Also Read : Ford Ecosport – the Original Sub Compact SUV – Completes 7 Years in India!
Well, with their association with JLR, Tata Motors has indeed managed to throw in some Land Rover DNA in the Harrier and it really shows. Among all its competitors in the Seltos, Creta and Hector, it is probably the Harrier that will go the last extra mile when the going gets tough. Moreover, no other SUV in the segment has the Land Rover DNA either. The others are mostly sophisticated urban SUVs but it is the Harrier that really justifies its form. We imagine what it could have done if Tata really equipped it with a 4WD system. So now you know what to chose from among the mid-size SUVs if you like getting your 'SUV' dirty over the rough stuff.
Join us for FREE NEWS Updates on our Whatsapp Community or our official telegram channel.