Time and again, Tata Harrier has proven to be a really well built car that offers a high crash worthiness in some of the most dangerous crashes
Regulars here would know that we've been posting about Tata vehicles that have shown a strong build quality in an accident. The high safety provided by this vehicle have kept the passengers safe in some really big accidents. We have a similar case today but what sets this apart from others that this time around, the dashcam footage gives a driver's POV of a scary accident involving a Tata Harrier and a truck on a mountain road.
You May Also Like- Tata Punch Struggling on Snow Highlights Limitations of FWD Crossovers
An image of the vehicle seen later in the video shows the front right fender of the Harrier totally destroyed in this contact. Even the front right door has been damaged in this accident but it looks like the axle is in working condition. From the looks of it, there wasn't much room for the SUV to save itself from the hit as the mountain road it was driving on was pretty narrow. Moreover, as all of it happened very quickly the driver simply couldn't react and try and steer the vehicle out of the collision course. Clearly, it's the fault of the truck driver here and all we can do here is to urge our readers to drive very carefully on mountain roads.
You May Also Like: Tata Safari Gold Edition Looks Newer Than New After Ceramic Treatment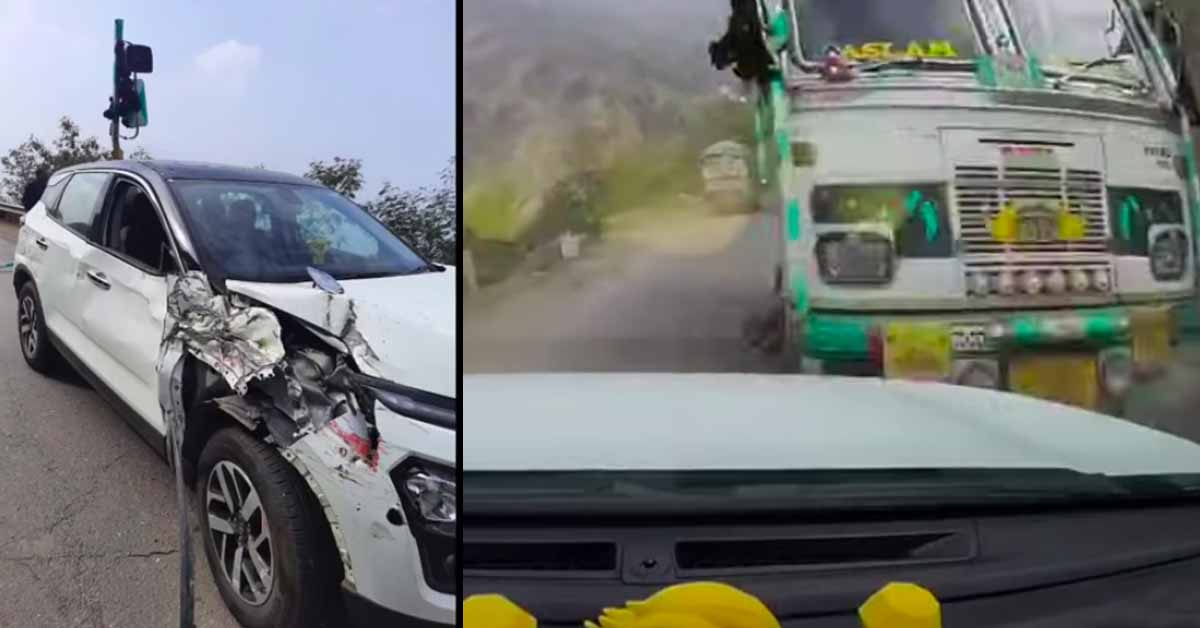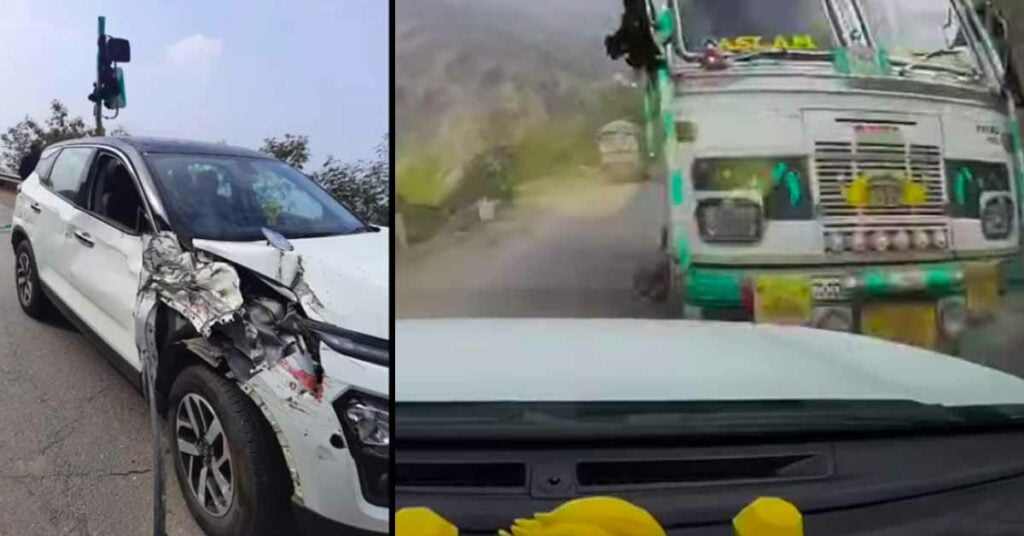 Tata Harrier NCAP Rating
Unlike its more affordable siblings like the Tata Nexon and the Altroz, the Harrier has not been tested by the Global NCAP. However, in typical Tata fashion, it boasts of a strong build that has helped it earn an image of a sturdy vehicle. Like the Harrier, even the Safari has not been tested by the global testing body but both the SUVs have time and again showed the high safety they offer in an event of an accident. The two models even offer features like 6 airbags on the top variants. However, none of the airbags of the Harrier you see here deployed as it wasn't a front or a T-bone collision. Essentially, the truck brushed past the SUV and it wasn't enough to trigger any of the airbag sensors. Also, all the occupants of the SUV are known to be completely safe.
Join us for FREE NEWS Updates on our Whatsapp Community or our official telegram channel.