In the world of automobile maintenance, modern techniques have made life easy with innovative solutions for daily use. This is one such trick that you would find useful.
This Tata Nexon owner has come up with an innovative and simple solution to ensure the fast speed of power windows on the vehicle. Mostly, the older vehicles suffer from this issue of windows being slowed down in operation over the years. However, there are scenarios where it could happen even sooner. Let us check out this tip from the Nexon owner that could be performed by anyone without any personal help.
You may also like: Next-Gen Tata Nexon Looks Suave in Latest Illustrations
You may also like: Thick Sheetmetal of Tata Nexon Saves Driver from Gunshot!
Tata Nexon Owner Gives Tips For Slow Windows
The video has been uploaded on YouTube. The Nexon owner brings up an interesting fact that the major reason for slowing down of power windows is not the efficiency of the motor, but the accumulation of dust inside the windows panes. Most people have to park their cars outside in the dust and pollution due to lack of covered parking. This is true for almost everyone irrespective of where one lives in India. Hence, a lot of dust gets accumulated overtime at various places like window panes, door hinges, ORVMs, boot doors, door handles, etc. After a long time, it slows down the motion of power windows.
Solution
As a solution, the Nexon owner suggests using a Silicon spray to all these affected areas. He demonstrates how to spray the silicon inside the window panes, on the boot door mechanism, on the side door hinges, on the ORVMs, etc. It forms a hydrophobic layer and is dust resistant. It prevents the dust to get gathered at any of these parts. This is a great solution that you could do on your own. You don't need to take your car to the workshop for this which is a great positive.
You may also like: How To Prevent Fogging of Windshields in Cars During Winters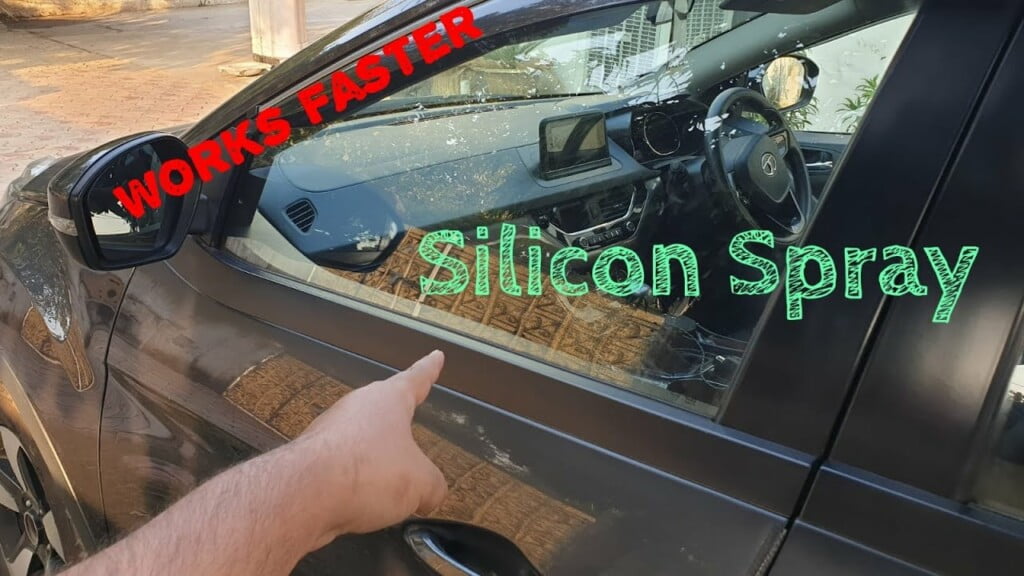 There are plenty of modern solutions for such issues today. If one does a bit of research, he/she can discover many such DYI tricks for minute maintenance activities for your vehicle. For more such maintenance tips, follow Car Blog India where we write articles on such solutions to make your lives a bit easier.
Join us for FREE NEWS Updates on our Whatsapp Community or our official telegram channel.