Check out this accident involving Tata Hexa that experienced a tyre burst and then rolled over a couple of times, still saving the life of the passenger.
Among all Tata cars, only Nexon, Altroz and Tigor have gone through the NCAP crash tests. Their earlier cars include Hexa have still not received their stars. However, talking about Tata Hexa, it is known as one of the strongest cars in India. Here is an example of it and the reason for why we think it is one of the strongest cars built.
This Tata Hexa was travelling at high speed when suddenly it faced a tyre burst. Since the speed was high, the driver lost control of his car and it rolled over 5-6 times. The speed was so high that the car went off-the-road before finally stopping on its wheels. In all this, the car also erected and damaged 5 polls.
Also Read: Check Out This Review Of Tata Hexa Running More Than 1 Lakh Kms!
One person was travelling inside the car and he came out safe. The build quality of Hexa is seen very strong over here as it managed to brave through this heavy impact and still the pillars remain intact. All the pillars are in shape and even the roof is not that badly damaged. Dents can be seen on the side fenders and doors.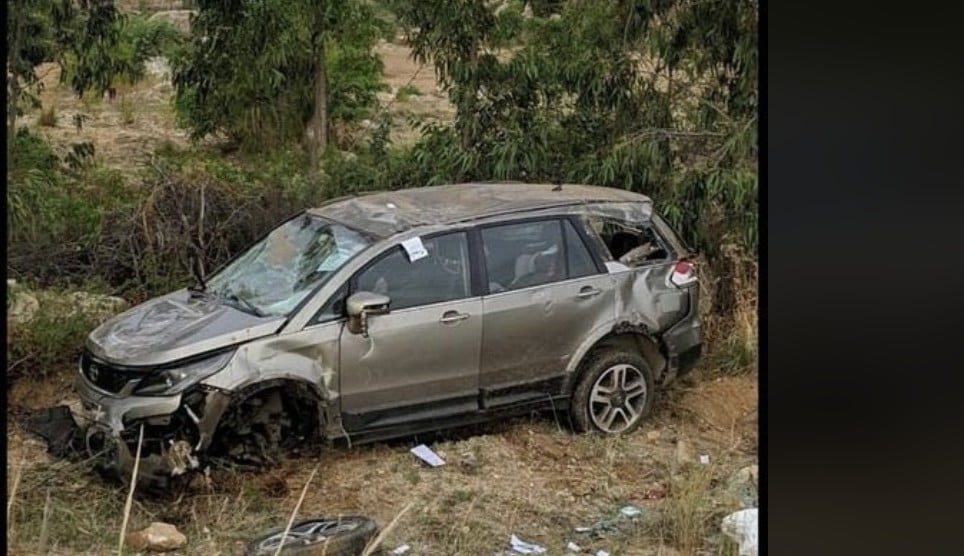 The chassis has been twisted and due to the tyre burst, one wheel has completely come off. Further, the front portion has not received that damage and just the bumper has come out. One thing is certain that the car can be repaired and repaired back to its original condition. Definitely, the repair bill will be in Lakhs or so.
One thing that is unknown is whether the airbags have been deployed or not. Tata Hexa gets six airbags and this looks like the top-end variant. The MPV has been discontinued currently due to the BS6 emission norms but will soon be launched again with a compliant engine and some feature upgrades.
Join our official telegram channel for free latest updates and follow us on Google News here.