Tata is definitely working on an a new project that has been spotted on the roads of Pune yet again. Two months back, in November 2011 the test mule was first spotted and recently the Tata Indica based mysterious project has been caught being tested once again.
What is so interesting and mysterious about the new car is its rear end which is expected to be very different. From the front it resembles the Indica but looking at the rear, the car tells a different story.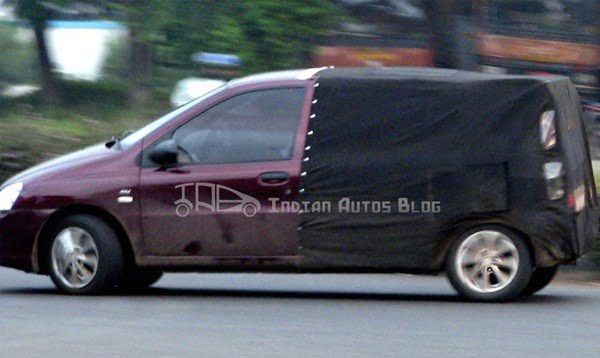 image – Tata Indica XL Test Mule
The vehicle is being called as Tata Indica XL and is expected to be launched in the market during the second half of 2012. Some even say that the car is a MPV based on Tata Indica but we believe the car to be a new Tata Indigo e-CS model or an elongated hatchback sporting a look that we have never seen before on any of the Tata products.
There are a lot of questions and doubts regarding the design of the car which will only be answered once the car is caught without the camouflage. While under the hood we expect the frugal CR2 engine to do the duty, Tata will also be able to impress its customers with the amount of space the new Indica based product will offer.
image credits – IAB
Also read: