Just after showcasing its new generation of hatch and compact sedan, the Tata Bolt and Tata Zest before the start of the Auto Expo 2014, Tata has revealed two new variants of the Tata Nano small car. These two variants are Tata Nano Twist Active concept or Tata Nano with an open-able boot and the other one is Tata Nano F-Tronic or Tata Nano with an Automatic transmission (AMT like Maruti celerio). These two cars showcase Tata's vision for Nano in the coming years. There is no mention of price or launch date of these two variants, but going by Tata's track record, we may see either one or both of these variants as production models by 2015-16. Lets have a detailed look at the Tata Nano automatic and openable boot variants.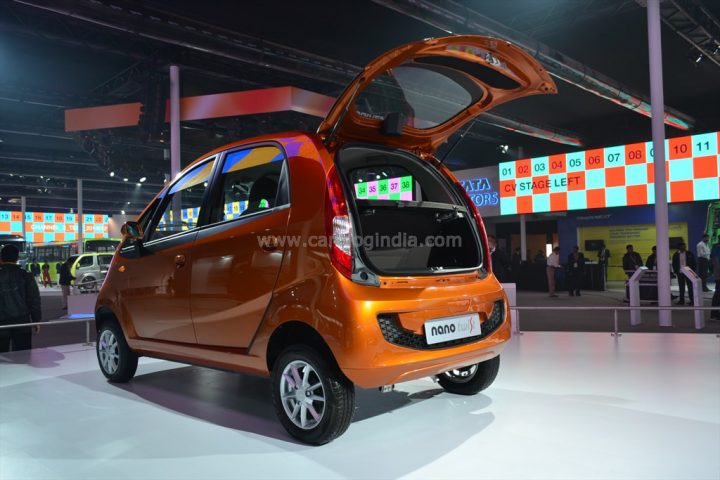 Tata Nano Twist Active concept or Tata Nano with an open-able boot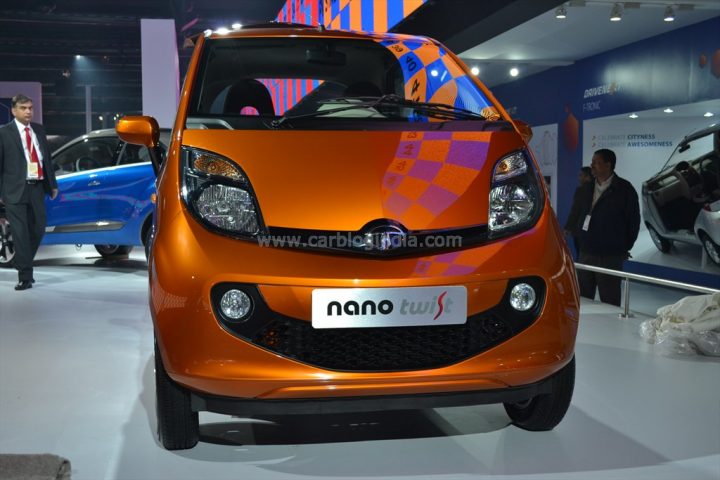 Giving you a closer look of these two cars, there are redesigned front and rear on the car with new front bumper with fog lamps. a smiley shaped front grille and high quality paint job. There are body coloured outside rear view mirrors.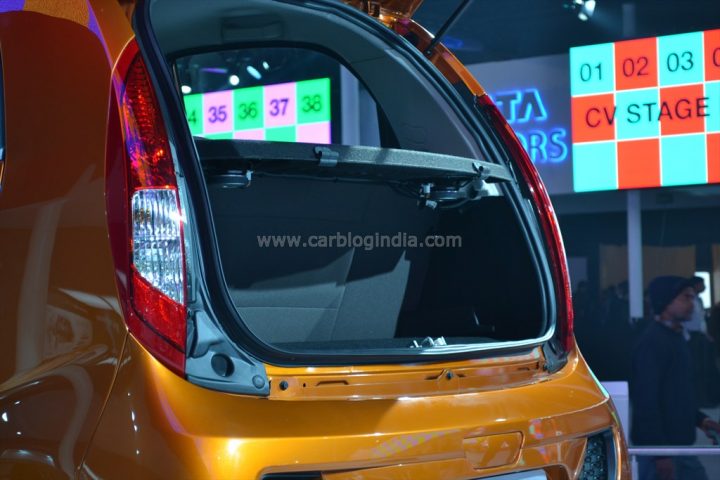 The most important change here is an openable boot which gives some really useful and functional boot space and makes it look more like a conventional car. The car which was showcased also had a parcel tray and a music system with two speakers mounted on the parcel tray.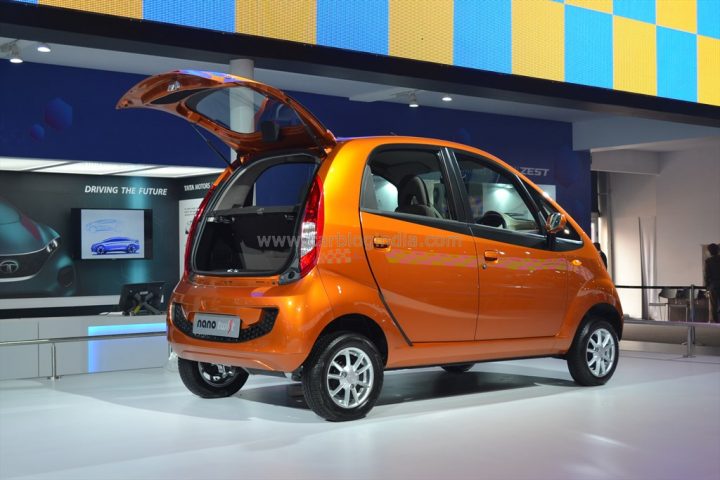 The side profile is same as the ongoing Nano twist and does not look any different, but the allow wheels look smart on the Nano Twist Active. The rear bumper and grille has also been reworked to make it look attractive.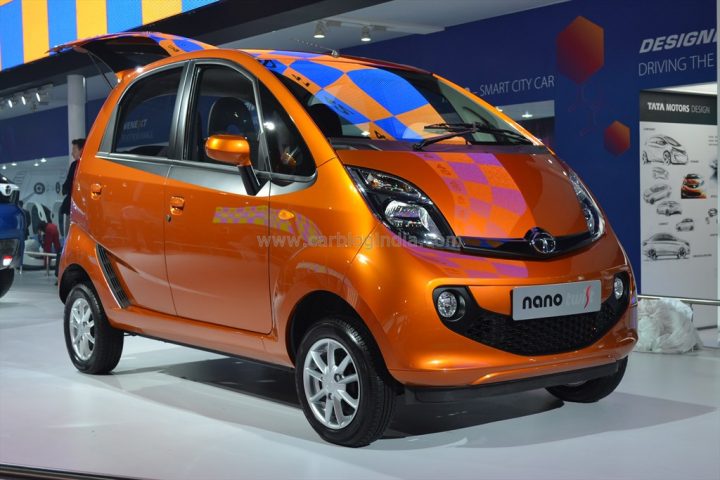 In summary Nano twist with a boot is an enhanced version of Nano twist with many visual as well as functional upgrades. Now what remains to be seen is that when it makes its way to production and how much of the new features it retains in the production model.
Tata Nano F-Tronic or Tata Nano with an AMT Automatic transmission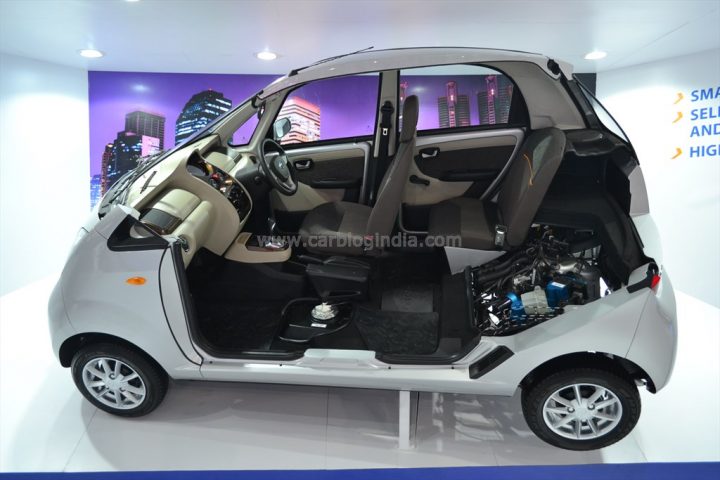 Tata Nano Automatic or Tata Nano F-Tronic is the same nano equipped with an Automated Manual Transmission or AMT system.
[box type="info" ]Also read- What is AMT or Automated Manual Transmission?[/box]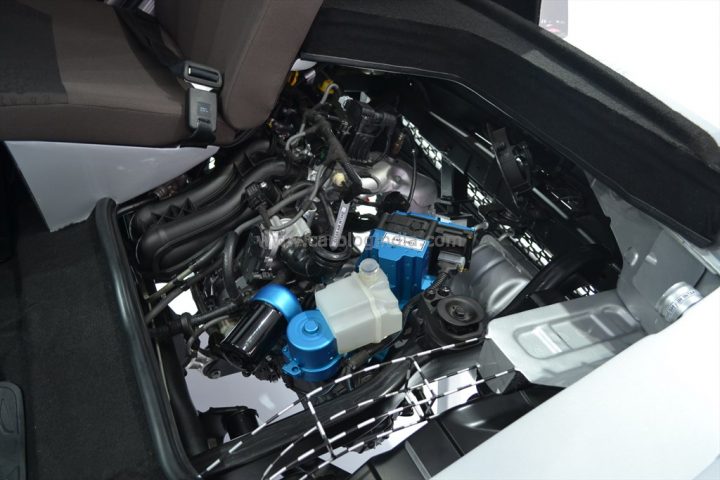 AMT is a relatively affordable technology compared to the conventional automatics, hence they make more sense for small cars. Also with AMT, the fuel economy does not suffer, so it makes it an even more compelling option for small cars where fuel economy can be a deal breaker.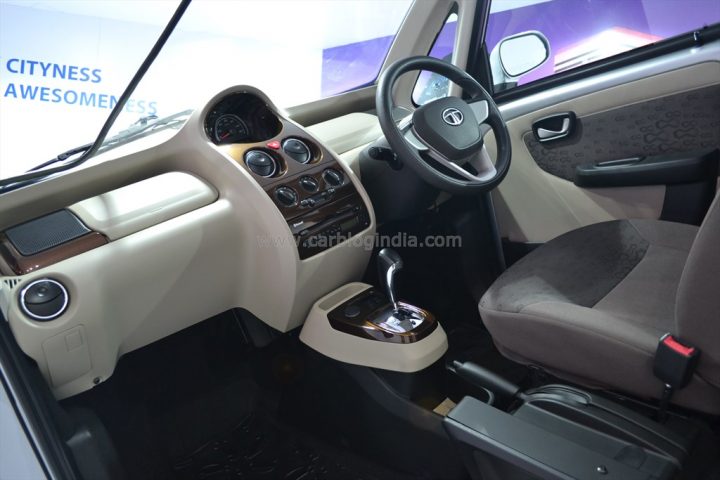 Giving you a closer look of the car's interiors, it has been finished in a nicely wood accentuated interiors, dual tone finishing and AMT gear knob which also showcases manual override mode and sports mode with an S button which can be used to delay the gear shifts for enthusiastic driving.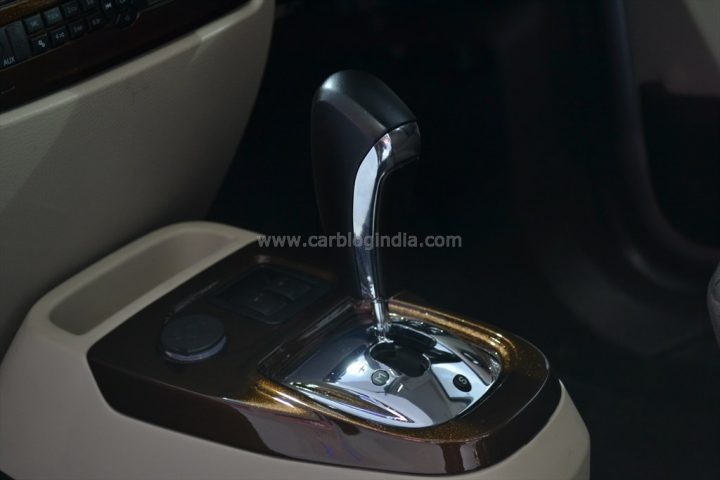 Going by the price difference between the Maruti Celerio AMT Automatic and Manual models, we expect that Nano AMT automatic can also be launched in India with a price premium of around Rs. 40,000 to Rs. 50,000 over the manual transmission version of the Nano.
Do check out rest of our Auto Expo 2014 coverage. To get latest updates on Tata Nano AMT from us, please sign up for our free email newsletter.