Tata Motors showcased Tata Nano CNG-Petrol Dual Fuel concept car at the Auto Expo 2012 in New Delhi India. The Tata Nano CNG will be launched in India by March 2013 in India as per some trusted sources. The car can run on either CNG or Petrol at a time. It can go places where CNG is not available using petrol fuel. The Tata Nano CNG is powered by the B-Fuel 624 CC MPFY Engine with 4 speed manual transmission. This concept car is very similar to the existing Tata Nano 2012 Petrol and has same dimensions. It is a rear wheel drive car which means that the engine axle is connected to the rear wheels.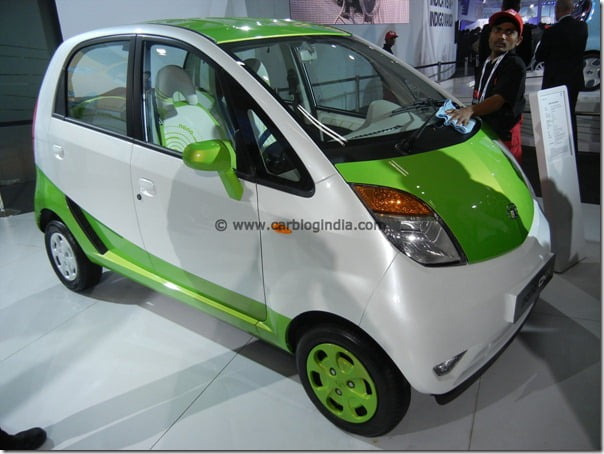 image – Tata Nano CNG At Auto Expo 2012 New Delhi India
It looks alike the Tata Nano 2012 except that it has some mesh like structure towards the top of the rear bumper. To exhibit the eco-friendly nature of this car, Tata painted it white and green and put the same colour theme on the interiors of Nano CNG.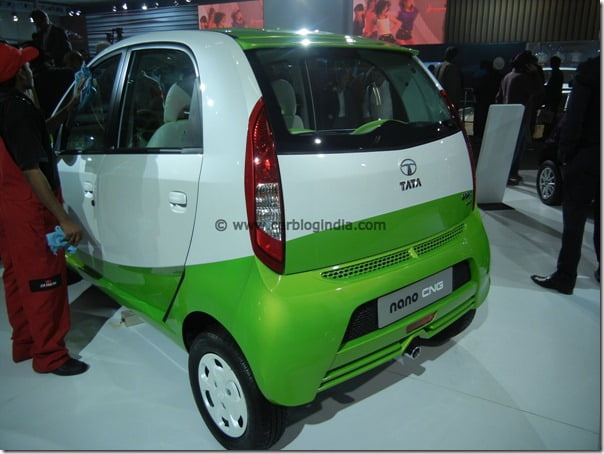 The interiors, seats, dashboard etc. are all dual tone in white green colour which makes it look very attractive. The dimensions of Tata Nano CNG are 3099 mm x 1496 mm x 1613 mm and the kerb weight is 710 Kg which is considerably higher than the new Nano 2012 Petrol which weighs between 600 to 635 Kg. The additional weight is because of the CNG kit, cylinder and other equipment needed in a CNG car.
Nano CNG has a 15 litre petrol tank and a 35 Kg CNG Cylinder. As per the ARAI tests, the Nano delivers 25.4 KMPL on petrol fuel. The Nano CNG has a sequential injection system calibrated EMS for smart switching between CNG and Petrol.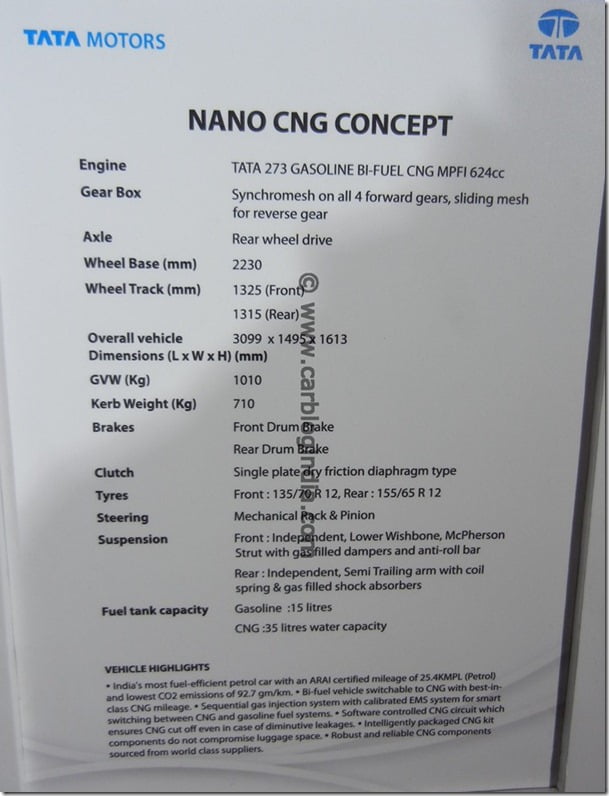 image – Tata Nano CNG Specs Sheet.
check out more-