The sales for the Tata Nano dropped massively in June 2018 where it sold just 3 units in comparison to 167 over the same period last year. Tata Motors has stopped investing in the product due to its low demand.
India's very own 'Lakhtakia Car', the Tata Nano might soon face the axe as the sales for this entry-level hatchback from Tata Motors has seen a considerable drop. For the month of June 2018, the homegrown automaker sold just 3 units of the Nano in India. During the same month last year, this number stood at 167 units. The drop in demand has lead to the company manufacturing fewer units of this hatchback. In June 2017, the automaker manufactured 275 units. For June 2018, this number stood at just 1 unit. Furthermore, there were no exports for the Nano for the aforementioned period. This could mean that the Nanao might be nearing its end of lifecycle soon.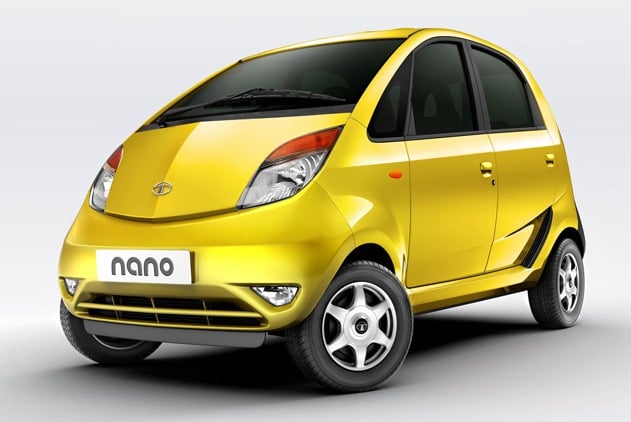 Tata Motors has released no official word about the discontinuation of the Nano so far. The decision regarding the future of this hatchback is still pending. The Nano made its debut in India during the 2008 Auto Expo. It was one of the most anticipated vehicles by Tata Motors. Originally, it was to retail at just INR 1 lakh, hence giving it the 'Lakhtakiya car' nickname. However, due to high production costs, it was later launched at a slightly expensive price tag. Despite this, few of the initial models were sold at a price of INR 1 lakh.
Also Read: Tata Nexon AMT Price In India, Mileage, Features, Specs- Complete Details
There have been several updated given to the Nano since that time. In 2015, the automaker launched the Nano GenX which was a slightly better looking and better-equipped version of the car. It came at a starting price of INR 1.99 lakh. At the moment, the prices for the Tata Nano start at INR 2.36 lakh and go up to INR 3.34 lakh.
Also Read: Tata H5X SUV – Expected Price, Launch Date, Features And Specs
The future of the Nano still hangs in uncertainty. Either Tata Motors have to discontinue this hatchback or come up with a new version as starting 2019 new crash test norms will come into effect. And in its current specifications, the Nano is for sure will not be able to meet them.
Join our official telegram channel for free latest updates and follow us on Google News here.