Tata Motors is working full swing on a Left Hand Drive Model of Tata Nano 2012. A Left Hand Drive car is one on which the driver sear is on the left hand side of the car unlike we have on the right and these cars are used in counties where people drive on the right hand side of the road, unlike we drive on the left side. For such countries in Africa, South America and South-East Asia, Tata Motors will export these LHD models. A per a media report, the exports will start as in the present financial year 2012-13 from India to these markets. As of now, Tata Nano is sold only in a few Asian countries including India, Sri Lanka and Nepal. The Nano is soon to reach Bangladesh and Indonesia too as per the ongoing developments.
Adding more export markets will not only help Tata Motors make more revenues and increase its reach, but also it will help utilize the unused capacity at Snanad plant in Gujarat which is much higher than the present demand for Tata Nano 2012 small car. However, the domestic sales of Tata Nano are also improving gradually and as per the recent sales report from Tata Motors, Tata Motors sold highest ever number of Tata Nano cars in March 2012 in India.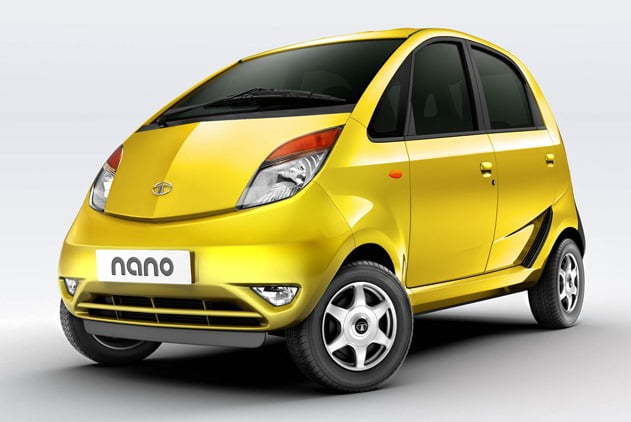 image – Tata Nano Small Car India
Mr Prakash M Telang, Managing Director of Tata Motors said:
"The countries which are similar to India offer good potential for the Nano to grow. We are now pursuing Bangladesh – there are some import restrictions, so we're trying to work around that. Then we will look at several other regions beyond the subcontinent. In Africa, many markets are left-hand drive, so we're developing that now. South America is also mostly left-hand drive. We're also looking at ASEAN very closely."
Tata Motors is also working on Tata Nano Diesel which is expected to debut in India by November 2012 along with a more powerful 800 CC Tata Nano to be priced higher and fill in the placement gap between the Tata Nano and Tata Indica cars in Tata Motor's India passenger car portfolio. Tata also showcased a Tata Nano CNG concept at the Auto Expo 2012 which may also make it to production if the prices of Petrol keep soaring like they did in past 2 years.
via – Business Line
Join us for FREE NEWS Updates on our Whatsapp Community or our official telegram channel.