We see so many incredible accidents on our roads on a daily basis and this is one such case.
Here is a Tata Nexon that goes through a brick wall. Nexon is the first 5-star rated Indian SUV. That is what made it so popular that it, now, consistently features on the list of the top-selling SUVs in the country every month. People get attracted to it because of various reasons including bold styling, upright stance, latest features, multiple powertrains and safety rating. In fact, it has performed quite well in unfortunate scenarios saving the lives of its occupants on many occasions. Let us take a look at the details of this latest incident.
You may also like: Honda Elevate vs Tata Nexon Comparison
Tata Nexon Goes Through Brick Wall
These images have been doing rounds on the internet. We are not sure about the source of these. In any case, the visuals are clear. The compact SUV has gone through a brick wall and landed on the other side. Granted, it doesn't look like a proper plastered wall but a temporary arrangement where the bricks are just placed on top of each other. Interestingly, there is hardly any damage to the front section of the SUV. The bumper is seen getting loose from one side but the other elements seem to have absorbed the impact rather well.
You may also like: Buy Tata Nexon Now or Wait for Facelift?
While the details of this crash are scarce, we reckon that this is a classic case of an amateur driver. The location is quite isolated where people generally try their hand at learning how to drive cars. We have seen cases in the past where learners get confused and press the accelerator pedal in place of the brake. That is when things like this occur. That also explains why there is no heavy damage on the Nexon. In such scenarios, the speeds are generally low.
You may also like: Tata Nexon Facelift's CURVV-Inspired Interior Seen In A New Video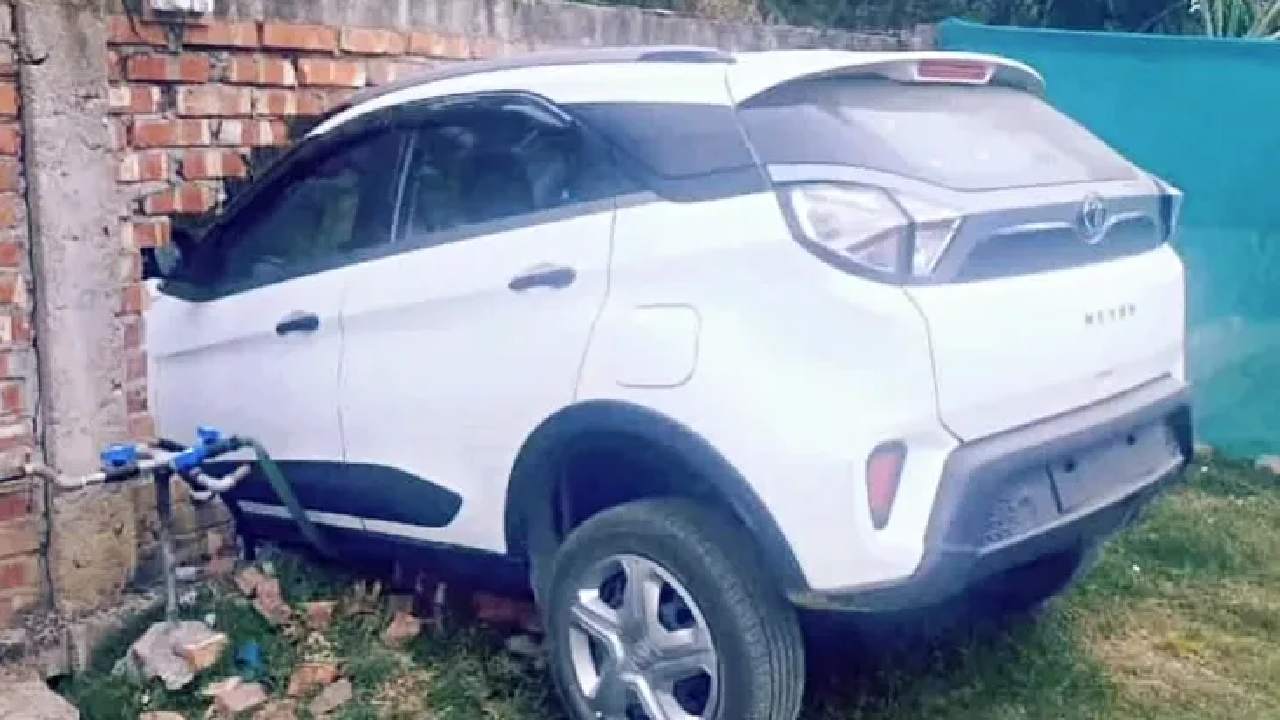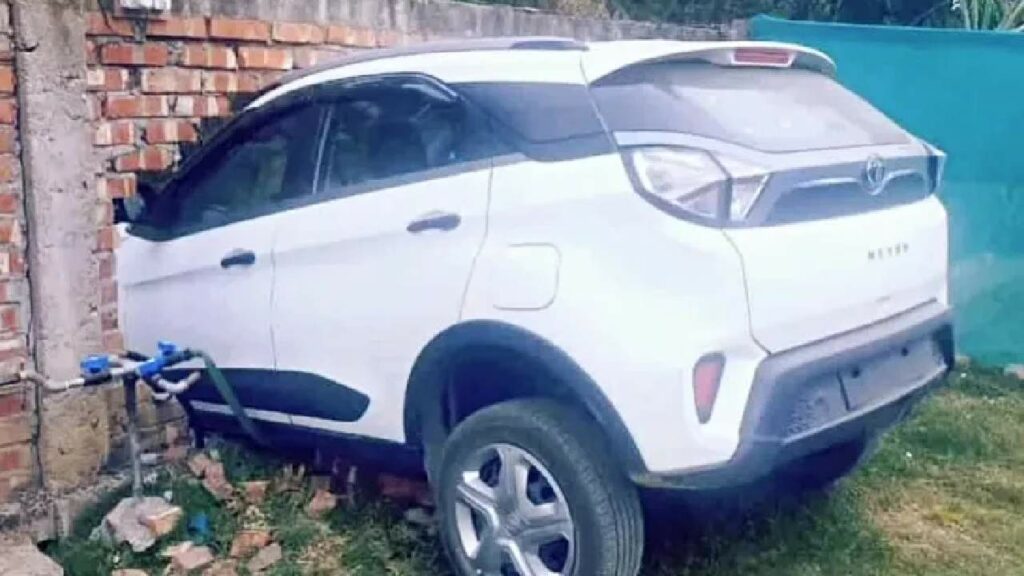 You may also like: 2023 Tata Nexon Facelift Launch Date Leaked?
What We Think
Even though we don't know the specifics of this case, we would like to advise our readers to always exercise caution and follow traffic rules. We lose thousands of lives on roads each year. The most common reason is overspeeding and flouting traffic rules. Also, people are getting more conscious about buying cars with higher safety ratings. Sometimes, that is all the difference between surviving a horrific car crash and not. Hence, we urge our readers to adhere to the traffic regulations and encourage everyone around you to do the same.
Join us for FREE NEWS Updates on our Whatsapp Community or our official telegram channel.