Here is another example of the strong build quality of Tata Nexon in a recent accident with the Toyota Fortuner. Passengers in both cars are safe.
Till now, we have seen a lot of examples proving the build quality of Tata Nexon and how safe it is. It was the first compact SUV to receive a 5-star safety rating and still remains one of the safest cars in India, till date.
Here is another example which shows a crash between Tata Nexon and Ford Endeavour. Very scarce details are known but look like Nexon crashed into the Endeavour, from the side. Both the SUVs have taken a major impact from this accident.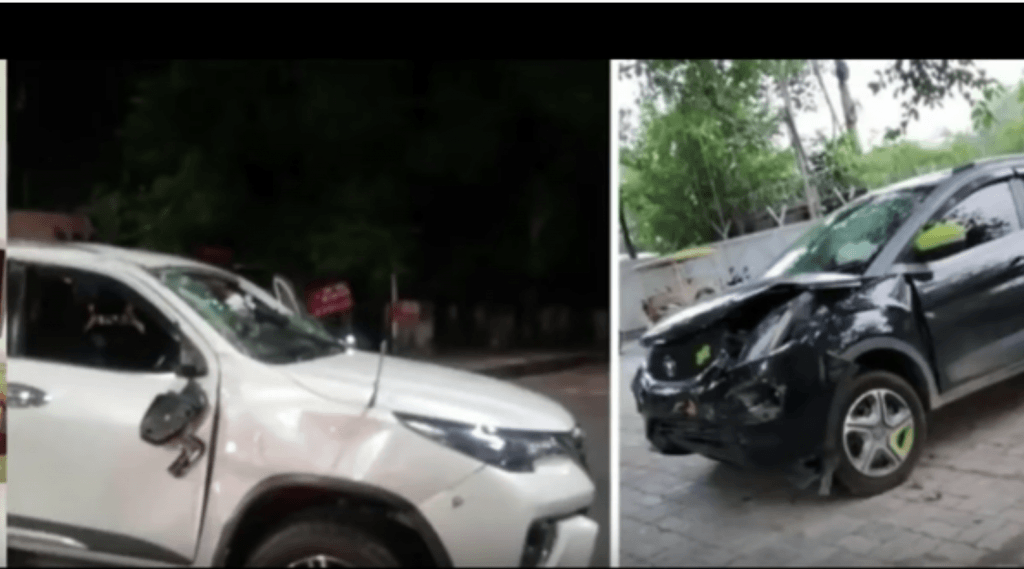 The speed of both the cars is unknown but the impact was so high that Fortuner rolled over four times till it came to a halt. Passengers of both these SUVs are safe and escaped with minor injuries. While both of them seem to be sturdy, Nexon clearly emerges as a winner.
Also Read: Tata Altroz First Accident Pictures- What Does It Tell Us About This Car's Safety?
The involved Nexon is the Kraz Edition, which gets dual-airbags, ABS with EBD and rear parking sensors. Fortuner, on the other hand, gets more airbags and more safety features too. The primary reason for the rollover of Fortuner is its high centre of gravity and a tall-boy shape.
However, this accident proved very costly for the Fortuner owner. His repair bill came up to a whopping Rs 11 Lakh. Fortuner also has set many examples of its build quality over the years. It still remains one of the most popular 20 Lakhs plus SUV since its launch over a decade ago. Fortuner is a very reliable, long-lasting and low maintenance SUV.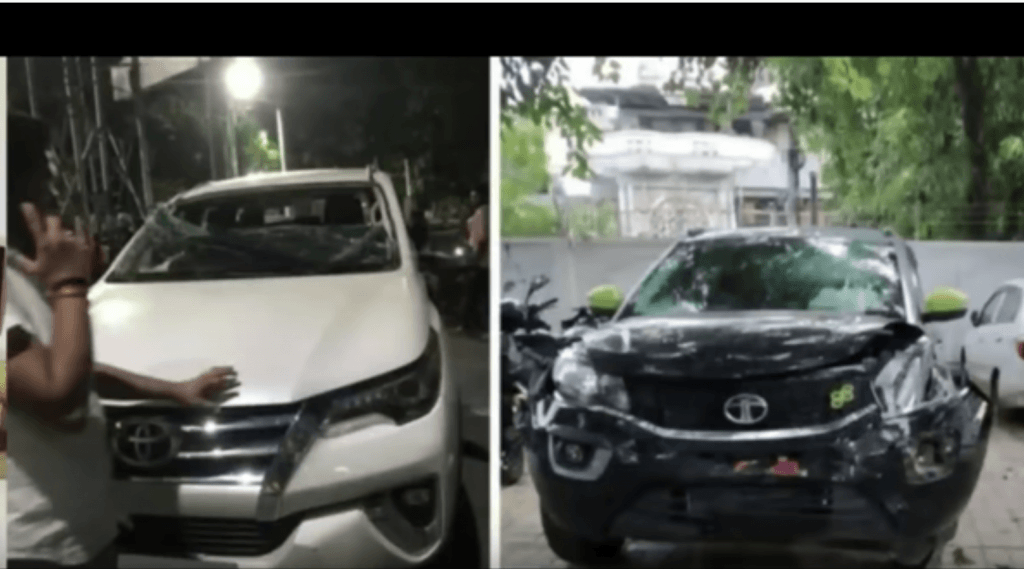 Also, the involved Nexon is the pre-facelift model. The BS6 compliant version comes with more features such as electronic stability control, roll-over mitigation, Brake Assist, Electronic Traction Control and Hill Hold Control. It still continues with dual front airbags as standard.
Also Read: Mahindra XUV300 Scores 5 Stars Safety Rating In Global NCAP Crash Test
Currently, the safest car in India is the Mahindra XUV300, followed by Tata Altroz and then Nexon. All of them have 5-star safety rating, but Altroz and XUV300 score better than Nexon in rear-seat occupant safety. Other notable safe cars include Mahindra Marazzo, Volkswagen Polo and Tata Tiago.