Thanks to a subsidy announcement, Tata Nexon EV now costs only a bit more than the diesel variant in the state of Haryana
Many state governments around the country are now coming up with new policies to promote quicker adoption of electric vehicles in the country. The latest to join the fray is the Haryana government. It has approved a new policy to incentivize the purchase of electric and electric-hybrid vehicles in the state. As per this policy, buyers of any electric car priced below Rs 70 lakh will be eligible for a 15% subsidy. Meanwhile, buyers of a hybrid vehicle are eligible for a subsidy of up to Rs 3 lakh. What this means is that one can buy an electric-powered Nexon for the same price as a diesel version of the same trim.
You may even like: Tata Tiago Rams Into Truck at 100 km/h, Leaves Bystanders Shocked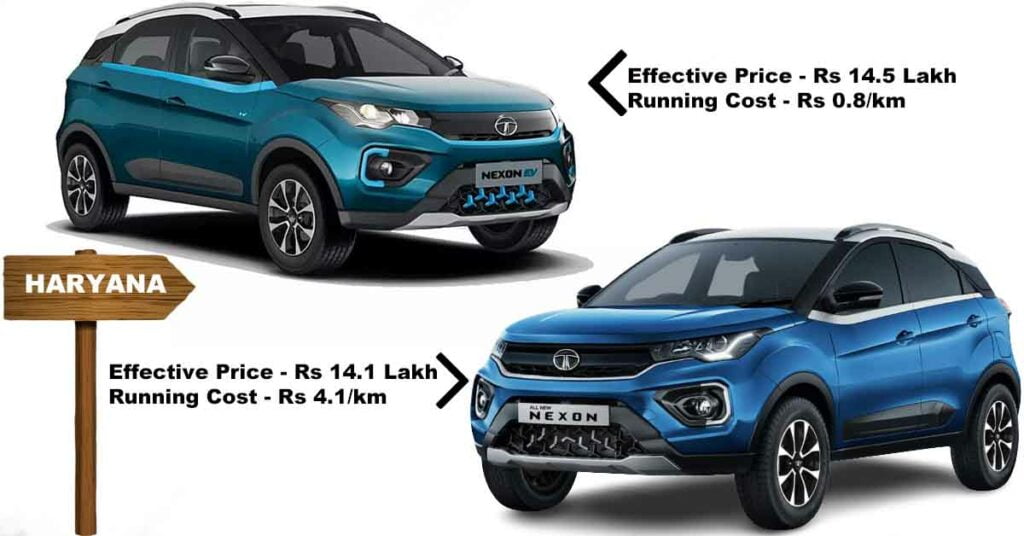 You may also like: Land Rover Inspired Tata Nexon Looks Butch
Tata Nexon EV Costs Almost Same as Diesel Model
To give you an example, a Tata Nexon EV XZ Plus costs Rs 17,05,021 (on-road) in Gurgaon, Haryana. With a 15% price cut, its effective price becomes Rs 14,49,267. On the other hand, the on-road price of Tata Nexon XZA Plus costs Rs 14,01,020 in Gurgoan. From this, it's clear that with the subsidy factored in, the effective price of the electric version turns out to be very close to what the diesel model in a similar spec costs. Also, one must not forget that diesel cars have a lifespan of just 10 years in select locations of Haryana that lie in the Delhi-NCR territory.
The fully-loaded XZ+ Lux variant of Tata Nexon EV retails at Rs 17.40 lakh, ex-showroom. Through a straightaway discount of 15 percent, one can buy the electric SUV for just Rs 14.79 lakh. Also, one must note that other than this subsidy, one even gets a full rebate on motor vehicle tax along with a discount on the registration fee. All this makes the electric Nexon as affordable as the diesel model, while further benefitting the buyer with a low running cost.
You may also like: Tata Nexon CNG Long-Term Review and Ownership Experience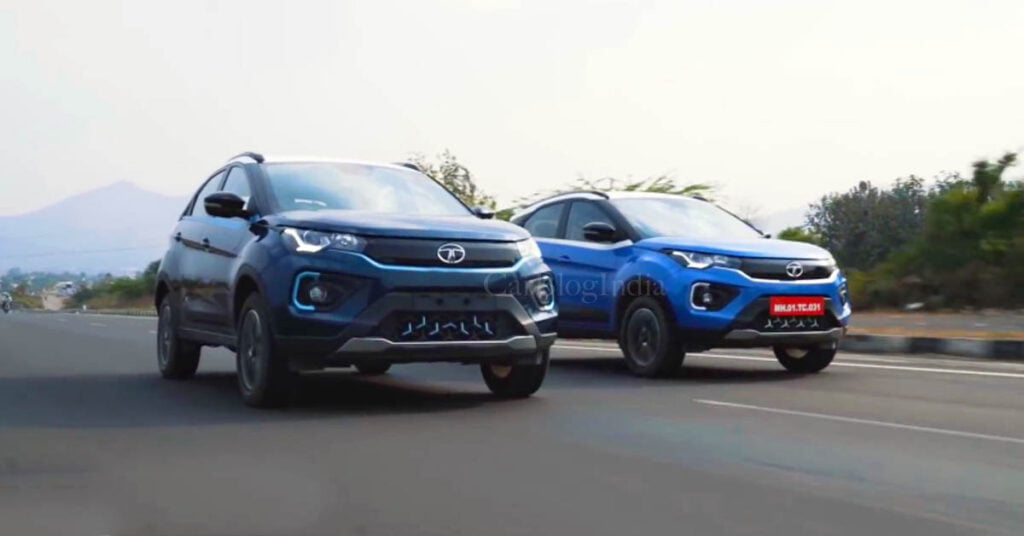 You may also like: Tata Nexon Uproots Electricity Pole in High-Speed Accident
Year of Electric Vehicles 
2022 has been declared the 'Year of the Electric Vehicles' in Haryana. The state's new EV policy is targetted at the protection of environment through the reduction of the carbon footprint in the state. It also aims to make Haryana an EV manufacturing hub. In line with this, the policy even provides one-time support to facilitate the conversion of current manufacturing plants into EV production hubs of 25 percent of book value up to Rs 2 crore for Micro, Small, Medium, and Large units. The new policy would help reduce the effective price of the EVs and motivate car buyers to opt for electric vehicles instead of the ones equipped with an ICE.
Join our official telegram channel for free latest updates and follow us on Google News here.