This Tata Safari suddenly lost control at a speed of 100 km/hr and fell down into a canal which was at least 30 feet deep. See what happened to the passengers.
Most of the cars that have launched in the last 2-3 years have received a safety rating. Many of the current models still do not get but what about the 10 years or even older cars? We don't know about their safety rating and frankly, it does not matter now because we cannot buy them now.
Here's an example where we can see an old Tata Safari involved in a major accident. This was long before Tata came to be known for making safer cars for India. If you see the damage and its strong build quality, you will be impressed. This Safari Dicor was travelling on a two-lane highway at a speed of 100-110 km/hr.
Also Read: Here's A 6X6 Tata Safari Limousine That Will Blow Your Mind!
Due to an oncoming truck suddenly coming in the front, the driver had to quickly swerve it to the left. However, while doing that, he lost control of his car and ended up falling down the road. The car, at that high speed, fell inside a 30-feet deep canal, which is a lot dangerous and probably, life threatening too.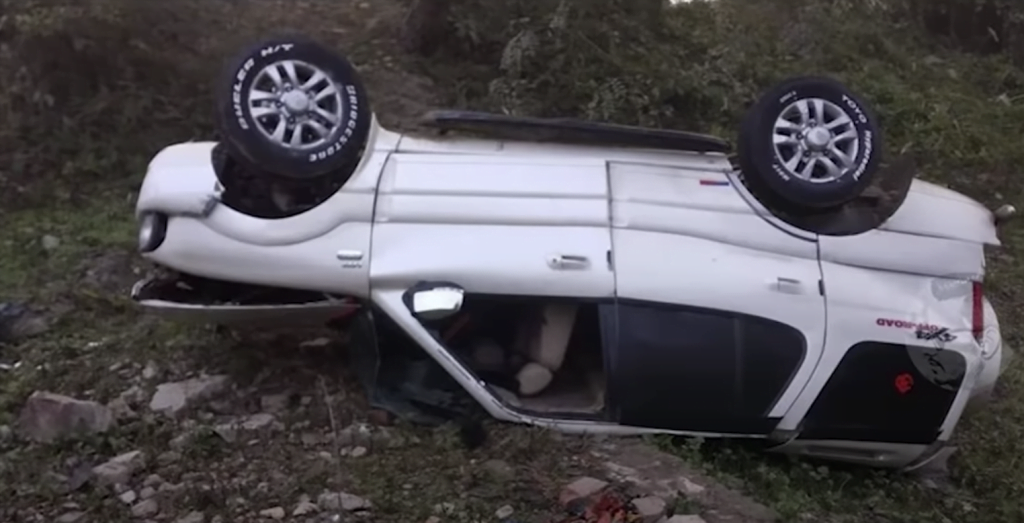 The roof and pillars of the Safari have been completely damaged. The car can actually not be repaired because all the pillars will have to be re-engineered, which is a tedious affair. After falling into the canal, the car rolled over a couple of times before coming to an halt upside down. There were 6 passengers inside the Safari, all walked away without major injuries.
If you can notice, the suspension and wheels are in proper condition after the accident. However, the structure has been completely damaged and the car will further go into scrap only. The owner bought himself another used Safari in a couple of weeks. That's how loved the Tata Safari is by auto enthusiasts over the country.