Here is yet another instance of emphasizing the importance of high build quality where a Tata Safari tail ends a VW Polo on a highway. We have seen this time and time again where the only thing keeping the occupants safe is the build quality of a car. Tata is renowned for making tough, strong and safe cars with plenty of active and passive safety features along with high build quality. It has given many 5-start safety rated cars to Indian customers. On the other hand, VW is world-famous for the same reason too. When both these carmakers focus on safety so much, the result of a crash between Safari and Polo ensures that no passenger gets seriously injured. Here are the details of the entire episode.
Also read: Elephant Gets 'Cosy' With VW Polo (4-Star NCAP), All Occupants Safe!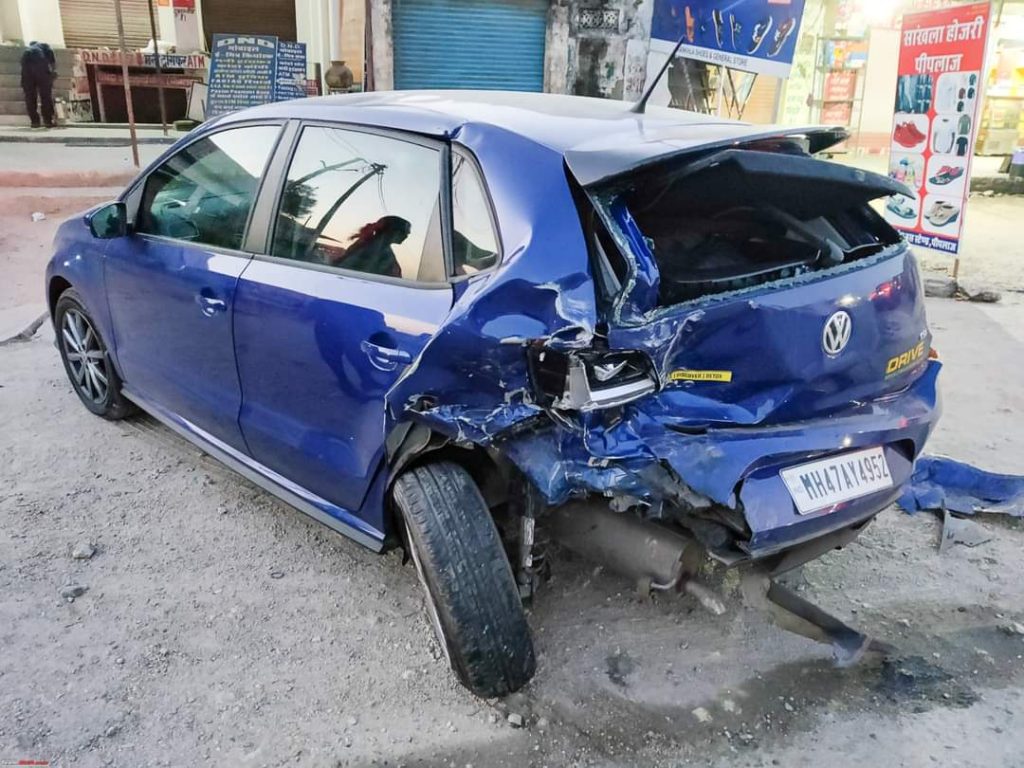 Safari & Polo Build Quality
According to the details mentioned by the Polo owner online, the Safari crashed into the Polo from behind at around 90 km/h. The Polo has slowed down for some speed breakers when the Safari hit it. It seems that the Safari driver was asleep on the wheel. The incident took place in the early hours. The impact was so strong that Polo went 30 ft away and took two 360 turns before coming to a standstill. Luckily, no one was injured in either car apart from one lady in the Safari who sustained some injury in her shoulder. The airbags did their job effectively. The reason is both the cars absorbed the impact of the crash quite well. Had it not been for the build quality of the Safari and Polo, the consequences could have been fatal.
Also read: This Concept Visualizes Yet-to-be-Commissioned Tata Safari Dark Edition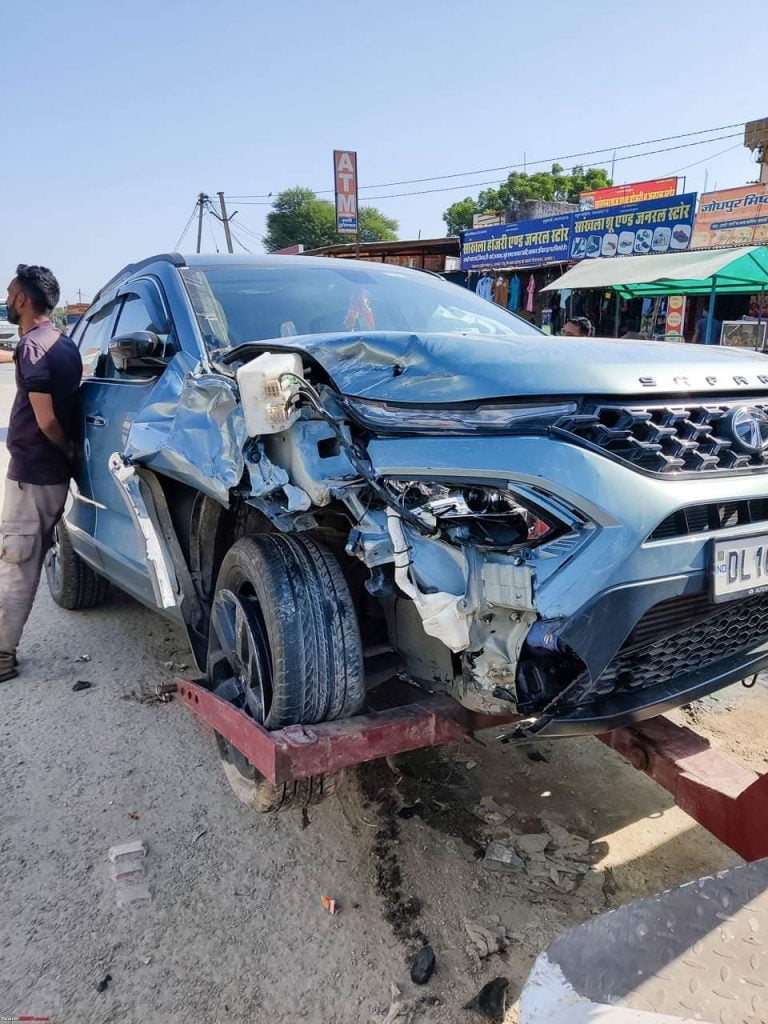 The Safari owner accepted his mistake and apologised. Both the car owners called their respective RSA service providers. They decided to settle the case outside. The Safari owner agreed to pay the difference between the damages and the amount paid by the insurance. We urge all of you to drive carefully and adhere to the traffic rules. Also, this is a great example of why you should invest some money in safer cars and safety equipment.
Also read: Aggrieved Tata Safari Owner Reveals Proofs of Fraud, Served Legal Notice!
Join our official telegram channel for free latest updates and follow us on Google News here.