Here is a unique version of the Tata Safari Dark Edition. Can you spot any difference between this cool edition and the regular model? Safari has become a crowd favourite ever since it was launched. The iconic nameplate did the trick to garner attention from the people and Tata delivered with a feature-loaded and tough SUV. Since then, Tata has come up with quite a few iterations of the SUV. This includes the Camo, Dark and the recently launched, Gold editions. While all of them have been quite successful, Tata decided to extend the Dark Edition concept across its fleet. Hence, we have the Dark versions of Altroz, Nexon, Nexon EV and Harrier. This, however, is a bit different. Let us find out why.
Also read: Aggrieved Tata Safari Owner Reveals Proofs of Fraud, Served Legal Notice!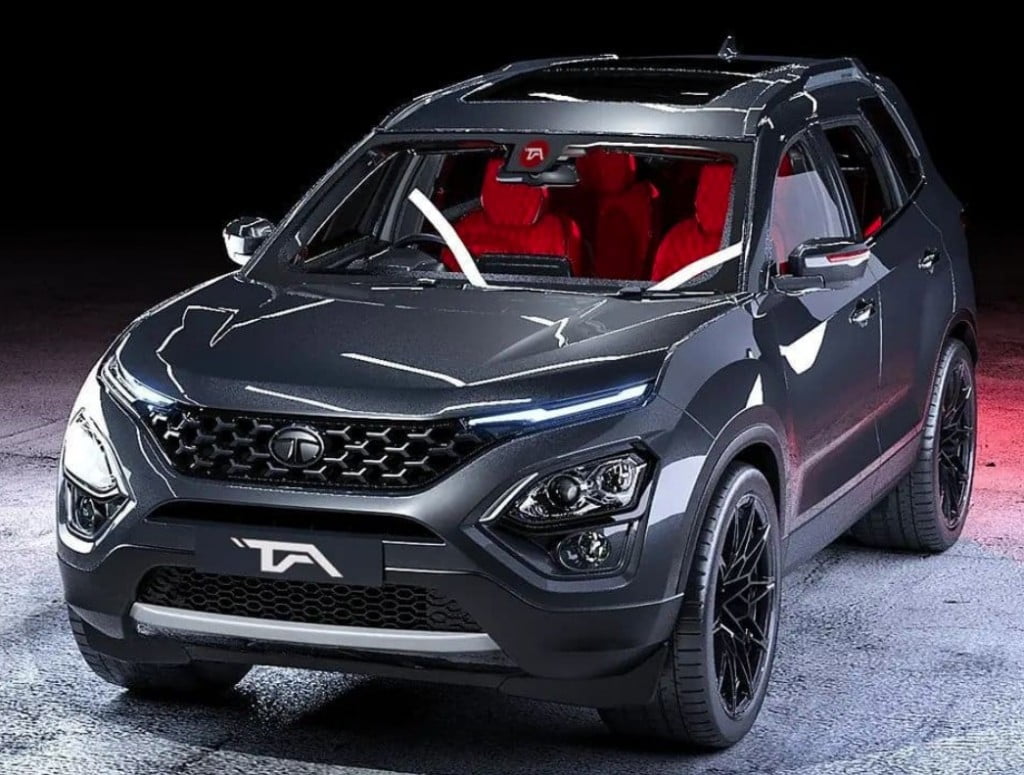 Unique Tata Safari Dark Edition
The Dark Edition of Tata Safari is clearly visible in these images but with a bit of twist. The alloy wheels of this Safari are completely redesigned and painted in black. In addition to that, the tyres are also low-profile which are not generally associated with an SUV. Apart from that, the front grille is finished in black along with the logo of the company. The headlamp surrounds are also finished in glossy black material. The skid plate is done in a silver shade to complement the overall black appearance. This car has also been wrapped in a PPF. Paint Protection Films are becoming very popular these days which acts as a protective layer on your car to prevent small scratches and deterioration of the paint. It prevents the car from fading and has self-healing characteristics.
Also read: Mahindra XUV700 vs Tata Safari – Which Modified SUV Do You Like Better?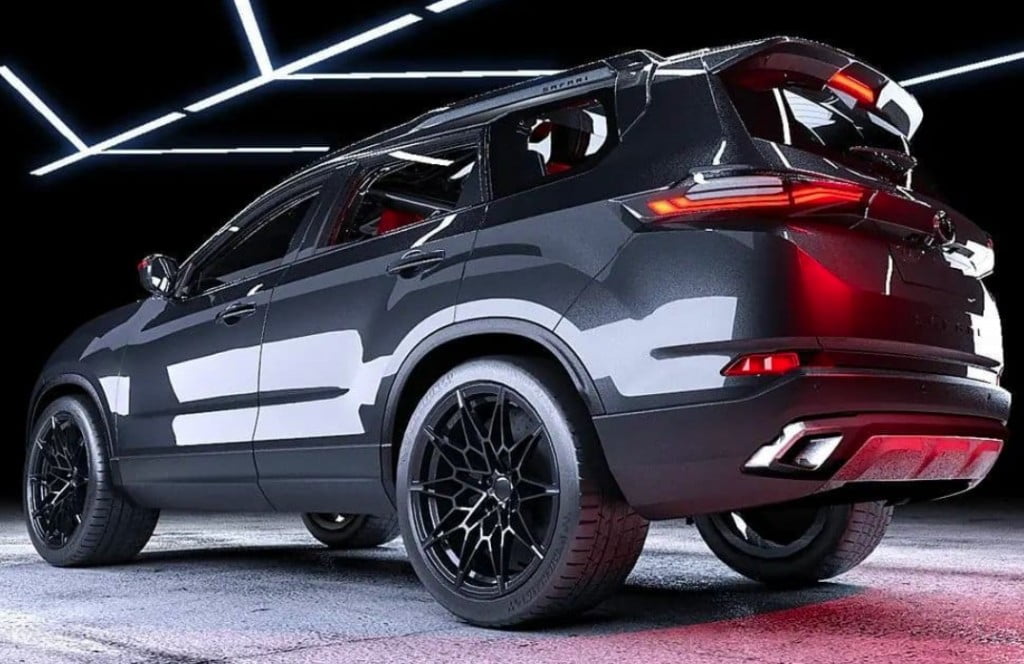 The rear section of the car looks particularly attractive. The dark colour goes really well with the sleek LED taillamps. The component to notice at the back is the shiny skid plate which looks very sporty indeed. The Safari carries a tall silhouette at the rear to accommodate the third row of passengers and is also a callback to the original Safari which had this design mark. The wheel arches are pronounced and the body cladding makes sure that you don't forget that this is a proper mid-size SUV. The roof rails add to the overall tallboy appearance of the Safari.
Also read: Latest-gen Tata Safari Costs Almost Rs 51 Lakh In This Country!
Image Source: Instagram
Join our official telegram channel for free latest updates and follow us on Google News here.