Road accidents have become quite common now and the safety features in the cars are also gaining acceptance. Safety equipment is important because of reckless drivers on the roads.
This accident between a Tata Tiago and Maruti Eeco puts to test the build quality of both these vehicles. This video represents the impact of the crash through the visuals. While the details of this crash are not completely known, the condition of the cars suggests that it must have been a high-speed overtaking scenario. The buyers today take into consideration the safety rating of a car to avoid such instances. A car with more safety tech offers better chances of survival and lesser injuries to the passengers. Let us take a look at the impact of this accident on cars.
You may also like: Maruti Eeco EV Can Cause Major Market Disruption
Also read: Tata Tiago Tests The Build Quality of Hydra Crane!
Tata Tiago Tests Build Quality of Maruti Eeco
The video has been uploaded on Nikhil Rana's YouTube channel. He keeps posting such videos to raise awareness regarding the importance of safety in modern cars. Through these videos, he also likes to propagate responsible and safe driving. In this case, the Eeco was allegedly overtaking at high speed. The Tiago was also at high speed and the collision could not be avoided. No one had the time to react quickly enough. The crash caused the driver of the Eeco to, unfortunately, lose his life. There were 9 other people in the car two of which are critically injured. The Tiago housed a sibling. The driver has sustained a head injury because the car had no airbags. His sister who was sitting in the passenger seat is also in the hospital. We hope that all the injured get healthy soon.
Also read: Watch Tata Tiago Autonomously Parking Itself Thru Phone Commands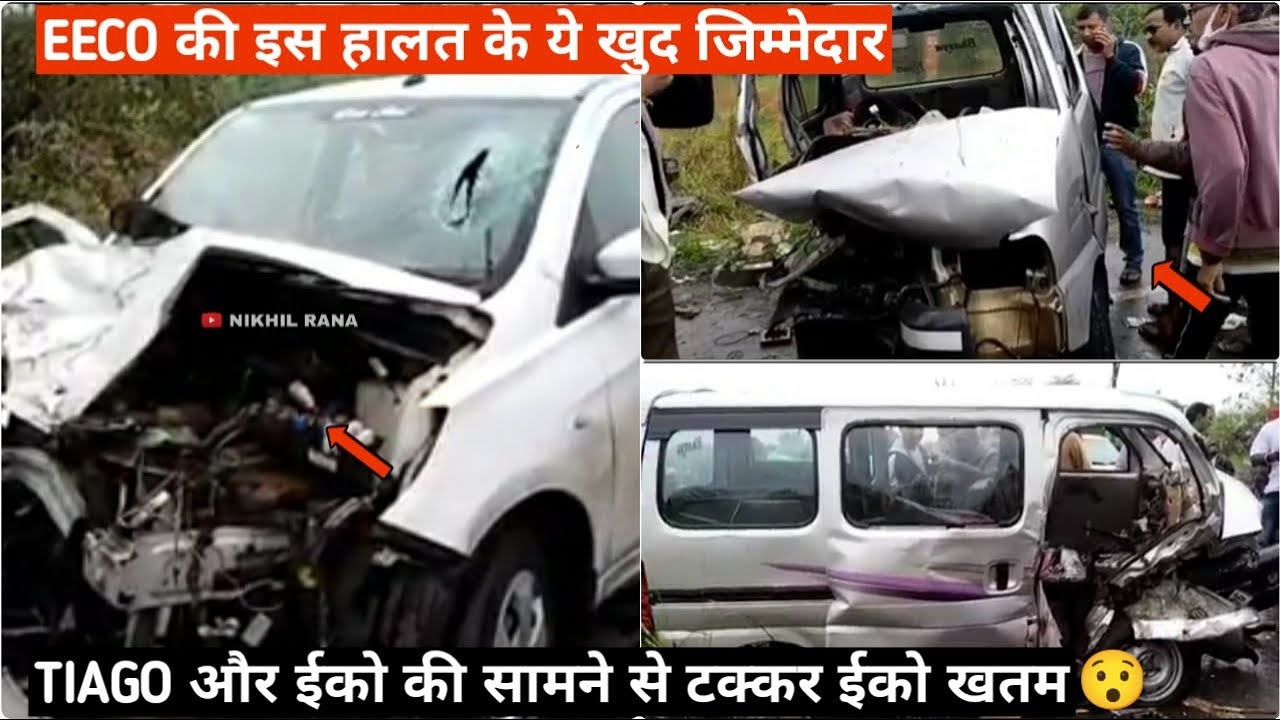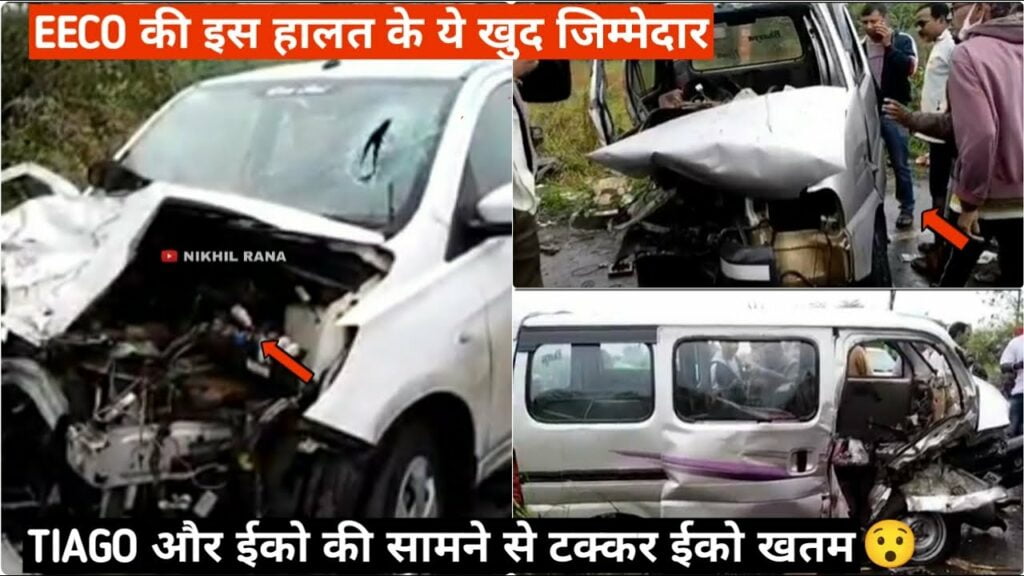 We urge all our readers to become responsible and follow the traffic rules. Almost all the accidents on the roads are avoidable if only everyone followed the traffic rules. Driving safely is another important factor in road safety. You could put the lives of others in danger if you are not driving correctly. Also, it is always a better idea to invest in a car with high safety equipment. Try to buy the higher trims of the cars to get maximum protection in such scenarios. That one extra feature could be the difference between someone surviving and not surviving an accident.
Also read: Watch Tata Tiago CNG Ownership Review After 1,30,000 km!
Join us for FREE NEWS Updates on our Whatsapp Community or our official telegram channel.