Remember there was a time around 4-5 years back when electric scooters were becoming popular in India? They gained a lot of popularity back then but the hype around them slowly died down. But all is not lost in this arena and India is about to get an electric scooter that will attract a lot of attention. Terra Motors, a Japanese company is planning on bringing the Terra A4000i to India later this year and the major attraction of the scooter is that it has an iPhone embedded in its instrument console. Yes, you read that right.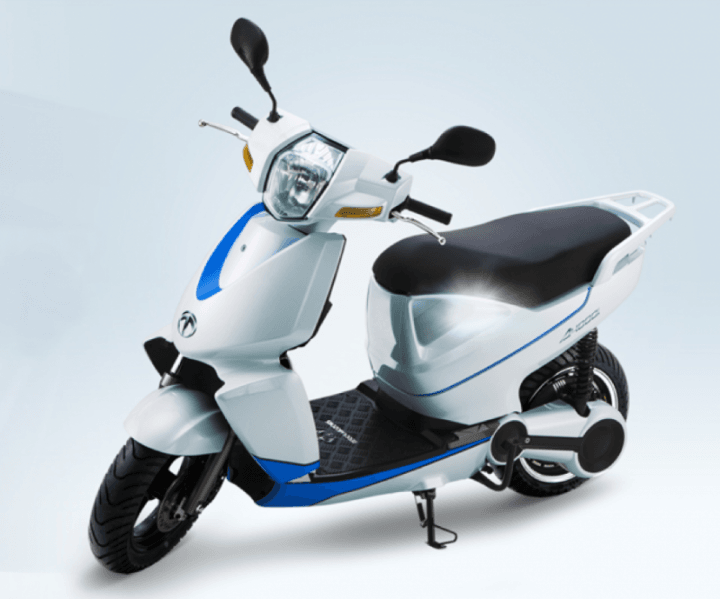 The Terra A4000i has an electric motor as its heart which has a lifetime of 50,000 kilometres and it derives power from a removable 48V Li-ion battery unit. It takes about 4.5 hours to charge it and it has a range of 65 kilometres. It comes shod with disc brakes at both front and rear and it weighs 118 kg while the battery weighs another 16 kg. And now let us get to the part which is the most interesting one about it, the instrumentation console.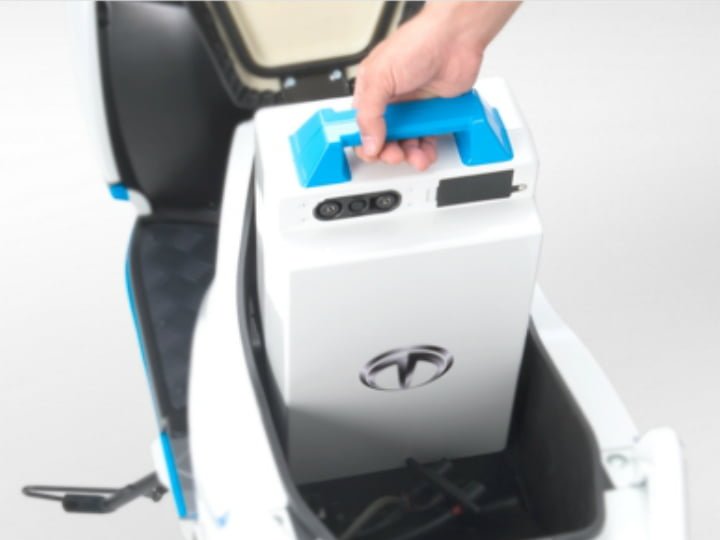 The scooter has an iPhone embedded in the centre console which will be delivering the rider information about the battery syatus, GPS, consumption rate and all the other relevant information. It will also be capable of storing your data on a cloud database. It ensures that you do not lose your data easily and you can access it from anywhere you want to, seems quite a  nice touch.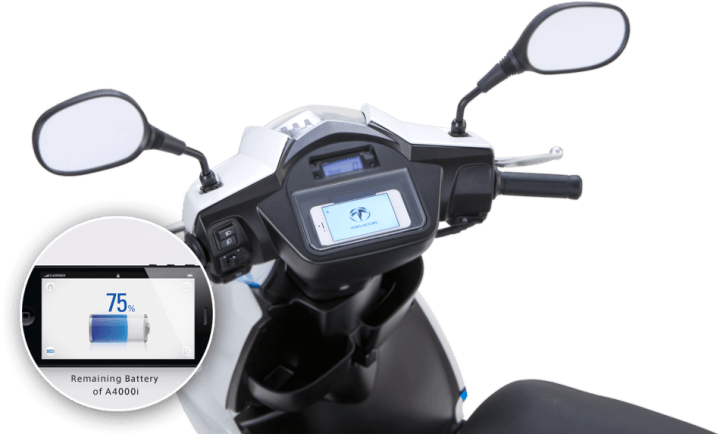 The scooter is available only with iPhone as of now and seeing the fact that iPhone is quite a premium device, the scooter might as well be a premium one too. The company may come with multiple platforms and devices for the console when it launches the scooter later this year in India. The scooter will be priced around Rs. 1 lakh atleast and for it to sell in India, we need some real environment lovers.