The infamous Thak Thak Gang of Delhi and UP is at it again and this time, there's a live recording of them stealing valuables from a Maruti Ciaz.
Car thefts are very common and increasing alarmingly in the national capital and neighbouring states. Music systems, alloy wheels, steering wheel and obviously, the whole package is being targeted by these gangs like Thak Thak Gang. Here's the infamous gang at its work again in the NCR, stealing a valuables Maruti Ciaz.
Usually, these gangs operate in the number of 6 people atleast. First two come on a motorcycle and inform the driver or the owner that something is wrong with his car. Usually, they point towards the bumper or tell that the tyre is flat. Here as well, two people on a scooter come and point out towards the car.
Also Read: Thieves In Delhi Are Stealing Tyres Of Kia Seltos And New Hyundai Creta
The owner immediately stops his car and gets out to see what is wrong. Any person will just step out and will not be bothered to lock his car, which he should have done. Once he sees nothing is damaged on his Ciaz, two more people from the gang come in and try to keep him engaged in talks.
While the owner was still puzzled about this, one guy who is standing just several feet away from the car comes in. He quickly opens the back door and goes away with the laptop bag. The owner realizes it too late and in the course of nature runs toward the thieves. And the other two people on the front also scatter quickly.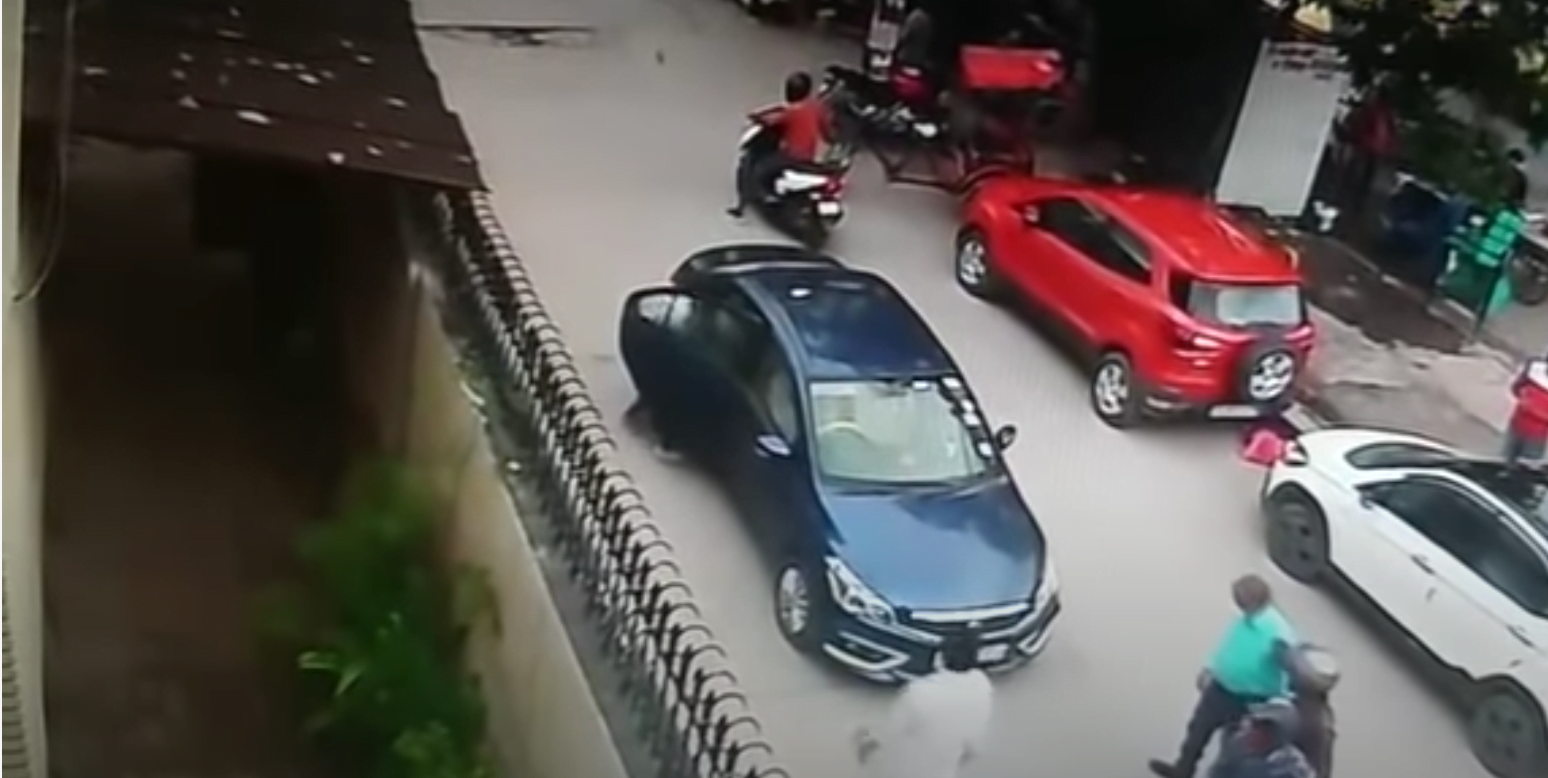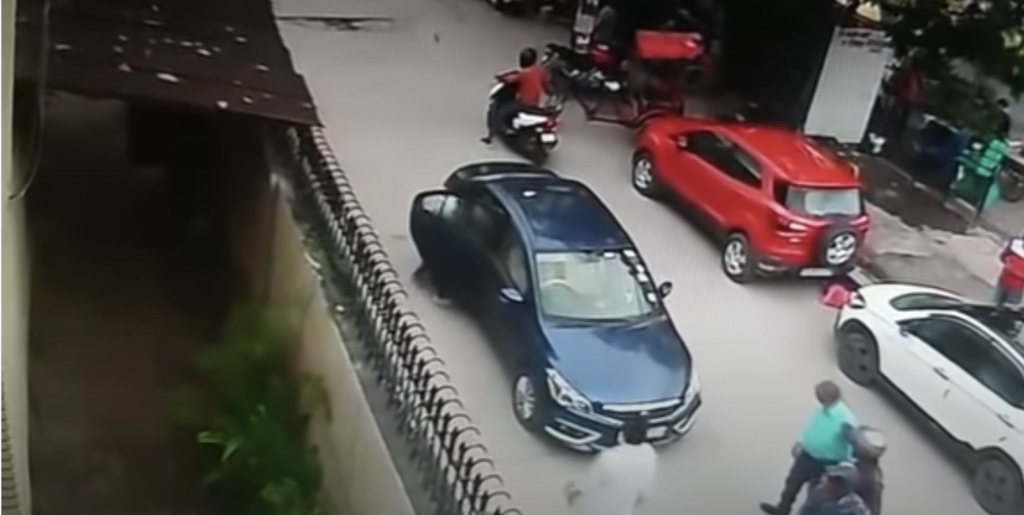 What could have easily gone wrong here is the thieves making away with the Maruti Ciaz. The owner was away from his car chasing the robbers and the car was unlocked as well. In comparison, the loss is lesser than losing a car. However, the notoriety of this Thak Thak and other gangs in increasing as this robbery was done in daylight and with heavy traffic.
Also Read: Cops in Spain Busts a Thief in Possession of 26 Iconic Rally Cars from Yesteryears!
To prevent such robberies happening to you, ensure that whenever you leave your car, lock it instantly. Even if its just getting up to check on the fuel pump meter. Also, ensure that you either carry your portable values with you everytime you leave the car. Things that you cannot carry and if you are travelling alone, please keep it under the seats or in the boot.
Join us for FREE NEWS Updates on our Whatsapp Community or our official telegram channel.