Recently, a couple of cases have been reported where thieves have stolen the alloy wheels of new Hyundai Creta and Kia Seltos.
Beware! If you are staying in Delhi and own a Kia Seltos or a new Hyundai Creta, your car might be in trouble. The capital city has always been known for high car theft cases, but now, the target is something popular. In the past couple of weeks, many owners have reported that their alloy wheels have been stolen.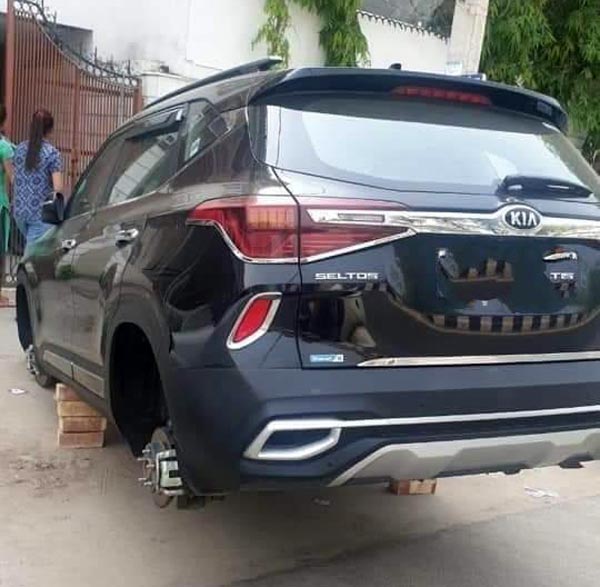 Looks like the thieves in Delhi are targeting alloy wheels of the new 2020 Hyundai Creta and Kia Seltos. Here are two such examples where you can see all four of their tyres have been stolen. The Creta is literally brand new and the ribbon is also seen on the bonnet. Seltos looks like its a couple of months old.
Also Read: What Features Do You Get On 2020 Hyundai Creta Base Variant?
As said earlier, both of them are top-spec trims paired with alloy wheels and rear disc brakes. The thieves have used a hydraulic jack to lift the car and after taking out the alloys, they put the car on bricks. This practice is quite old and with 2-3 people, requires hardly 5-10 minutes worth of work.
The main reason for this theft is because their alloy wheels can fetch a good amount in the black market. For example, many modification clubs and garages can be seen swapping the steel wheels of base variant with alloys. You might have seen a couple of videos where the modifier converts a base variant into a top-end variant.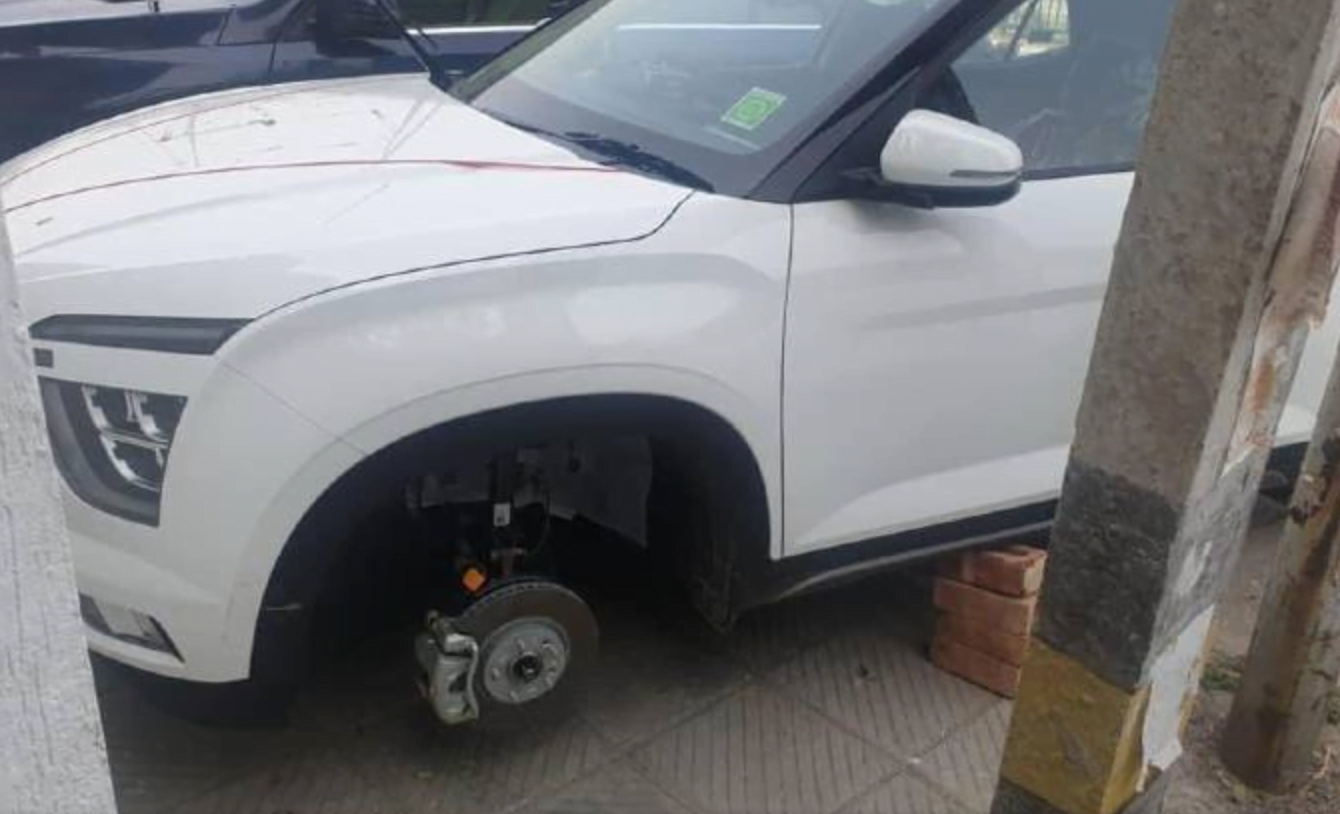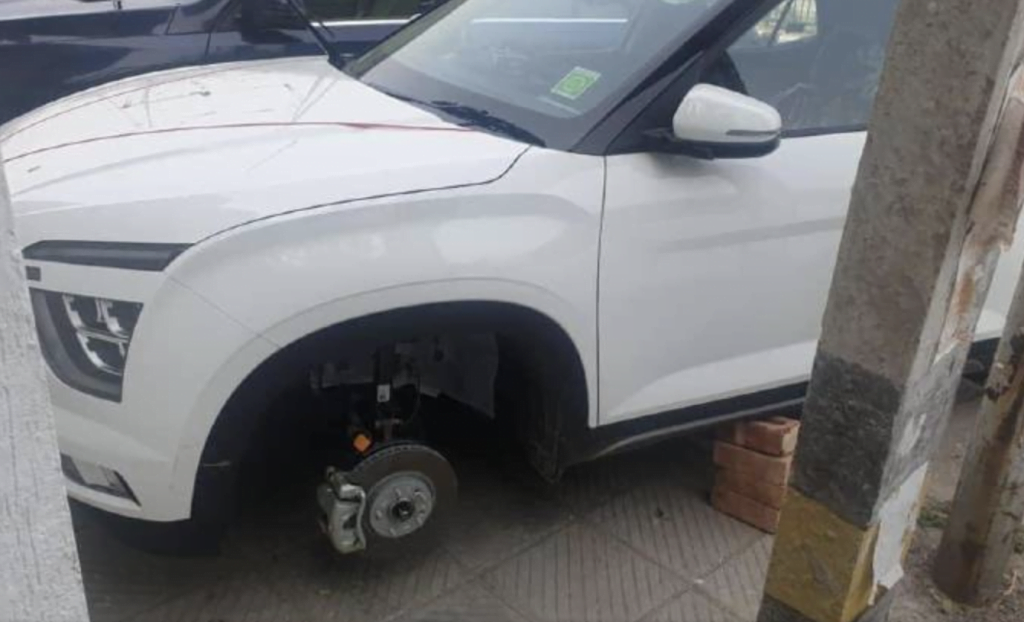 Both the cars have internet car technology and heavy theft and burglary alarms. However, all this technology goes for the theft of the car and not for the wheels. There are a couple of aftermarket things that you can do to keep your tyres and alloys safe. One of the things practiced by high end car makers is special lugs and nuts for alloys that you can only get at authorized service centers.
Also Read: 5 Highlights Of Kia Seltos That You Will Not Get With 2020 Hyundai Creta
There are motion sensor alarms and even tilt sensor alarms available for every car. All these safety measures are towards the costly side but will guarantee the safety of your car. As for these affected Hyundai Creta and Kia Seltos, they will have to go for after market alloy wheels now.
Join us for FREE NEWS Updates on our Whatsapp Community or our official telegram channel.