If you are a 90's kid, you might have grown up completely fascinated by the Hummer SUVs. The muscular monster which was discontinued might return back.
Last produced in 2010, the discontinuation of the Hummer brand was a big thing. The legendary SUV brand was stopped as it was turning in lower sales over the years and its parent company General Motors declared bankruptcy.
Back in the 90s and the 2000s, it was considered as a symbol of masculinity. The tall bouldering looks with the proper off-roading abilities was originally started off as a military SUV by the name Humvee. Over the years, three iterations of the Hummer were launched, the last one being H3.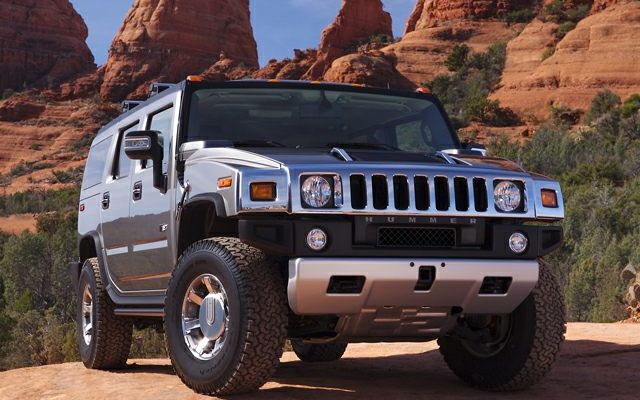 Also Read: Skoda Planning For A Notchback And A New Hatchback For India
Now, going as per the reports from Reuters, GM is actually considering reviving the Hummer brand. The brand believes that Hummer still has a huge specialized fan base and they would love to see the original SUV making back. Here is the exact quote from Reuters:
"Putting a Hummer badge on anything is a great idea for General Motors because half the marketing is already paid for," he said. "Making it environmentally friendly is just icing on the cake."
General Motors is planning for electric vehicles in the near future, including a pickup truck and an electric SUV from GMC. Even electric trucks are being planned, but Hummer is likely to come with an internal combustion engine as well as with an electric powertrain.
While there are no further details mentioned, we are as excited as you are. Hummer was never sold directly in India, but you would have to get it imported from the States. The SUV was converted to a Right-Hand-Drive and costed a cool Rs 1 Crore and more including the imports.
Also Read: Kia Planning Stinger, Soul EV And Other Imported Models For India
GM has further stated that its upcoming vehicles will come with highly advanced technologies and it wants to create a huge portfolio in electric trucks/pickup trucks market. While the plan of Hummer is still under consideration, it would not be introduced until 2022.
Join our official telegram channel for free latest updates and follow us on Google News here.