India is buzzing with the electric two-wheeler market right now. With more models upcoming this year, we give you the options that you can buy right now.
The EV buzz is trending in India, with some new and exciting launches. Last year, we got Ather scooters, which got instant popularity and now buyers are experiencing a waiting period for the same.
In the E-cars segment, Hyundai just launched the Kona EV, which is India's first electric SUV. It gets a massive driving range of 452 kms and is priced around Rs 25.3 Lakhs (ex-showroom).
Amidst all the electric two-wheelers in India that are available or upcoming or speculated, we help you narrow it down to the ones that you can buy now,
1. Ather
Ather 340 and 450
Ather launched the 340 and 450 electric scooters in Bangalore last year, June. Both are the most premium electric scooters in India, the 340 priced at Rs 1.18 Lakhs and the 450 for Rs 1.23 Lakhs. The 450 offers a riding range of 75 kms tops, that too because of the new riding modes. It gets premium features like a touchscreen console, LED headlamps and more, but is only available in Bangalore and Chennai, as of now.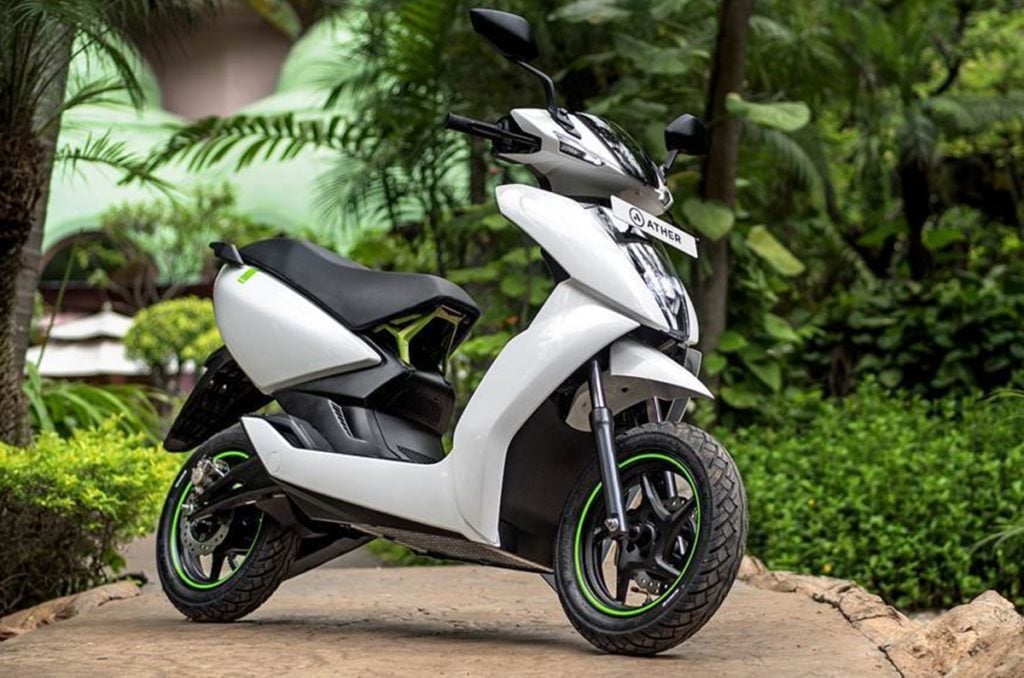 2. Okinawa
Okinawa i-Praise
i-Praise is the most premium offering from Okinawa, priced at Rs 1.15 Lakhs. It comes with a detachable battery and the total range offered is around 160-180 kms on a full charge. Features onboard include Geo-Fencing, Virtual Speed Limit, Curfew Hours, Trips, Direction, Vehicle Status and more.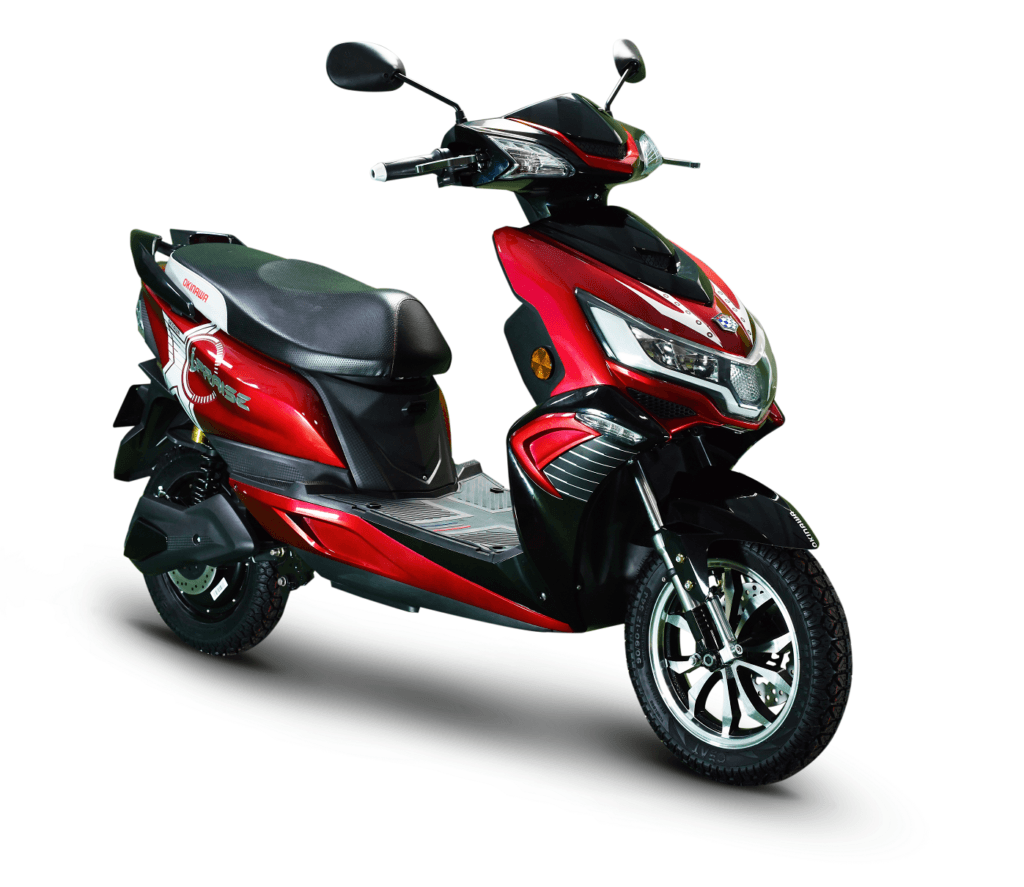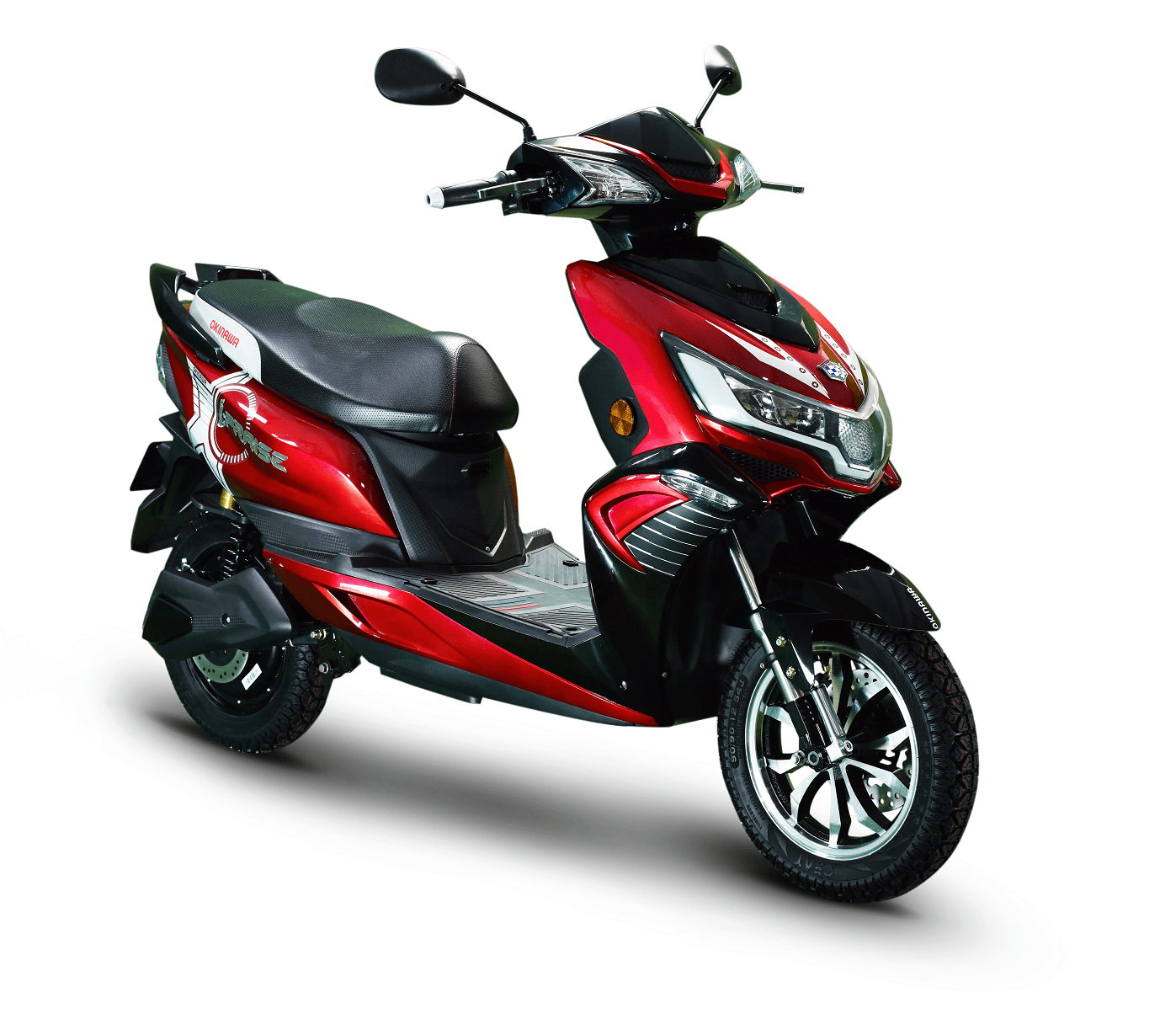 Okinawa Ridge
Ridge is the most basic offering from Okinawa, priced at Rs 43,702. It gets the same features of the Ridge+, but gets a lower riding range of 80 kms. It was the first scooter from Okinawa, launched back in 2015. It achieves a top speed of up to 55 km/hr.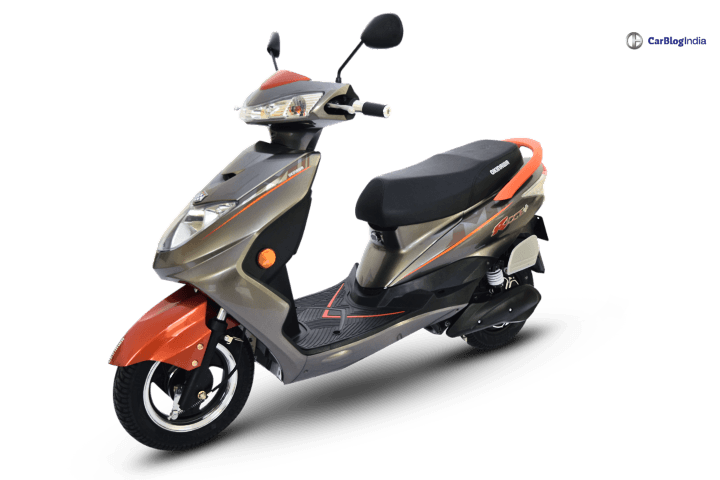 Okinawa Ridge+
Ridge+ is the second-in-line electric scooter, priced at Rs 64,998. Just like the i-Praise, it also boasts of a massive riding range of 120 kms, on a single charge. Of course, it misses out on the feature list of i-Praise, but gets a digital speedometer, riding range display, electronic assisted brakes, central locking and keyless entry.
3. Hero Electric
Hero Optima
Hero Electric is the oldest electric two-wheeler manufacturer in India. Optima is priced at Rs 59,000 and gets a riding range of 70 kms. The top speed achievable here is 40 km/hr, less than the Photon.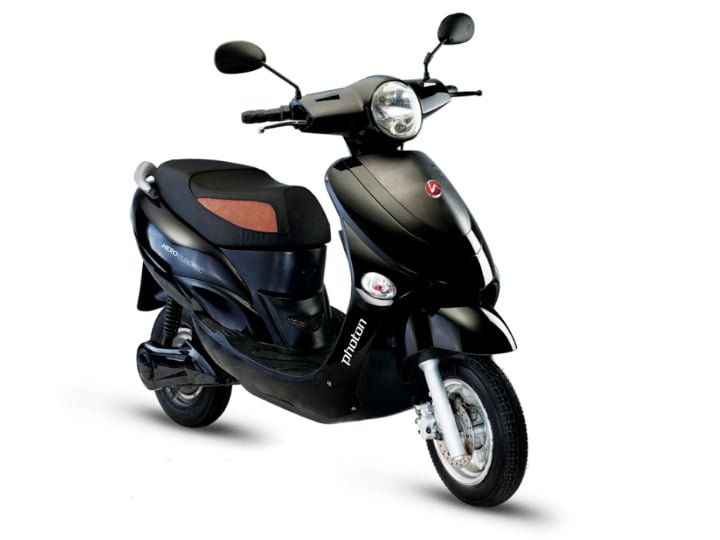 Hero Photon
Photon is the most premium offering from Hero Electric, priced at Rs 86,990 (ex-showroom). It offers a riding range of 80 kms and gives a top speed of 45 km/hr. It comes with two riding modes – Power and Economy.
Nyx
Hero Nyx is third in line, offering a riding range of 50 kms and a top speed of 40 km/hr. The Nyx is priced similar to the Option, for Rs 59,490. It is a bit unusual looking compared to other Hero electric scooters.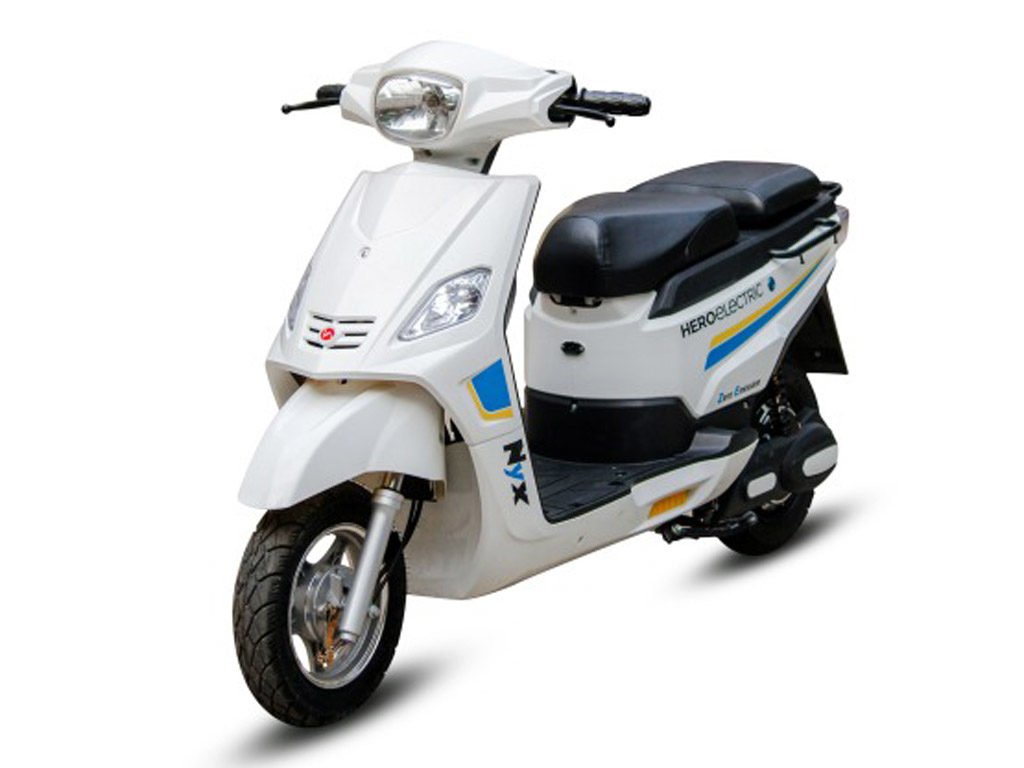 Flash
Flash is the most affordable offering from Hero, priced just at Rs 50,000. It gets a riding range of 50 km/hr, but can achieve a top speed of only 25 km/hr.
4. Revolt Motors
Revolt RV400
RV400 is India's first electric motorcycle and also the first AI-enabled two-wheeler. The prices are yet to be revealed, but the bookings have commenced for the same at Rs 1000. It gets a riding range of 156 kms, and offers a top speed of 85 km/hr. Further, you get premium features like Bluetooth integration and customizable exhaust sounds.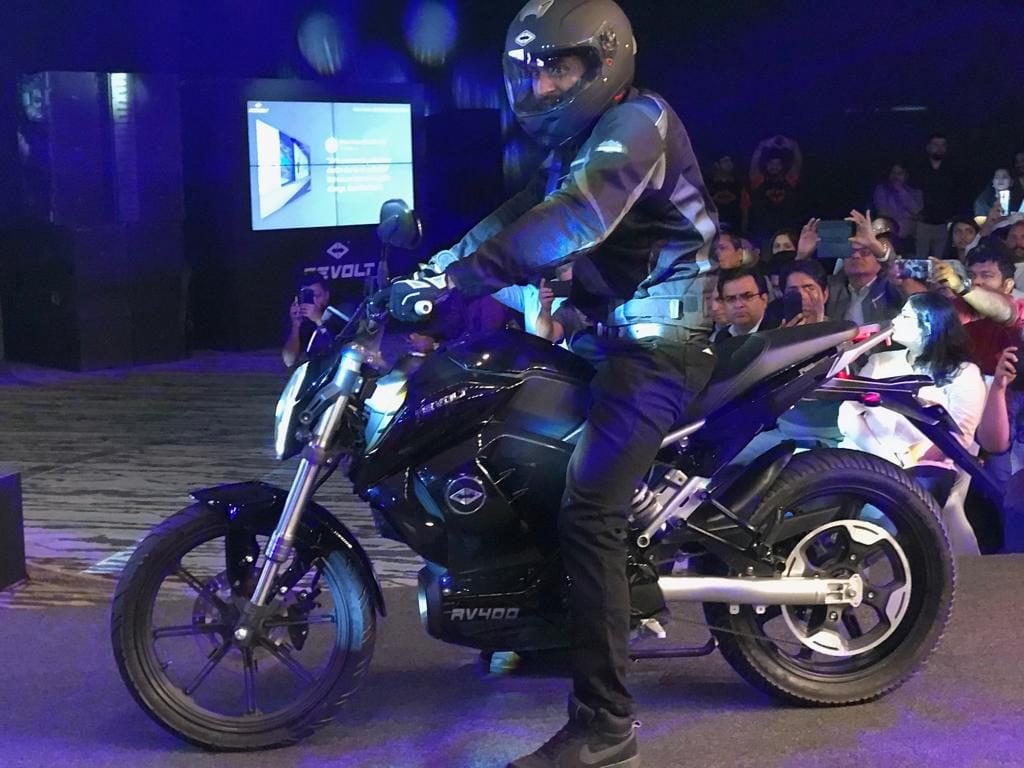 5. Avan Motors
Avan Motors Xero+
Avan Motors is a Pune-based startup, that recently stepped into the electric two-wheeler segment. Xero+ is the basic offering from the company and is available with dual battery pack options. A single pack offers 60 kms of range and the double battery pack offers 110 kms. The scooter starts at Rs 47,000.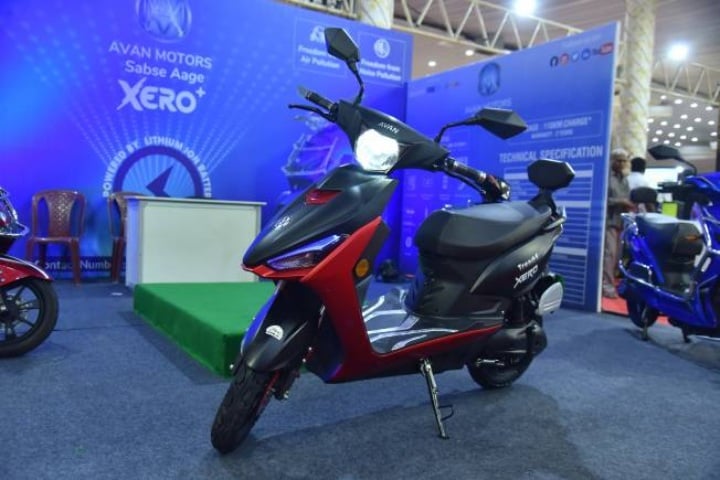 Avan Motors Trend E
Trend E is the most advanced offering from Avan Motors and is basically the top-spec Xero scooter. It looks a bit better than the Xero+, offering the same riding range and top speed. You get a single battery pack giving 60 kms and a dual pack giving 110 kms. The scooter is priced from Rs 56,900 to Rs 81,629.