Fancied owning a Lamborghini Aventador? Here's how the humble Honda Accord is converted into the raging bull with complete modifications.
Growing up as auto enthusiasts, our dream garages are filled with Lamborghinis, Ferraris and Mclarens. I believe when I was a teen, the Lamborghini Countach and Ferrari Enzo were my most favourite cars. There is another Lamb that is loved by many and that's the Aventador. You can get one made in India for just Rs 25 Lakhs.
Executive Modcar Trendz, based in Mumbai has modified a Honda Accord into a Lamborghini Aventador. Underneath, is the old V6 Accord. If you look from far, you might actually confuse it with the Aventador. The modification team has taken care of very small details and has made it as identical as possible.
Also Read: This Modified Tata Estate Defines What Tasteful Modification Is!
There's the aggressive front and rear bumpers, ravishing alloy wheels, low slung bonnet and the massive air vents. The falling roofline on the back with the stylish LED tail lamps, original boot design, again large air vents and the single-centre mounted exhaust complete its perfect replica look.
The modification is so detailed that even the Scissor door style has been retained along with the two-door configuration. Inside the cabin, there are racing seats which are lower placed. Then there is the premium race-car centre console with the red launch button and many other switches. Do not miss out on the Lamborghini-styled steering wheel.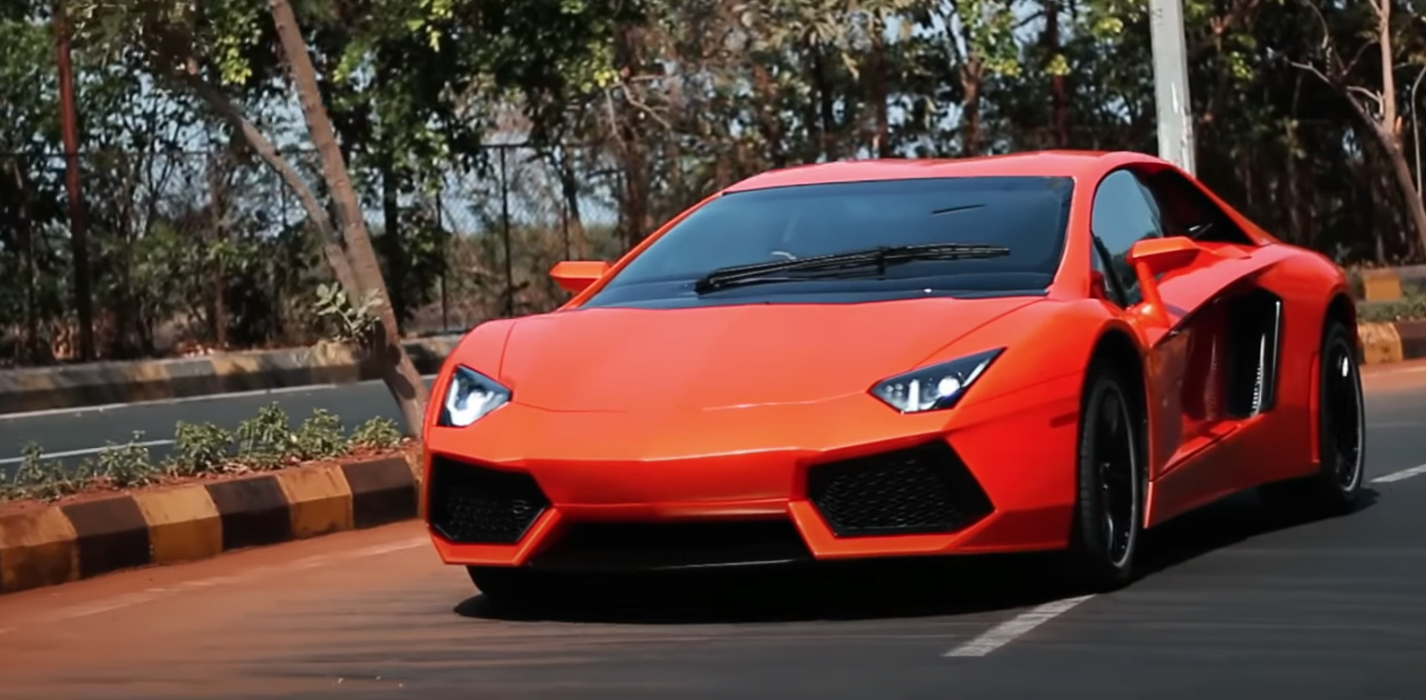 All these modifications are done for Rs 25 Lakhs and on the other hand, Aventador costs up to Rs 6.2 crores in India. We must appreciate the modification team for doing a great job with this. You can check out another modification done by the same team, where an Accord is modified into a Ferrari F430.
Also Read: 2020 Honda City Has Been Modified to Look Like a WRC Rally Car!
The Accord V6 was sold was sold many years ago and its 3.5 Litre engine produced 271 BHP and 339 Nm of peak torque. It was and still remains one of the classiest, comfortable and most powerful sedan of its class. The premium sedan and a competitor for Toyota Camry, is discontinued due to the BS6 emission norms.