This modified Hyundai Verna was the first-ever car in India to get air suspension technology. Now, a lot of cars can be seen dancing around with it.
Air suspension is still unheard in many parts of India. Known as bagged cars or lowriders, the trend of air suspension started in 2016 in India. Now, 1 out of 10 car in Kerala gets this setup. We have to believe that modified cars are best spotted in TN and Kerala.
Here's the car that started the trend of air suspension in India. The two previous generation or the Fluidic Hyundai Verna. It was the first ever car to get the technology. Also, a big thing is that the setup was completely built in India and not imported.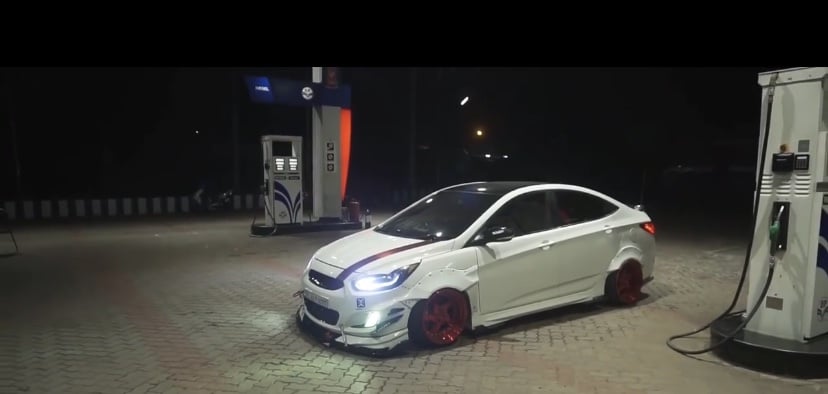 This modified Hyundai Verna gets Air 1 Performance suspension setup. You can literally increase or reduce the ride height with your mobile phone. Towards the end of this article, we have put how the owner operates it through the phone.
Also Read: Here's A Modified Dancing Ford Figo Waiting For Lockdown To End
Further modifications include Vortex Body Kit, rear spoiler, Powerful LED DRLs, Zedd performance wheels and a different front grille. It also gets unique side fenders along with body kit extensions. While the colour remains stock, it gets a black stripe.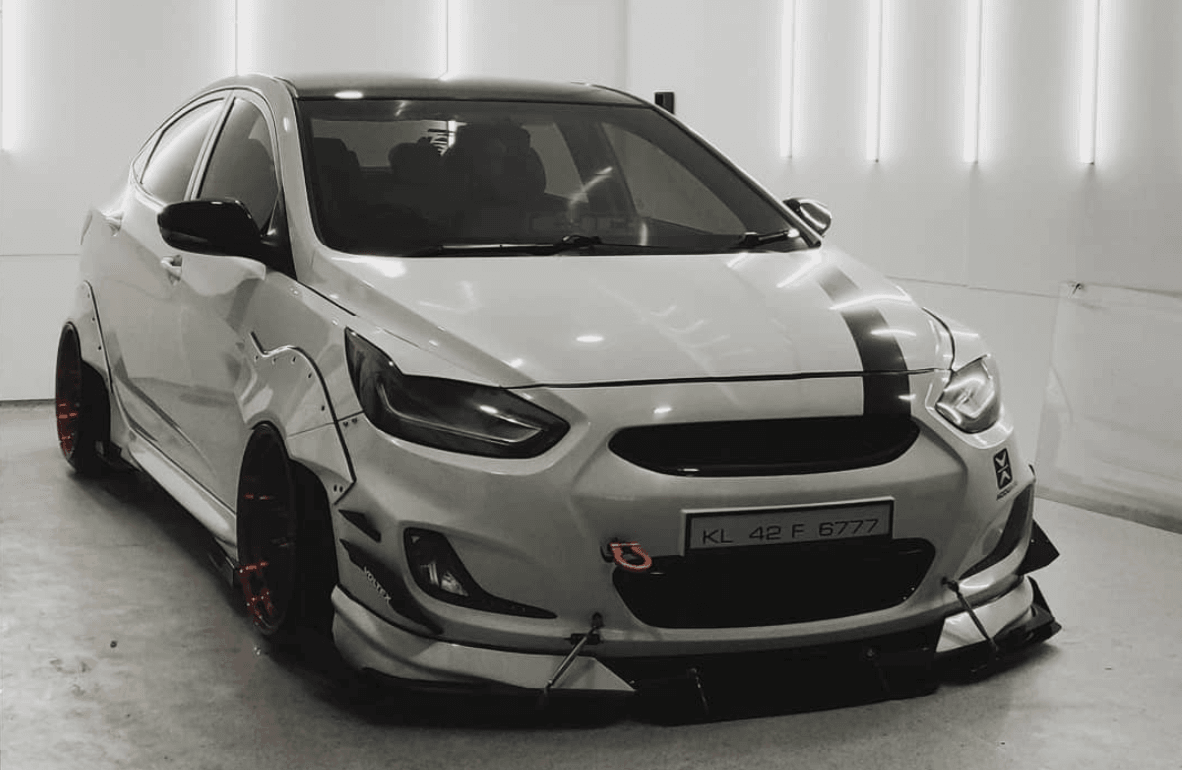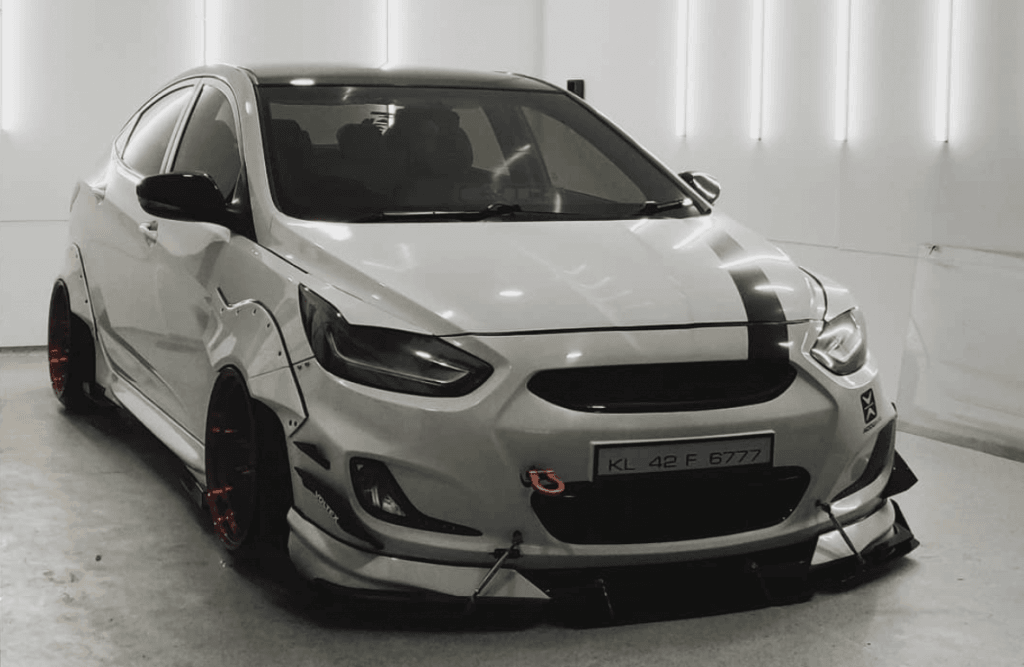 However stylish or cool it might look, air suspension as its own advantages. It can damage the frame of the car if not fitted properly. Also, over usage of it can completely damage the suspension. You cannot drive your car too fast because it will damage the setup.
The original trend of air suspension started in the USA with classics like Cadillac El Dorado, Ford Thunderbird and the Chevrolet Impala. That paired with hip hop music were the 70s and 80s.
Also Read: This Simply Modified Maruti Esteem Is All About High Performance!
Now, this feature is found in many high-end premium cars like Range Rover, Mercedes S-Class and such. However, in their case, it is factory fitted and you cannot adjust it like seen in this aftermarket modified Verna.